Brexit: Vote Leave chief who created £350m NHS claim on bus admits leaving EU could be 'an error'
Dominic Cummings also described the referendum as a 'dumb idea' - shaping up to be a 'guaranteed debacle'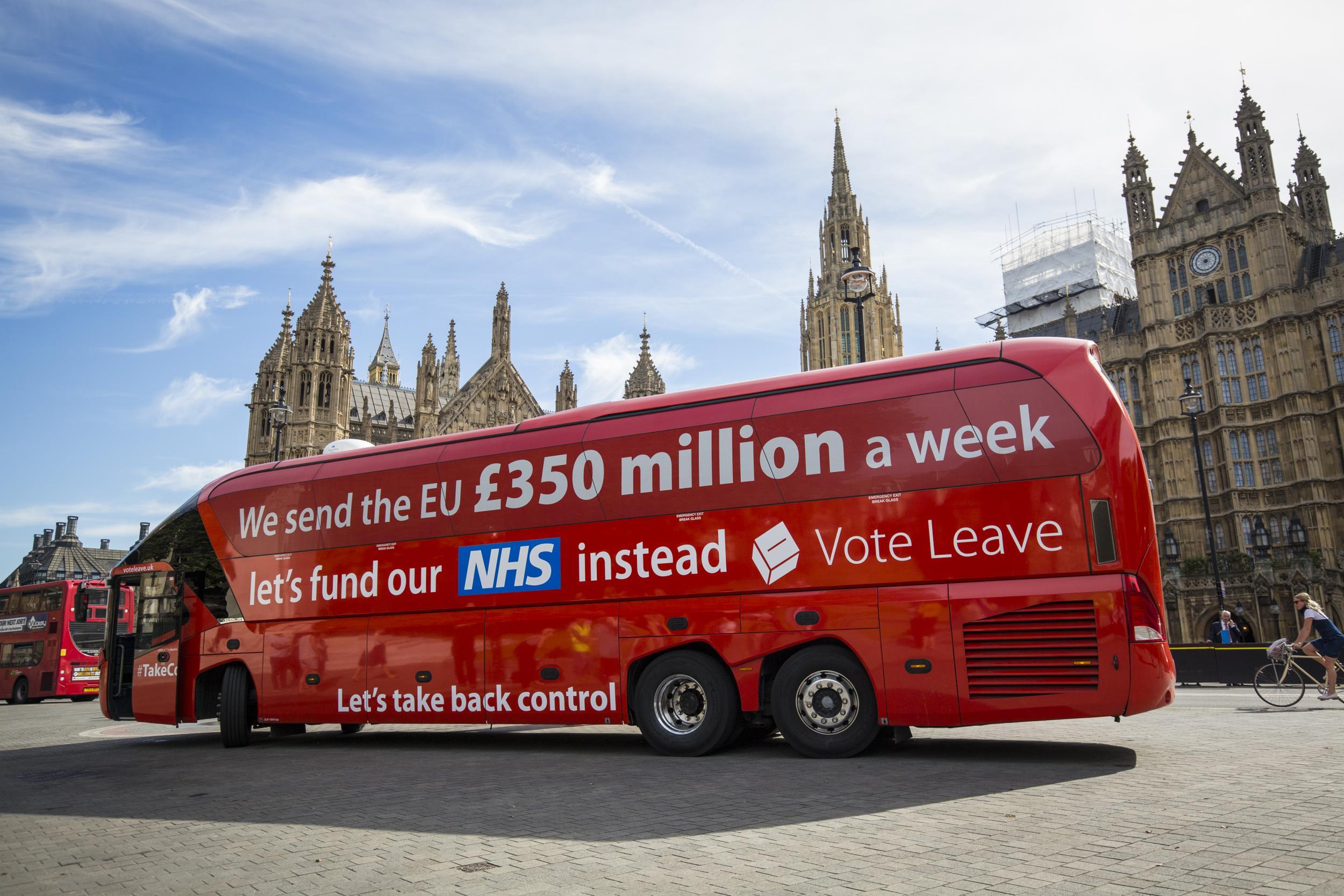 One of the masterminds behind the Brexit vote has performed an astonishing U-turn by admitting that leaving the EU may be "an error".
Dominic Cummings, the Vote Leave campaign director, described the referendum as a "dumb idea" before other ideas had been tried to win back powers from Brussels. He has also warned that Brexit is shaping up to be a "guaranteed debacle", without big changes in Whitehall to deliver a successful negotiation.
Minister appointed to negotiate Brexit wanted EU 'torn down'
Tim Farron, the Liberal Democrat leader, seized on the comments, saying: "Dominic Cummings has let the cat out of the bag. This is the man who slapped the £350m NHS lie on the side of the bus who is now saying leaving the EU could be a mistake.
"These Brexiteers have sold us a pup and lied to the public. This is why I believe the public should be given a say on the final Brexit deal."
Mr Cummings is little known to the public, but is widely seen as hugely influential behind the scenes in pulling off last year's shock referendum Leave vote. A former special adviser to Michael Gove, he coined the phrase "vote leave, take control", which excited wavering voters into believing Britain could reclaim sovereignty.
Government stance on Brexit 'nonsense' and Labour 'cowards', Anna Soubry says
And, notoriously, he came with the campaign for an extra £350m to be spent on the NHS every week from diverted EU spending – which also proved crucial, MPs said. Leading Brexiteers including Boris Johnson were photographed alongside the bus – but the pledge was immediately dumped when Theresa May took over in Downing Street.
Mr Cummings' volte-face came in a late-night Twitter exchange with the legal commentator David Allen Green, in which he was asked whether anything could happen to "wish Leave had not won the referendum?"
In reply, he wrote: "Lots! I said before REF was dumb idea, other things shdve been tried 1st. In some possible branches of the future leaving will be an error."
Last month, Mr Cummings tweeted that MPs who backed Leave must force change on Downing Street and the Department for Exiting the European Union, led by David Davis. "If Leave MPs don't assert themselves to force MANAGEMENT changes on No10/DEXU, Brexit talks = guaranteed debacle as I've said for a year," he wrote.
The comments come amid fresh cabinet infighting over the terms of Brexit, as ministers exploit Ms May's weakness to argue for different approaches.
The Chancellor Philip Hammond mocked Mr Johnson's claim that Britain could "have its cake and eat it" in the talks – but was, in turn, slapped down by Mr Davis for arguing for a lengthy transitional period.
The Brexit Secretary's former chief of staff then criticised the Prime Minister for tying his hands by insisting all influence held by the European Court of Justice must come to an end.
Mr Farron added: "The government, led by the nose by Boris and Gove are a shambles. These Brexiteers have forced us to play a massive stakes game of Russian roulette with millions of jobs at risk."
Join our commenting forum
Join thought-provoking conversations, follow other Independent readers and see their replies