Brexit is risking student numbers and vital research funding, says head of Oxford University after school is named world's best
The institution's Vice Chancellor says other universities are already trying to poach her academics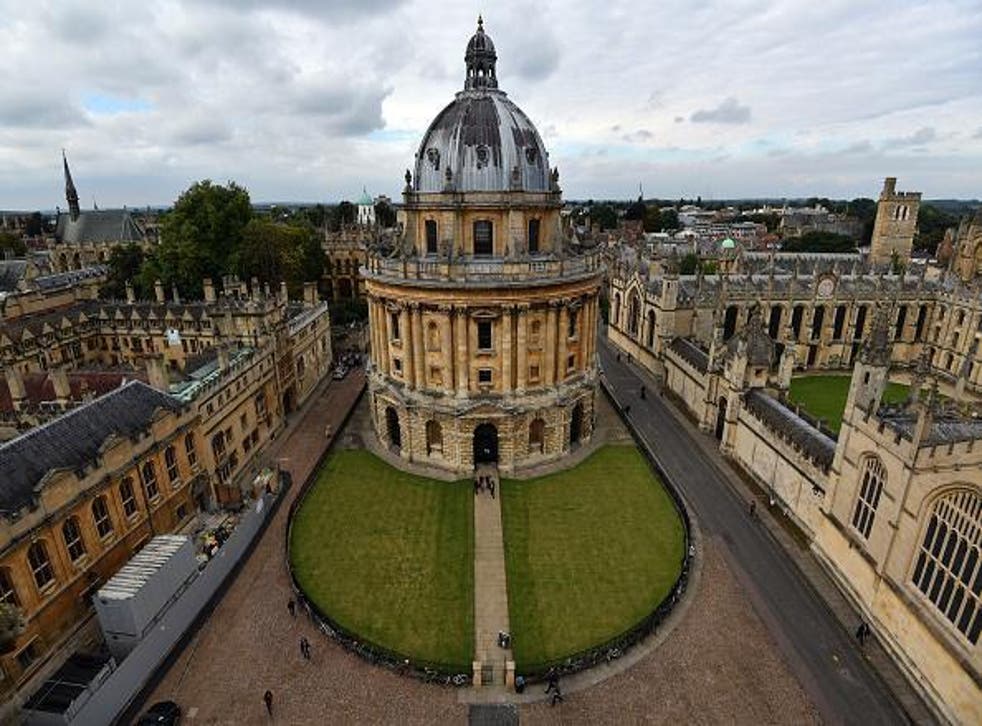 The head of Oxford University, named as the world's top institution, has warned that Brexit is risking vital research funding and student numbers, as the school has already seen rivals trying to poach its best academics.
Vice Chancellor Louise Richardson said the the EU referendum had created significant uncertainty around the future, after the institution topped this year's Times Higher Education World University Rankings.
She revealed that other universities around the world had already attempted to lure academics away.
Speaking on BBC radio she said: "Our concern is that our academics who are at Oxford might decide to leave if they are concerned that they may not be able to get their research funded in the future.
"There are many universities in the world who would be thrilled to have them and who are approaching them and are asking them if they would return to their universities instead."
The Vice Chancellor called on the Government to secure a relationship with the EU that is "as close to the current situation as possible" and to guarantee the status of EU citizens in the UK, who make up 17 per cent of the university's staff.
Top 10 universities in the world according to the Times Higher Education

Show all 11
She went on to say that the historic institution needed to know that funding it receives from the European Research Council, worth up to £67m, would be guaranteed or matched by the Government.
Theresa May tells UN the UK will not turn inwards after Brexit vote
Speaking as the university's position in the league table emerged, she said: "The reason we are having this conversation is because of how well we did on the global ranking, which is predominantly determined by the calibre of our research.
"We currently get around £67m a year from the European Research Council, that's a very significant amount, and we need to ensure we continue to access funding for our research."
Professor Richardson said the university had told current students and those starting next year they will pay EU fees, which are far lower than those charged to international students.
But because of a lack of clarity about the UK's position she was unable to say what would happen to those starting at the university at later dates.
She went on: "It runs the risk that a, the number of our European students will decline, b, that we might only be able to attract those EU students who can afford to pay international fees and that would undermine the fabric of the institution."
The UK is second only to the US for the number of world-class universities featured in the top 800 table.
Within the top 200, the UK has 32 representatives, just two shy of last year's sum.
Alongside Oxford, the University of Cambridge and Imperial College London have also made the top 10.
Register for free to continue reading
Registration is a free and easy way to support our truly independent journalism
By registering, you will also enjoy limited access to Premium articles, exclusive newsletters, commenting, and virtual events with our leading journalists
Already have an account? sign in
Register for free to continue reading
Registration is a free and easy way to support our truly independent journalism
By registering, you will also enjoy limited access to Premium articles, exclusive newsletters, commenting, and virtual events with our leading journalists
Already have an account? sign in
Join our new commenting forum
Join thought-provoking conversations, follow other Independent readers and see their replies