Brexit: Crucial legislation will be put before MPs just days before Britain leaves EU, ministers admit
Key changes needed to ensure functioning legal system will be voted on just days before exit day, raising fears of chaos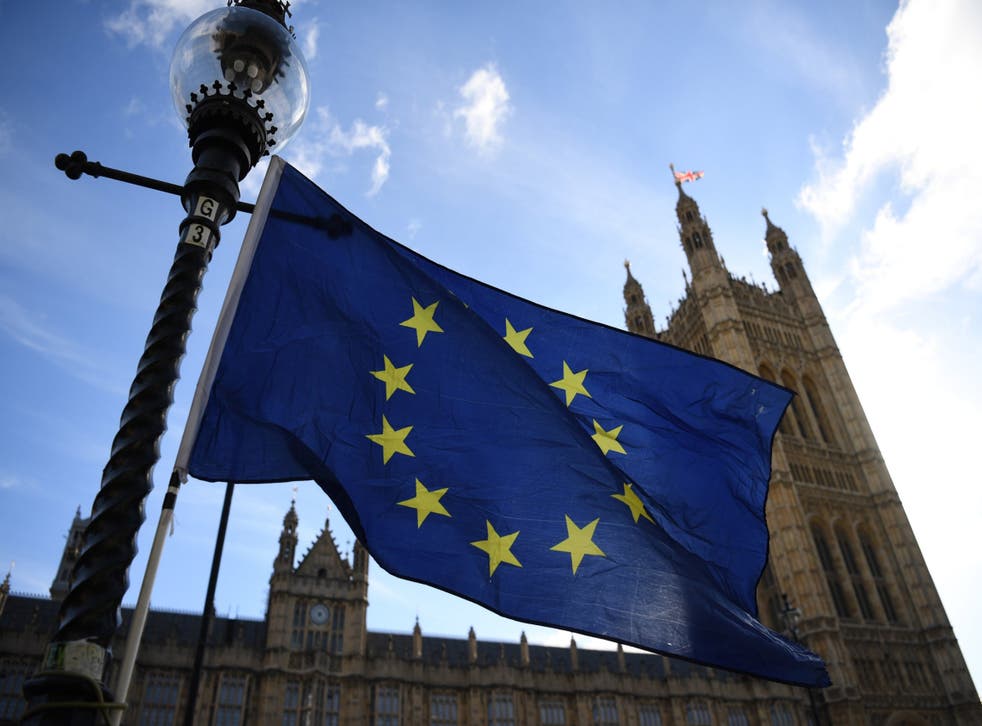 Dozens of crucial legal changes needed to avoid chaos after Brexit will only be put before parliament days before Britain leaves the EU, ministers have admitted.
Up to 50 of the changes needed to ensure UK law is updated in time for Brexit will only be tabled in March – days before the exit date of 29 March.
It means that if MPs or peers raise objections to the changes there could be gaping holes in UK law after Brexit.
The government has said between 800 and 1000 "statutory instruments" (SIs) will need to be passed before Britain leaves the EU.
SIs are used to amend existing laws and regulations, often without a full vote of parliament. Some automatically become law unless MPs or peers object, while others must be actively approved by the Commons and Lords.
Many of the Brexit-related SIs cover crucial issues such as the regulation of medicines, nuclear materials and aviation, meaning failure to agree them in time could have major consequences. Most relate to matters covered by the Department for Environment, Food and Rural Affairs and the Department for Business, Energy and Industrial Strategy.
Ministers face a race against time to get the changes through parliament, prompting fears of the legal uncertainty that would follow if issues currently dictated by EU law are not transferred into British law by exit day.
Andrea Leadsom, leader of the Commons, said government departments have been told to put non-urgent legislation on hold in an attempt to ensure MPs and peers have time to pass the necessary changes needed to enact Brexit.
In a letter to MPs on the Commons European Statutory Instruments Committee, she said: "As you know, the government has stated there will be between 800-1,000 Brexit-related SIs laid ... ahead of exit day to ensure a functioning statute book, and as I've said the final volume will be closer towards the lower end of that range."
People's Vote march – demanding vote on final Brexit deal

Show all 30
She added: "We've been doing a great deal of work to improve our management of SIs and as part of this, we work closely with departments to ensure that they prioritise only the essential non-Brexit secondary legislation to be laid before parliament.
"This will ensure that parliament focuses on the critical SIs we need between now and exit day."
Under the proposed timetable put forward by Ms Leadsom, up to 200 legal changes will be placed before parliament in November alone, of which almost 100 will need to be voted on.
Up to 150 will be introduced in both December and January, including at least two-thirds that will require active approval.
And up to 50 will be put before parliament in both February and March, with the vast majority again needing MPs' and peers' signoff – raising fears that time could run out.
The Liberal Democrats have previously threatened to force votes on half of all Brexit-related SIs, raising doubts over whether there is enough time for parliament to consider all the necessary changes before Brexit.
Last month, the Hansard Society warned that just 71 Brexit-related SIs have been put before parliament so far, prompting fears of a "mad scramble" to get the necessary legislation passed in time.
Register for free to continue reading
Registration is a free and easy way to support our truly independent journalism
By registering, you will also enjoy limited access to Premium articles, exclusive newsletters, commenting, and virtual events with our leading journalists
Already have an account? sign in
Register for free to continue reading
Registration is a free and easy way to support our truly independent journalism
By registering, you will also enjoy limited access to Premium articles, exclusive newsletters, commenting, and virtual events with our leading journalists
Already have an account? sign in
Join our new commenting forum
Join thought-provoking conversations, follow other Independent readers and see their replies