More Britons in favour of second EU referendum than against it, poll suggests
Survey by ICM finds 47 per cent of people favour vote on final deal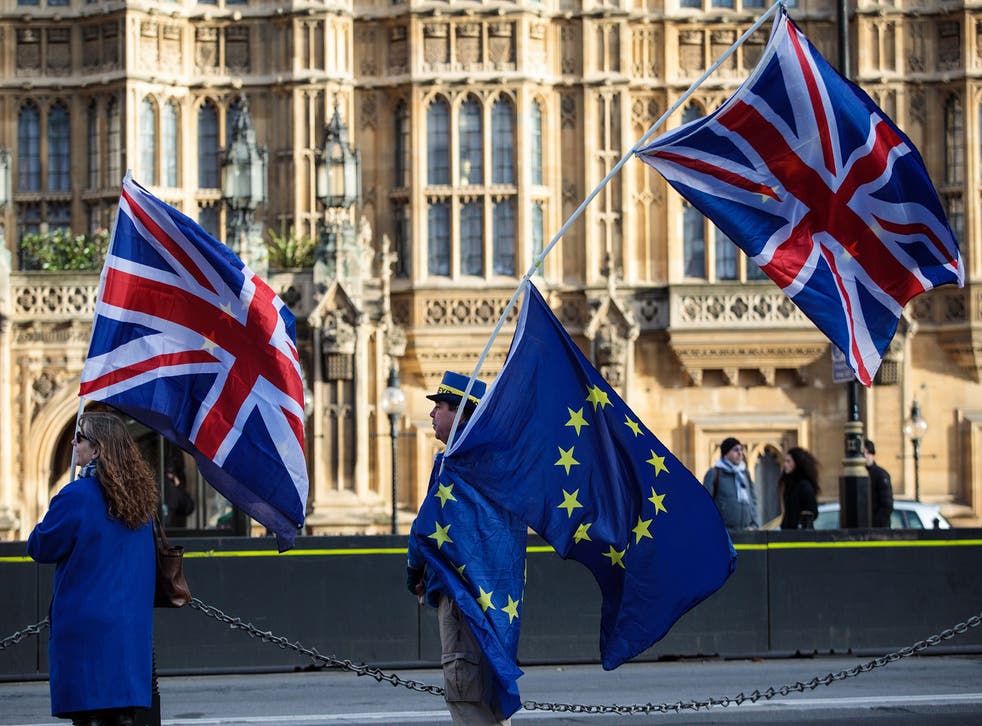 More Britons favour a second referendum on European Union membership than oppose another vote, a survey suggests.
A poll of more than 5,000 people conducted by ICM for The Guardian found 47 per cent of people favoured a vote on the final Brexit deal, once the terms of departure were known, with 34 per cent opposed.
Without including people who were undecided, 58 per cent supported a new vote, giving it a 16-point lead over the 42 per cent who were against it.
Overall, the poll, carried out in mid-January, suggests a small shift in recent months towards Remain, with 51 per cent of those expressing a view saying they were now in favour of staying in the EU.
Alex Turk, a senior research executive at ICM Unlimited, said: "On the results of this poll of 5,000, the result of a second EU referendum would be far from a foregone conclusion."
The Government has repeatedly said it will not give the public a vote on the final deal to exit the EU.
However, demand for another referendum comes from both Remain and Leave voters, with a quarter of those who voted for Brexit in favour of returning to the polls to have their say on the deal.
Nigel Farage, one of Britain's most prominent Brexit campaigners, earlier this month endorsed a second vote on leaving the bloc, arguing it would lead to a more decisive victory for the Leave campaign.
He later backtracked on his comments, stating he did not want a new vote but said Brexit campaigners needed to be prepared for one.
Speaking on Channel 5's The Wright Stuff, Mr Farage said: "Maybe, just maybe, I've reached the point of thinking that we should have a second referendum on EU membership.
World news in pictures

Show all 50
"I think that if we had a second referendum on EU membership, we'd kill it off for a generation.
"The percentage that would vote to leave next time would be very much bigger than it was last time around."
Register for free to continue reading
Registration is a free and easy way to support our truly independent journalism
By registering, you will also enjoy limited access to Premium articles, exclusive newsletters, commenting, and virtual events with our leading journalists
Already have an account? sign in
Register for free to continue reading
Registration is a free and easy way to support our truly independent journalism
By registering, you will also enjoy limited access to Premium articles, exclusive newsletters, commenting, and virtual events with our leading journalists
Already have an account? sign in
Join our new commenting forum
Join thought-provoking conversations, follow other Independent readers and see their replies