Brexit: Theresa May to warn EU leaders not to let 'doctrine and ideology' jeopardise border security
PM to tell Munich conference that 'rigid institutional restrictions' in Brussels pose real threat to agreeing workable solution agreeable to both sides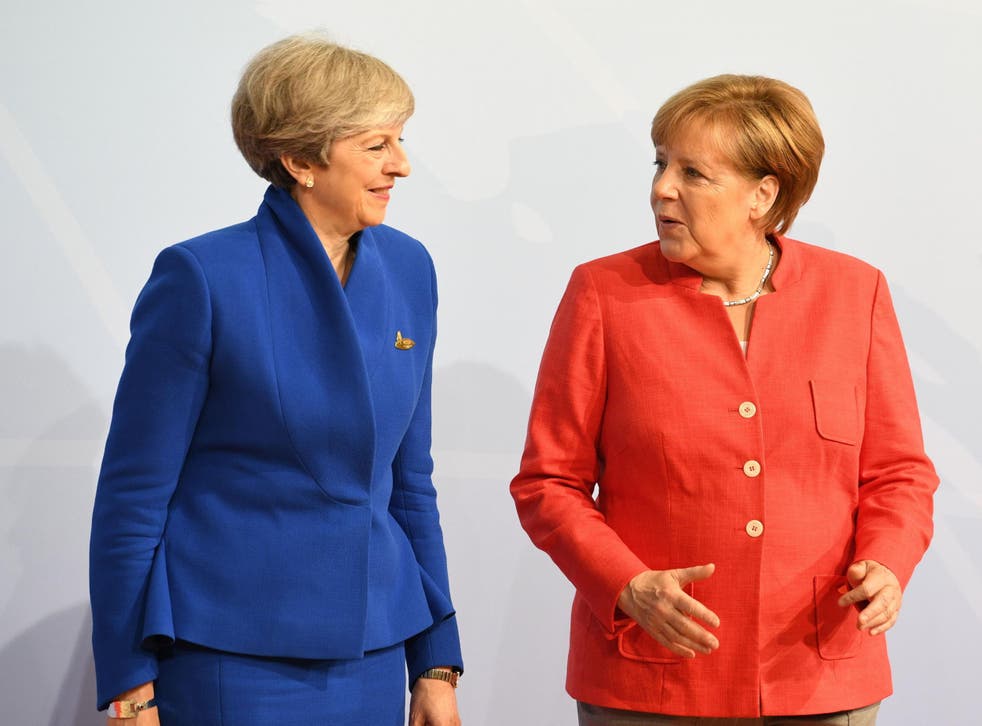 Theresa May will risk a fresh clash with EU leaders over Brexit when she warns them not to let "doctrine and ideology" stand in the way of preserving cross-border security.
Speaking at an international conference in Munich, the Prime Minister will turn the tables on critics who have accused her of putting joint working to combat terrorism and organised crime at risk.
Instead, Ms May will propose a new UK-EU security treaty to maintain full cooperation – and argue that only "rigid institutional restrictions" in Brussels jeopardises it.
"Those who threaten our security would like nothing more than to see us fractured," she will warn the security experts gathered in Germany on Saturday. "They would like nothing more than to see us put debates about mechanisms and means ahead of doing what is most practical and effective in keeping our people safe."
Britain has been accused of putting European security at risk because Brexit threatens its membership of the European arrest warrant and Europol, the EU's law enforcement agency.
Meanwhile, the swapping of vital intelligence information is threatened by Ms May's insistence that the UK will, at some point during a two-year transition period, end oversight by the European Court of Justice (ECJ).
Access to the Schengen information system, which holds an 8,000-name watchlist of suspected terror suspects, is also at risk.
On Friday, a former Nato secretary general, Anders Fogh Rasmussen, warned the UK had no choice but to agree to abide by ECJ rules if it wanted to preserve security cooperation. And he said it was vital to start negotiations on a new agreement immediately, adding: "I am concerned that, as far as we can see, security is not on the radar screen right now."
However, in her speech, Ms May will again insist that ECJ oversight will end, while arguing that should not be a barrier to a new security treaty.
"There is no legal or operational reason why such an agreement could not be reached in the area of internal security," she will say. "However, if the priority in the negotiations becomes avoiding any kind of new cooperation with a country outside the EU, then this political doctrine and ideology will have damaging real world consequences for the security of all our people, in the UK and the EU. As leaders, we cannot let that happen."
The biggest issues facing UK on leaving EU

Show all 8
Nevertheless, the Prime Minister will acknowledge that no non-EU country currently has a security agreement that "captures the full depth and breadth of our existing relationship".
In the speech, titled "Road to Brexit: A Security Partnership", Ms May will say replicating the benefits of Europol and the arrest warrant is more important than whether the UK retains formal membership.
She will argue the UK is one of the biggest contributors of data, intelligence and expertise – issuing more than 13,000 alerts on people and objects of interest to law enforcement across Europe in the last year alone. The UK was also the first EU country to have a fully functioning Passenger Name Record Information Unit, the conference will be told.
The three-day event will bring together defence and foreign affairs ministers from across the world, including Donald Trump's national security adviser, plus technology and intelligence chiefs such as John Scarlett of MI6.
Join our new commenting forum
Join thought-provoking conversations, follow other Independent readers and see their replies