Theresa May to meet French presidential candidate Emmanuel Macron in London amid Brexit debate
Downing Street confirmed no meeting would take place with the Front National's Marine Le Pen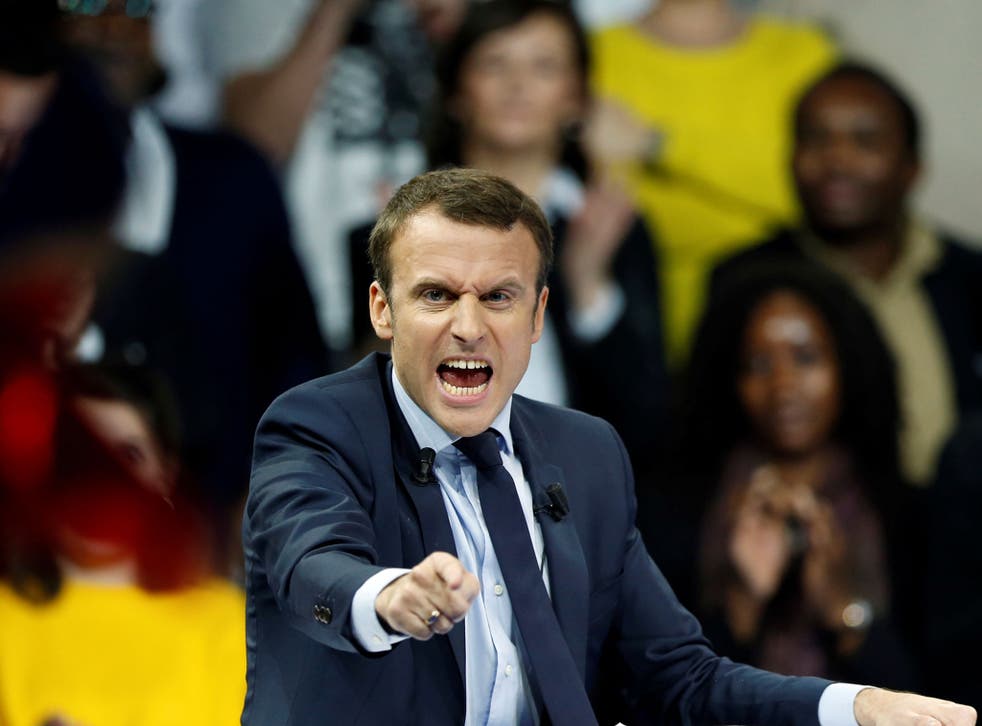 Theresa May is having a meeting with the French presidential hopeful Emmanuel Macron, as the charismatic independent candidate comes to London to speak to expat voters.
Downing Street confirmed the unusual meeting was taking place following a request from Mr Macron, now seen as a favourite to win the presidency amid disarray in the mainstream French parties.
Number 10 said the pair would discuss a "broad range" of issues, but Ms May is unlikely to pass up the chance to press her case on Brexit with the man who could well be heading France's approach to Article 50 negotiations in a few months' time.
It also comes as Downing Street became caught in a war of words with sitting President Francois Hollande over the UK's obligations to refugees in Calais.
Ahead of the meeting with Mr Macron, a Number 10 spokesman said: "Emmanuel Macron is already in London to meet French ex-pat voters. Having been in London he requested the meeting."
Such a meeting is not unprecedented, with Tony Blair having met Nicolas Sarkozy before he won the presidency in 2007. But it is unusual, particularly given that Mr Macron is not standing for any of the major parties.
Downing Street confirmed that no such meeting would take place with another leading contender, Marine Le Pen of the Front National, with whom there is "long standing" non-engagement approach.
Mr Macron was to address more than 3,000 French citizens in London hoping to persuade those registered to vote abroad to back his bid for the power.
The meeting in Downing Street allows the former investment banker and French economy minister to be seen with a key foreign leader, while allowing Ms May the opportunity to make her case for a beneficial Brexit deal with the pro-EU French candidate.
An opinion poll on Monday put the far-right candidate Marine Le Pen seven points clear of Mr Macron and his conservative rival François Fillon, who are tied on 20 per cent, in the first round.
But Ms Le Pen would lose to Mr Macron and Mr Fillon in the May 7 run-off, the poll predicted, by margins of 16 and 12 points respectively.
Join our new commenting forum
Join thought-provoking conversations, follow other Independent readers and see their replies