Brexit: Theresa May risks clash with Parliament after refusing to commit to MP vote on final deal
The Prime Minister also backed a transition period to allow UK business to adjust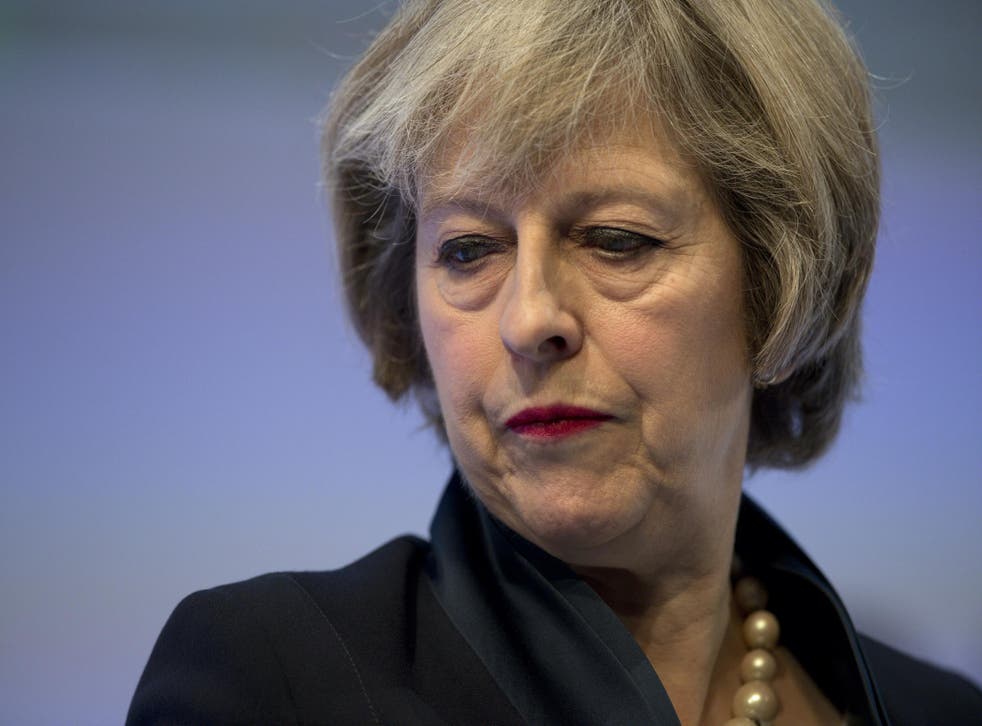 Theresa May has set herself on a collision course with Parliament after repeatedly refusing to commit to giving MPs a vote on her final Brexit deal.
In a committee hearing which saw MPs repeatedly asking her the same question, she would only say MPs would "comment on and discuss" the issue.
She also said she expected to broker both a withdrawal deal and to set future trade arrangements with the EU within two years after triggering Article 50.
The Prime Minister went on to signal that she backed a transitional period in which UK business could adjust to the new terms, but not one in which further negotiations would take place, delaying Brexit.
Ms May said she would make a speech in the New Year setting out further details of her approach, but would not say when she would publish her wider "plan" for Brexit.
Quizzed by the Liaison Committee, the Prime Minister repeatedly refused to guarantee Parliament will have a vote on final Brexit deal she agrees, instead choosing to say: "It's my intention to ensure Parliament has ample opportunity to comment on and discuss the aspects of the arrangements we are putting in place."
Asked why she could not guarantee a vote for the UK Parliament, when even the European Parliament is allowed a say on a deal, the Prime Minister hinted that she believed it could stymie Brexit.
She said: "What I'm also clear about is ensuring that when we come to the point, we're actually delivering on the vote of the British people, which is that we will be leaving the EU."
Brexit Concerns

Show all 26
In October, Downing Street said it was "very likely" that MPs and peers will be given a vote on the final deal and just last week Brexit Secretary David Davis said it was "inconceivable" no vote would be allowed.
Asked if officials are planning for a situation in which the European Parliament vetoed any deal, Ms May said: "We are looking at a variety of scenarios that could come forward in relation to the negotiation, the deal, the timing and what other opportunities would be there."
Ms May suggested that if a veto did occur, the other 27 EU leaders would likely be forced to extend the time for negotiations beyond the two-year deadline set out in Article 50.
She said: "I would imagine that the process that would kick in, was the 27 would determine whether or not they would wish to continue negotiations.
"We would have to agree to that, but that would be, I would imagine, the next step they would take."
Theresa May refuses to comment on suggestions Brexit deal will take 10 years
Some figures in Europe have said that it will be impossible to broker a withdrawal deal and set new trade arrangements within the two-year period laid out under the Article 50 process.
The UK's ambassador to the EU Sir Ivan Rogers has reportedly suggested that other countries believe a trade deal could take 10 years to thrash out and even then could falter.
But Ms May disagrees. She said the UK will not be seeking an extension of the two-year Article 50 period and that both withdrawal and new trade terms could be dealt with within the allotted time frame.
At the UK's point of exit, Ms May's "Great Repeal Act" will also come into force, bringing all EU law under British auspices. Under plans already set out, ministers will then decide which parts of the newly adopted EU law to keep and which parts to ditch.
Ms May also used the session to signal some backing for a transitional arrangement which allows business in the UK to adjust to Brexit.
Will you be able to remain an EU citizen after Brexit?
But she indicated that such an arrangement must not be used to delay Brexit or undertake further negotiations.
She said: "When people talk about transition, often different people mean different things by transition. There are some people who will talk about transition as a deliberate way of putting off actually leaving the European Union.
"For others transition is an expectation that you can't get the deal in two years and therefore you've got to have a further period to do it.
"But if you think about the process that we are going to go through, once we have got the deal, once we have got the new arrangements, there will of course be a necessity for adjustment to those new arrangements, for implementation of some practical changes that may need to take place in relation to that."
Register for free to continue reading
Registration is a free and easy way to support our truly independent journalism
By registering, you will also enjoy limited access to Premium articles, exclusive newsletters, commenting, and virtual events with our leading journalists
Already have an account? sign in
Register for free to continue reading
Registration is a free and easy way to support our truly independent journalism
By registering, you will also enjoy limited access to Premium articles, exclusive newsletters, commenting, and virtual events with our leading journalists
Already have an account? sign in
Join our new commenting forum
Join thought-provoking conversations, follow other Independent readers and see their replies