Brexit: May must soften stance and keep Britain in single market says TUC chief Frances O'Grady
TUC General Secretary will tell ministers 'clock is ticking' on Brexit deal and call for all options to remain 'on the table'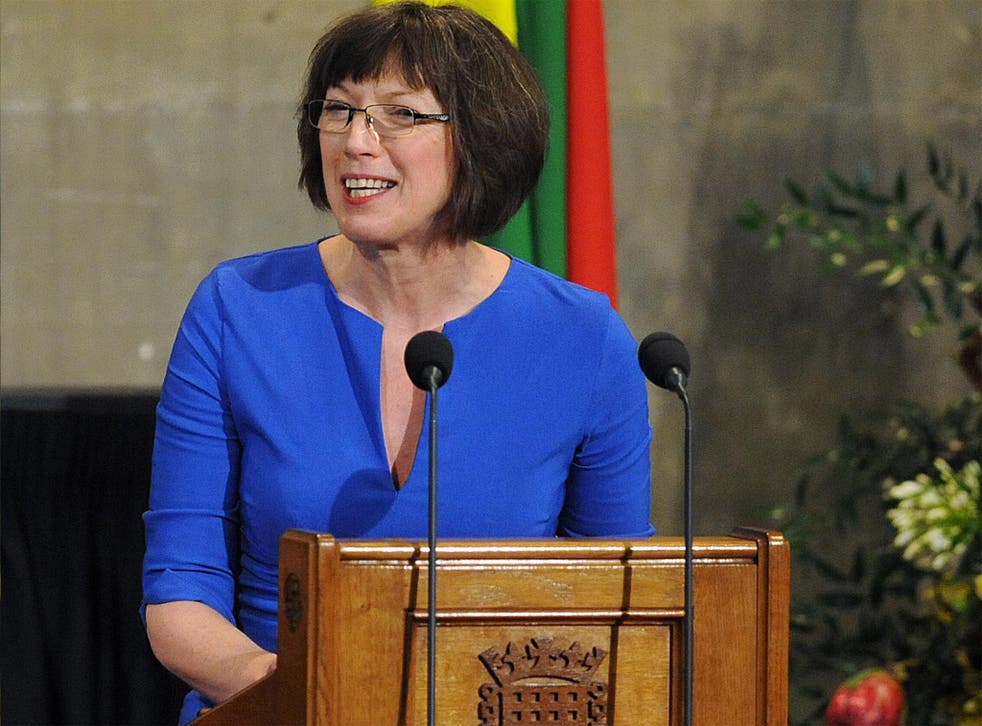 The Government has been urged to soften its Brexit stance by keeping Britain in the single market in the long term amid claims its negotiating position could be compared to a "letter to Santa".
TUC General Secretary Frances O'Grady will tell ministers to "keep all options on the table" as Britain negotiates its withdrawal from the European Union, while leaving the door open to remaining in the EU trade agreements beyond the official exit in March 2019.
In a keynote speech to annual TUC Congress, Ms O'Grady is expected to warn Theresa May that the "clock is ticking" to deliver a Brexit deal for working people.
She was also due to call for an end to the pay cap for nurses, teachers and other public sector workers, while reports suggest the cap might be lifted from police and prison officers.
Ms O'Grady was expected to say: "The Prime Minister's top priority should be to defend Britain's best interests. Not stop the Conservative Party falling apart.
"The clock is ticking and the government still hasn't come up with a proper plan.
"The Prime Minister is sticking to the same old script that she can get whatever she wants. That we can all have all the same benefits of the single market without playing by the rules.
"This isn't a grown-up negotiating position. It's a letter to Santa."
Brexit: the deciders

Show all 8
She will add: "My challenge all political parties is this: When it comes to Brexit, don't box yourselves in. Don't rule anything out. Keep all options on the table. And put jobs, rights and livelihoods first.
"We have set out our tests for the Brexit deal working people need. Staying in the single market and customs union would deliver it."
Speaking to reporters at the opening of the four-day congress on Sunday, Ms O'Grady said there had been a "criminal lack of preparation" for the Brexit talks and ministers had given little consideration to the impact of the divorce on workers rights.
Thousands join anti-Brexit march in Westminster
She urged Theresa May's party not to "box themselves in" on the negotiations and to ignore the voices of Tory Eurosceptics after nearly 40 Conservatives signed a letter pushing the Government to pursue a hard Brexit.
It comes as Labour vowed to vote against the Government's flagship Brexit legislation - sometimes known as the Repeal Bill - in the Commons on Monday after a dramatic shift in its stance towards the withdrawal from the EU.
After months of uncertainty, the party committed to pursuing membership of the single market and customs union during a transition period after the Britain leaves the EU in March 2019.
Labour leader Jeremy Corbyn has come under pressure to sack MPs who defy the order to vote against the EU (Withdrawal) Bill or risk defying his party's stance on a softer Brexit.
Register for free to continue reading
Registration is a free and easy way to support our truly independent journalism
By registering, you will also enjoy limited access to Premium articles, exclusive newsletters, commenting, and virtual events with our leading journalists
Already have an account? sign in
Register for free to continue reading
Registration is a free and easy way to support our truly independent journalism
By registering, you will also enjoy limited access to Premium articles, exclusive newsletters, commenting, and virtual events with our leading journalists
Already have an account? sign in
Join our new commenting forum
Join thought-provoking conversations, follow other Independent readers and see their replies