Brexit: Liam Fox says UK will have to be outside any customs union after leaving EU
Cabinet minister says step is necessary for the UK in order to take advantage of global markets – although PM does not appear as convinced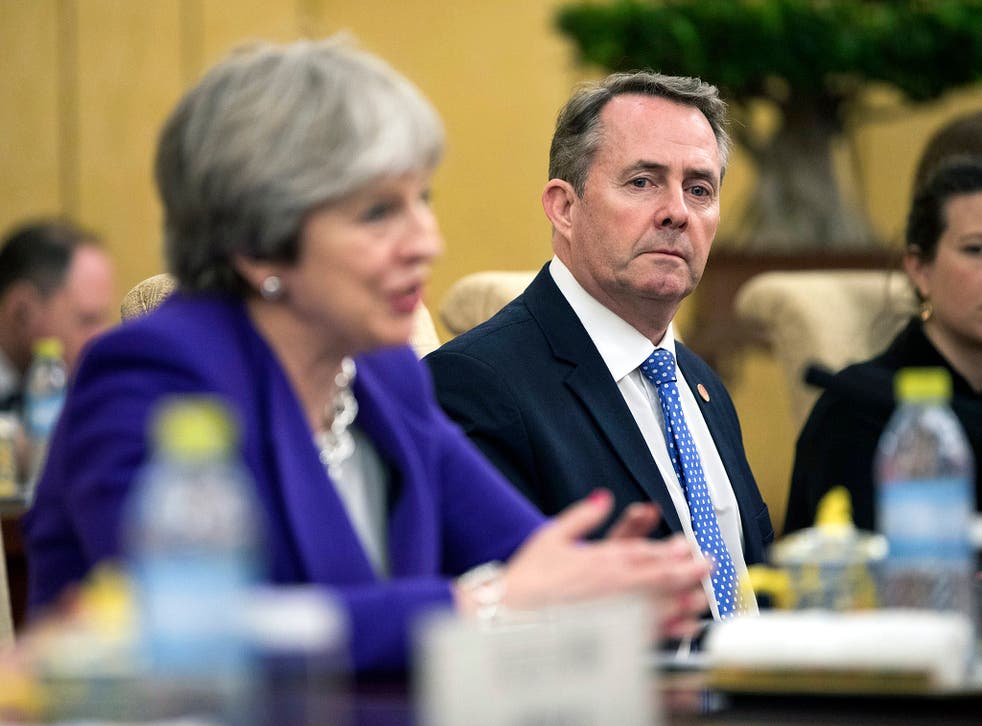 International Trade Secretary Liam Fox has said Britain will "have to be" outside of any customs union with the European Union after Brexit.
The Cabinet minister said it would be necessary for the UK in order to take advantage of global markets, but his words go further than Theresa May's in an interview on the same morning.
The Prime Minister did not rule out staying in a customs union with the EU, saying simply that she wanted the best possible "trade arrangements" with other countries after Brexit.
It comes after reports emerged that the UK was looking at the possibility of remaining in a customs union with Europe for goods, something which would prove controversial with right-wing Tories who want a clean break from the EU.
Speaking to Bloomberg TV, Dr Fox said: "It is very difficult to see how being in a customs union is compatible with having an independent trade policy, because we would therefore be dependent on what the EU negotiated in terms of its trading policies and we'd be following behind that."
The Trade Secretary went on: "We have to be outside of that to take advantage of those growing markets.
"One of the reasons we are leaving the European Union is to take control and that's not possible in a common external tariff."
The comments come at the end of a major trade mission to China, in which Ms May underlined the amount of extra trade the UK can do with the giant Asian economy even before Britain leaves the EU – while it is still in the customs union.
Asked just hours before Dr Fox's interview whether the China trip proved the UK can stay "very closely aligned with the EU, and a customs union too", Ms May did not rule it out.
She told Sky News: "What I want to do is ensure that we have got the best possible trade arrangements with China and with other countries around the world once we have left the European Union.
"I do want to do those free trade agreements. There is more trade that we can do even before we get to those free trade agreements."
Ms May has an "open mind" to the kind of customs arrangement the UK has with the European Union after Brexit, Downing Street said.
Dr Fox has said that Britain cannot be involved in any customs union with the EU following Brexit.
Number 10 said Dr Fox was speaking for the Government - but also said the details of future arrangements with Brussels were a matter for negotiation.
"It is fair to say the Prime Minister has an open mind when it comes to these negotiations," a Downing Street spokesman said.
Register for free to continue reading
Registration is a free and easy way to support our truly independent journalism
By registering, you will also enjoy limited access to Premium articles, exclusive newsletters, commenting, and virtual events with our leading journalists
Already have an account? sign in
Join our new commenting forum
Join thought-provoking conversations, follow other Independent readers and see their replies