Brexit legal challenge launched as businesses move to block EU exit without Act of Parliament
'Article 50 simply cannot be invoked without a full debate and vote in Parliament'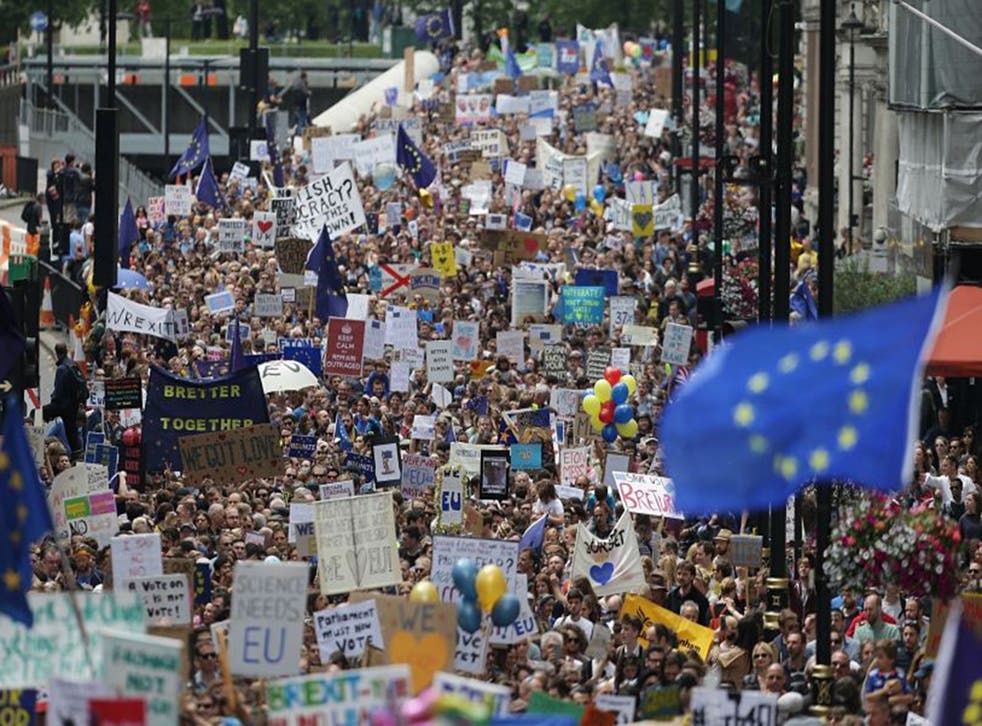 A group of businesses has launched a legal challenge to prevent the Government from launching Brexit without a formal Act of Parliament.
A London law firm said it had been in contact with Whitehall lawyers to argue it would be unlawful for the next Prime Minister to take Britain out of the EU with an executive order.
Mishcon de Reya, the firm acting for a number of unnamed clients, said triggering Article 50 could not be done without a full debate and a vote by MPs and peers in Parliament, because it would be overturning parts of the European Communities Act of 1972.
The action has been launched following an article by three academics – Nick Barber, Tom Hickman and Jeff King – which argued that Parliament has an "indispensable role" in making Brexit legally sound.
The academics suggest Article 50 of the Lisbon Treaty itself states that any member may decide to withdraw from the EU "in accordance with its own constitutional requirements". They say it is well established in the UK's so-called "unwritten" constitution, largely as a result of case law, that an Act of Parliament can only be overturned by another Act of Parliament.
Kasra Nouroozi, a Mishcon de Reya partner, said: "We must ensure that the Government follows the correct process to have legal certainty and protect the UK Constitution and the sovereignty of Parliament in these unprecedented circumstances.
"The result of the Referendum is not in doubt, but we need a process that follows UK law to enact it.
"The outcome of the Referendum itself is not legally binding and for the current or future prime minister to invoke Article 50 without the approval of Parliament is unlawful.
"We must make sure this is done properly for the benefit of all UK citizens. Article 50 simply cannot be invoked without a full debate and vote in Parliament."
The debate in the wake of the EU referendum has largely framed the decision to trigger Brexit as one to be made by the next Prime Minister.
David Cameron said as much when he delivered his resignation speech outside Number 10 Downing Street on the morning of Friday 24 June.
Andrea Leadsom has emerged as one of the frontrunners in the Tory leadership contest, thanks in large part to her pledge to "just get on with it" and trigger Brexit as early as possible.
And Theresa May, the bookies' favourite to be the next Prime Minister, has pledged only to activate Article 50 once the Government has established the terms of its EU negotiations.
Brexit protest: Thousands march in London

Show all 12
David Allen Green, the law and politics blogger, wrote a day after Mr Cameron stood down that it was significant the Prime Minister had failed to launch the Brexit process immediately.
"The fact is that the longer the Article 50 notification is put off, the greater the chance it will never be made at all," he wrote. "This is because the longer the delay, the more likely it will be that events will intervene or excuses will be contrived."
He added: "In my view, if the Article 50 notification was not sent yesterday – the very day after the Leave result – there is a strong chance it will never be sent."
Join our new commenting forum
Join thought-provoking conversations, follow other Independent readers and see their replies