Brexit legal challenge: Theresa May 'faces 11-0 defeat in Supreme Court' over her Article 50 vote appeal
The Prime Minister should not have 'any great hope' of a different result than the High Court's ruling that she cannot bypass Parliament, a law professor has predicted
Rob Merrick
Deputy Political Editor
Tuesday 29 November 2016 16:29 Comments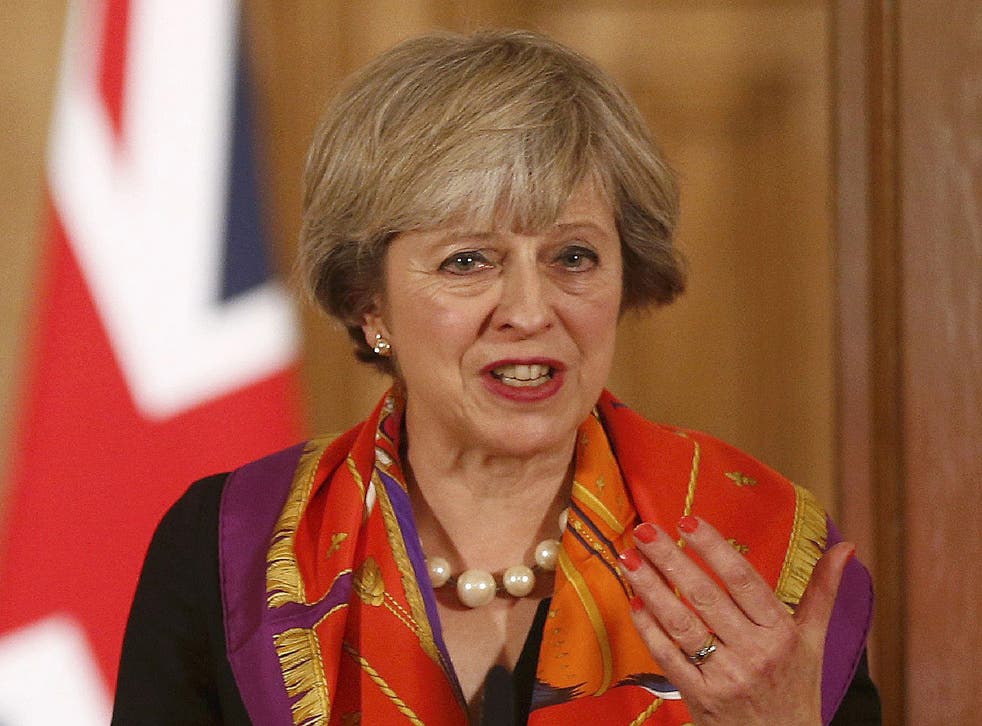 Theresa May is heading for an 11-0 defeat when the Supreme Court justices rule on whether Parliament must approve starting Brexit, a law professor has predicted.
Professor Michael Zander QC said the High Court judges who ruled the Prime Minister could not act alone when triggering the Article 50 notice had given a "unanimous and very strong" decision.
And that meant Government lawyers were unlikely to have given her "any great hope" of a different result when the Supreme Court hears the appeal next week.
Landmark Brexit Ruling: What happened and what happens next?
Professor Zander, Professor Emeritus of Law at the London School of Economics, gave his stark prediction in an analysis of Ms May's Article 50 case in the legal magazine Counsel.
He wrote: "I would be surprised if the Attorney General and his team of supporting QCs and other lawyers have given ministers reason to hope that there was any great hope of the [High Court's] unanimous and very strong decision being reversed.
"The appeal is to be heard in December – for the first time with all 11 [Supreme Court] justices sitting."
Professor Zander then added: "In my view, the Government could be looking at losing 11-0."
The appeal will be heard, over four days, from next Monday, with a decision expected at the start of January.
If the Government loses, it will immediately introduce a short three-line Bill and ram it through the Commons in three days, to try to keep Brexit on track.
Ms May has insisted she will invoke Article 50 by the end of March, beginning two years of formal exit talks expected to conclude with Britain leaving the EU in spring 2019.
However, the Scottish and Welsh governments will be allowed to make their separate cases to the court for the right to have a say over the process.
It raises the possibility – albeit thought to be slim – of the Supreme Court giving the Scottish Parliament a veto over the Article 50 decision and the Brexit strategy.
That would plunge the United Kingdom into a full-blown constitutional crisis, as well as potentially sink the Prime Minister's exit timetable completely.
In addition, the Supreme Court may also make a ruling on whether Article 50 – and, therefore, Brexit itself – could later be stopped, if Parliament chose to.
For those twin reasons, some Conservative backbenchers urged the Prime Minister to concede defeat in the courts and get Parliament's permission as soon as possible – without risking further setbacks.
Meanwhile, in the same magazine, the Chairman of the Bar, Chantal-Aimee Doerries QC, urged Britons to "speak out" after the High Court judges were branded "enemies of the people".
Miss Doerries said the now-notorious Daily Mail headline was "redolent with historic menace".
She wrote: "The judges do not need [barristers] to defend them – they will do their job in accordance with the oath they have taken.
"But the judiciary and our justice system do need people to speak out publicly in their support."
Miss Doerries added: "It is about the value and respect we as a society place on the justice system. Without this, much of the benefit of an independent, transparent justice system is lost."
Register for free to continue reading
Registration is a free and easy way to support our truly independent journalism
By registering, you will also enjoy limited access to Premium articles, exclusive newsletters, commenting, and virtual events with our leading journalists
Already have an account? sign in
Join our new commenting forum
Join thought-provoking conversations, follow other Independent readers and see their replies