Theresa May's 'Brexit means Brexit' catchphrase is meaningless, Tory minister admits
Mark Garnier says he never uses the slogan 'for obvious reasons – because it does not necessarily give that much clarity'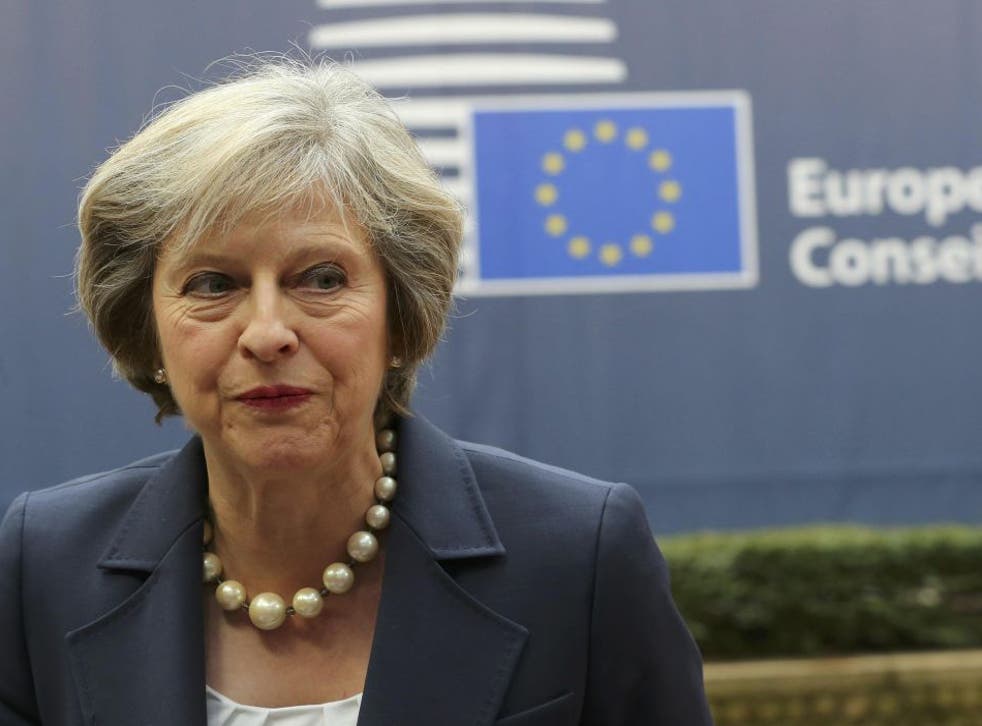 A Government minister has embarrassed Theresa May by admitting her 'Brexit means Brexit' catchphrase is meaningless.
Mark Garnier, the junior trade minister – helping to map out Britain's future global trading links – said he never used the famous slogan himself.
The confession came almost immediately after Ms May ripped into Jeremy Corbyn for trying to "poke fun" at the phrase, during Prime Minister's Questions in the Commons.
She accused critics questioning whether she had a strategy to make EU withdrawal a success of "frustrating the will of the British people".
But Mark Garnier said: "I'm not going to use the expression Brexit means Brexit for obvious reasons – because it does not necessarily give that much clarity."
It is the first time a Government minister has questioned the mantra, which Ms May adopted immediately after reaching No.10 to buy time until exit negotiations got underway properly.
Speaking to BBC Radio 4, Mr Garnier added: "What we can't do is start setting hares running.
"One of the arguments is that you would never reveal your hand when you go into a game of poker and that's a fairly reasonable point.
"There will come a point – there will absolutely come a point – when the negotiating position is revealed."
During Prime Minister's Questions, the Labour leader said he feared Ms May's vague answers on the EU would include the three words 'Brexit means Brexit'.
In reply, Ms May said: "You try to poke fun at the phrase 'Brexit means Brexit' but the whole point is this - it's this Government that's listening to the voice of the British people.
"Brexit means Brexit - that means we're coming out of the European Union.
"What you try to be doing is frustrating the will of the British people by saying that Brexit means something completely different."
Register for free to continue reading
Registration is a free and easy way to support our truly independent journalism
By registering, you will also enjoy limited access to Premium articles, exclusive newsletters, commenting, and virtual events with our leading journalists
Already have an account? sign in
Register for free to continue reading
Registration is a free and easy way to support our truly independent journalism
By registering, you will also enjoy limited access to Premium articles, exclusive newsletters, commenting, and virtual events with our leading journalists
Already have an account? sign in
Join our new commenting forum
Join thought-provoking conversations, follow other Independent readers and see their replies