MPs' working hours may be lengthened to allow enough time for passing Brexit legislation
Changes could include more late sessions during the week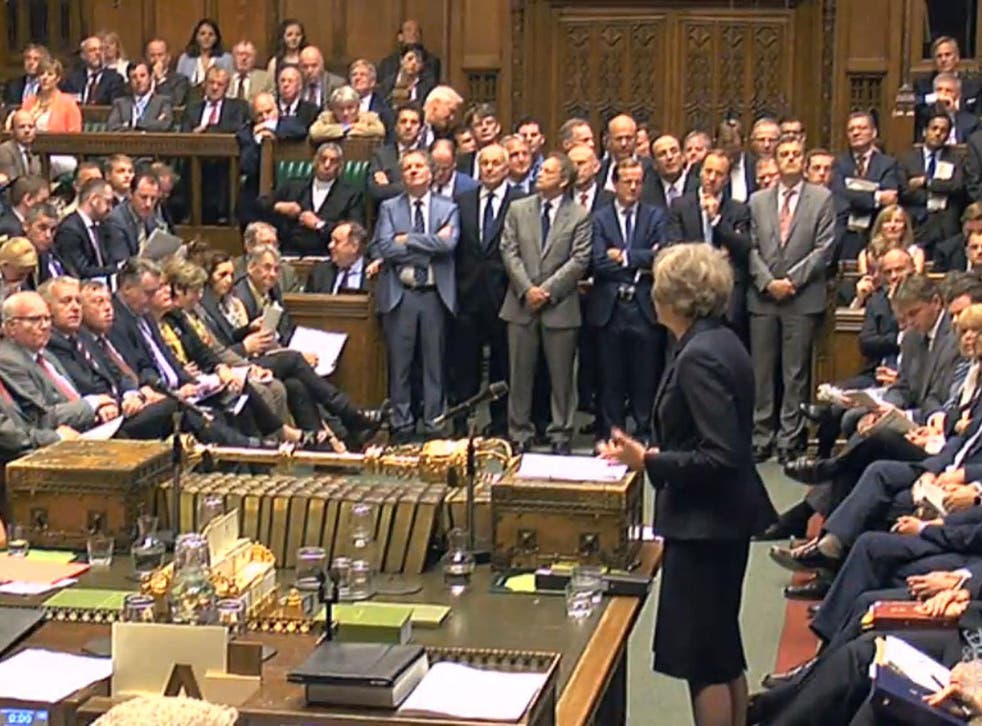 Ministers are considering a push for longer working hours for MPs next year, to give enough time to pass Brexit legislation in line with Theresa May's schedule.
They are mulling whether more late sittings could be needed to ensure the necessary legislation is in place, in time for Ms May's desired 2019 Brexit.
But any move to make the House sit longer into the evening is likely to face opposition from MPs who have been pushing for more family-friendly working hours.
It also comes amid ongoing questions over whether the Government will be able to negotiate both a withdrawal from the EU and new trade terms in Brussels within the allotted two-year time scale before 2019.
Ms May has promised to bring forward a Great Repeal Bill in the next Queen's Speech, shortly after she triggers Article 50 Brexit negotiations in March 2017.
The Prime Minister wants the Bill, which will allow all EU law to be brought under British auspices on the day of Brexit, to pass through Parliament and be in place for when the two year Article 50 talks are concluded, likely in March 2019.
One Government source said: "It's going to be tight to ensure that it passes all of the marks so that it's in place, ready to operate, on the day Brexit arrives in March 2019.
"So to ensure that it is, it may mean that we have to extend parliamentary hours. That could mean introducing later sittings in the middle of the week, like on a Tuesday."
Over the past three decades the trend has been towards Parliament finishing earlier with fewer sittings after 10pm and post-midnight sittings disappearing.
Brexit Concerns

Show all 26
Currently, the Commons sits until around 10.30pm on Monday, but on Tuesday and Wednesday debates tend to end around 7.30pm.
Earlier this year a report commissioned by Parliament called for trial sittings of the House of Commons based around 'normal business hours', as one potential way of improving gender balance.
A spokesperson for the Leader of the House of Commons David Liddington said: "There are no plans to change the sitting hours of the House."
But a potential move toward longer hours also highlights the tight time-scale under which the Government will be operating once Ms May triggers Article 50 in March.
The Prime Minister told MPs at the Liaison Committee that she intended to secure both an exit deal and new terms within the two-year period allowed.
But Ireland's Prime Minister Enda Kenny has said it will be "impossible" for the UK to strike a full Brexit deal in the negotiation period allowed by the EU's founding treaty, a view held by others in the UK and on the continent.
Join our new commenting forum
Join thought-provoking conversations, follow other Independent readers and see their replies