Brexit: Ministers launch study to design alternative navigation satellites amid fears of £1bn costs
Government to allocate £92m to design an alternative to the European Galileo system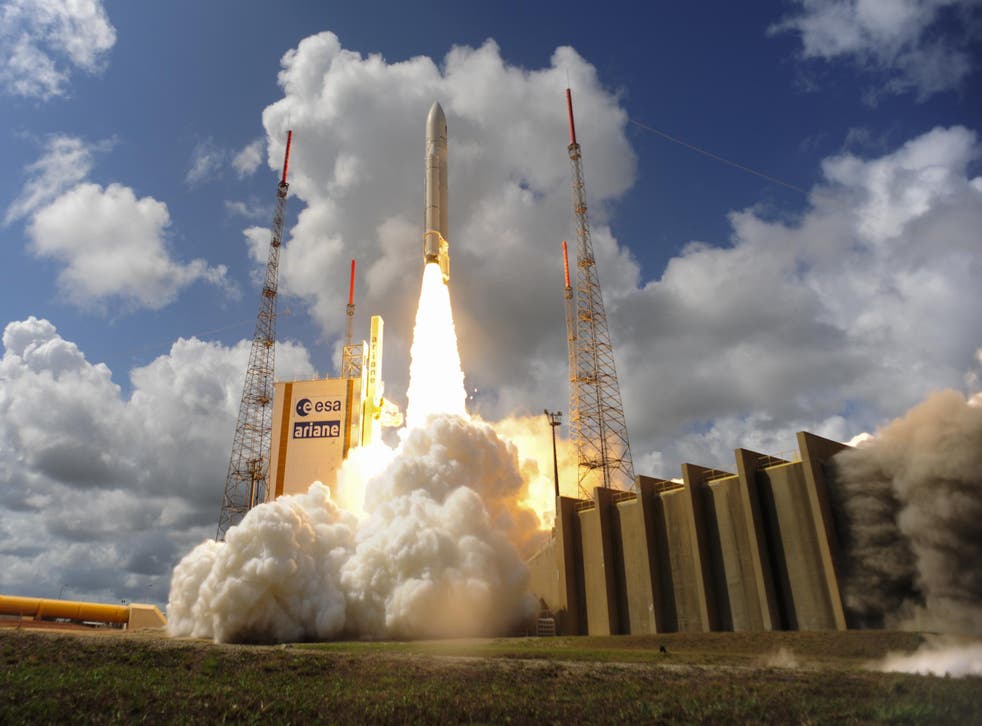 Ministers will launch a major study to design an independent satellite programme, warning the UK could face costs spiralling to a billion pounds from major disruption to navigation systems.
The government will allocate £92m to design the alternative to the European Galileo system which Brussels has said the UK can no longer take part in after Brexit.
Ms May warned EU leaders that the UK's move to set up its own system was not an "idle threat" or negotiating tactic as the money was allocated on Tuesday.
She said the UK did want to remain involved in the EU's Galileo satellite programme but would not accept being "shut out from security discussions and contracts" as the EU is proposing.
She went on: "So unless we receive assurance that we can collaborate on a close basis in the future – like the close security partners we aspire to be – we are clear that we will withdraw UK support for Galileo and pursue our own sovereign satellite system.
"And this is not an idle threat to achieve our negotiating objectives."
Satellite navigation systems like GPS are increasingly important for commercial, military and other critical applications, from guiding aircraft, ships and emergency services to helping millions of people find their way on car journeys.
A recent study commissioned by the government estimated that sustained disruption to satellite navigation lasting five days would cost the UK economy more than £5bn over a five day period.
The £92m provided to UK firms to design a national alternative to Galileo, has been allocated from the £3bn Brexit readiness fund announced at last year's budget and will be rolled out over the coming months.
The biggest issues facing UK on leaving EU

Show all 8
The UK Space Agency will lead the work with full support from the Ministry of Defence
The European Commission has started to exclude the UK and its firms from sensitive future work on Galileo with Brexit looming.
The EU has said Britain will be able to continue to use Galileo's open signal, but that the UK's military could be denied access to the encrypted version when the satellite becomes operational.
Business Secretary Greg Clark said: "Our position on Galileo has been consistent and clear.
"We have repeatedly highlighted the specialist expertise we bring to the project and the risks in time delays and cost increases that the European Commission is taking by excluding UK industry."
Register for free to continue reading
Registration is a free and easy way to support our truly independent journalism
By registering, you will also enjoy limited access to Premium articles, exclusive newsletters, commenting, and virtual events with our leading journalists
Already have an account? sign in
Join our new commenting forum
Join thought-provoking conversations, follow other Independent readers and see their replies