Brexit: Brussels aiming to block UK from carrying out criminal record checks on EU nationals
Negotiators want the European Court of Justice to oversee the implementation of any agreement on citizens' rights
Thursday 20 July 2017 22:59 Comments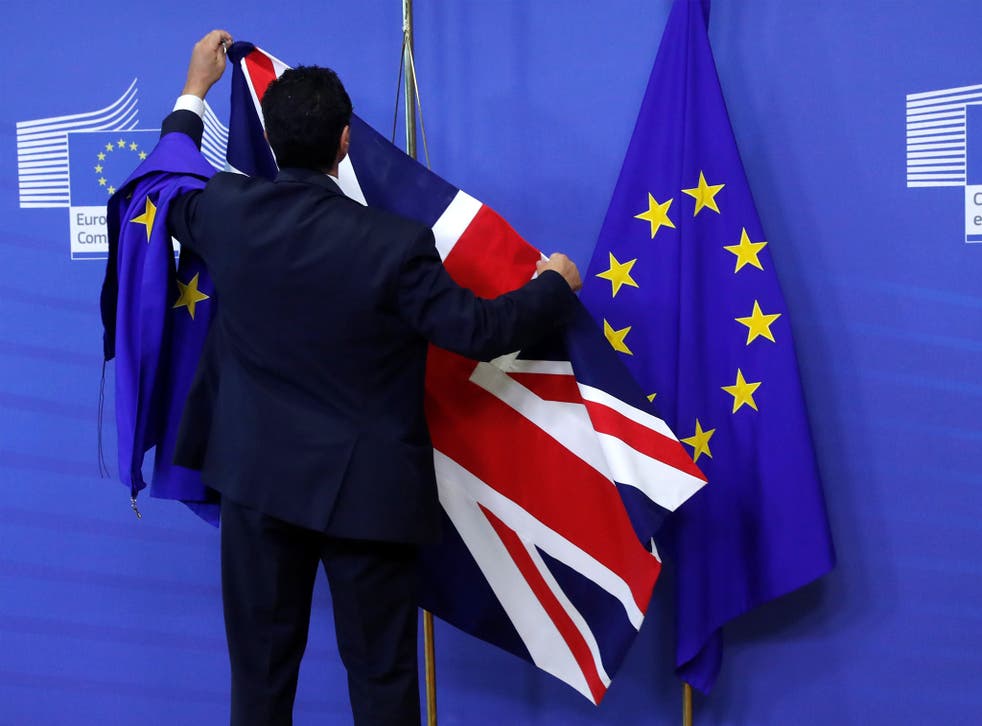 Brussels is seeking to block the UK Government from carrying out criminal record checks on EU nationals who apply for settled status in Britain post Brexit.
EU negotiators want the European Court of Justice (ECJ) to oversee the implementation of any agreement on citizens' rights, a move which has received criticism from the UK.
Britain's current proposals would see anyone who has already lived in the UK for five years given a new "settled status", securing their position in the country.
Anyone arriving after the triggering of Article 50, but before a notional cut-off date, yet to be set, would also have the chance to stay for five years and gain the status.
However, the proposals would restrict the right of EU citizens in the UK to bring over family members and would also result in a loss of protection of the ECJ.
Britain is insisting that EU nationals' criminal records should be checked when they apply for settled status and is happy for European countries to do the same for expats.
But the EU is adamant that systematic checks are not permitted under the Brussels free movement directive and they can only be done on the basis of reasonable suspicion.
The Independent had previously revealed that British citizens living in Europe "could have their rights cut" as the EU was likely to reciprocate any offer given by the UK.
World news in pictures

Show all 50
Claude Moraes, the chair of the European Parliament's civil liberties committee and a member of the parliament's Brexit steering committee, said we should expect reciprocity.
"This is often reported as being just about the three million EU citizens in the UK but it is also about the 1.2 million UK citizens in Europe. I don't know exactly how the EU 27 will respond but one aspect will have to be reciprocity," Mr Moraes told The Independent.
"They won't be able to put the 1.2 million people in the better position than the three million EU citizens in the UK."
Agencies contributed to this report
Register for free to continue reading
Registration is a free and easy way to support our truly independent journalism
By registering, you will also enjoy limited access to Premium articles, exclusive newsletters, commenting, and virtual events with our leading journalists
Already have an account? sign in
Join our new commenting forum
Join thought-provoking conversations, follow other Independent readers and see their replies