Brexit: Inquiry launched into state of negotiations as EU talks hit standstill
MP probe will explore the capacity of Brexit Secretary David Davis's department to handle the discussions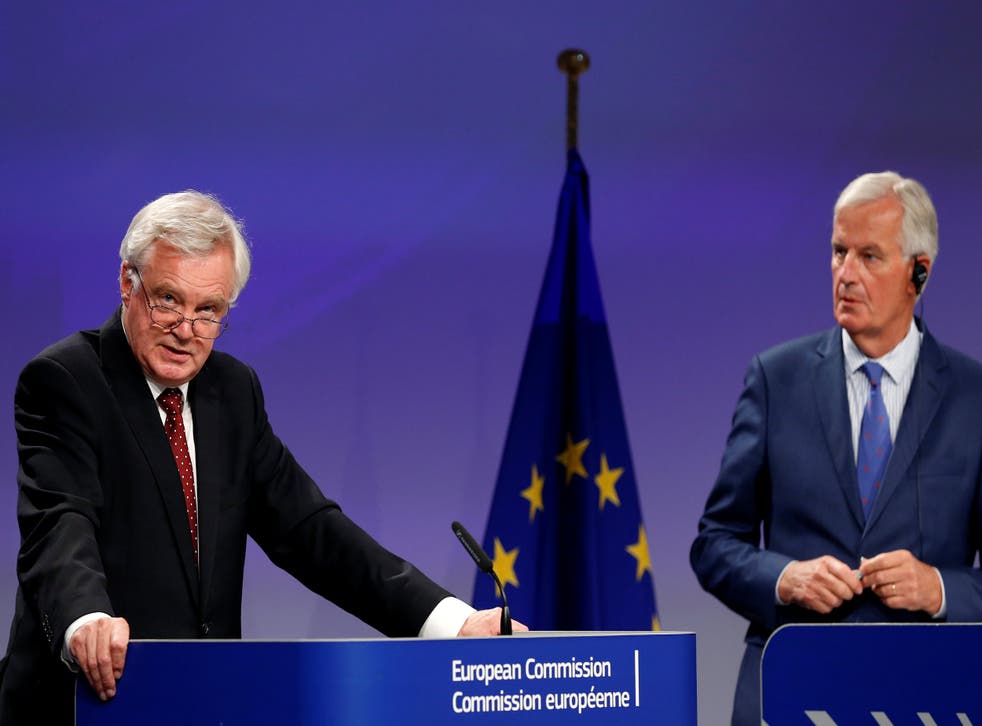 MPs have launched an inquiry into the state of Brexit negotiations after the latest round ended in recriminations about a lack of progress.
The Exiting the EU Select Committee will explore the strategy of the UK Government, as well as try to determine whether it has the capability to manage the process effectively.
The last round of talks ended with Brussels claiming Britain is "backtracking" on commitments, while the UK argued that the mandate given to the EU's chief negotiator was preventing progress.
A further round of talks has been delayed by a week, with Theresa May announcing she will give a major speech on Brexit in an apparent bid to break through the deadlock.
Committee chair Hilary Benn said: "The Brexit negotiations are the most complex our country has ever faced.
"They are dealing with fundamental questions about the future of our economy and our country."
He added: "Our first inquiry in this new parliament will scrutinise the progress of these negotiations, and the position of the UK Government and our negotiating partners in the EU."
Brexit: the deciders

Show all 8
The committee will examine the priorities and positions of the UK Government and EU, the structure and sequencing of the negotiations and the Government's management of the process – including whether Brexit Secretary David Davis's department has adequate capacity.
After the last round of talks, chief EU negotiator Michel Barnier accused Britain of "backtracking" on its commitment to pay what it owes the EU budget in the years after Brexit.
He said he was "disappointed" by the UK position and publicly warned Ms May's team it should go back to the drawing board, after it presented a legal analysis arguing that Britain owed far less that the Commission believed.
British negotiators meanwhile, have indicated they believe the mandate given to the EU team by member states is too narrow and preventing progress – in particular, the ability to deal with some aspects of future relations – and are pushing for European national leaders to broaden it.
Ms May will travel to Florence next week to make a major speech on Brexit, in a bid to kickstart stalled talks with the EU.
She is expected to give European dignitaries her view on the state of Brexit talks, and attempt to nudge discussion on to critical future trading relations.
Register for free to continue reading
Registration is a free and easy way to support our truly independent journalism
By registering, you will also enjoy limited access to Premium articles, exclusive newsletters, commenting, and virtual events with our leading journalists
Already have an account? sign in
Register for free to continue reading
Registration is a free and easy way to support our truly independent journalism
By registering, you will also enjoy limited access to Premium articles, exclusive newsletters, commenting, and virtual events with our leading journalists
Already have an account? sign in
Join our new commenting forum
Join thought-provoking conversations, follow other Independent readers and see their replies