Nicola Sturgeon launches plan to stop Theresa May overturning Brexit legal challenge
It comes as the Government seeks to reverse a High Court ruling forcing ministers to give MPs a vote on triggering Brexit talks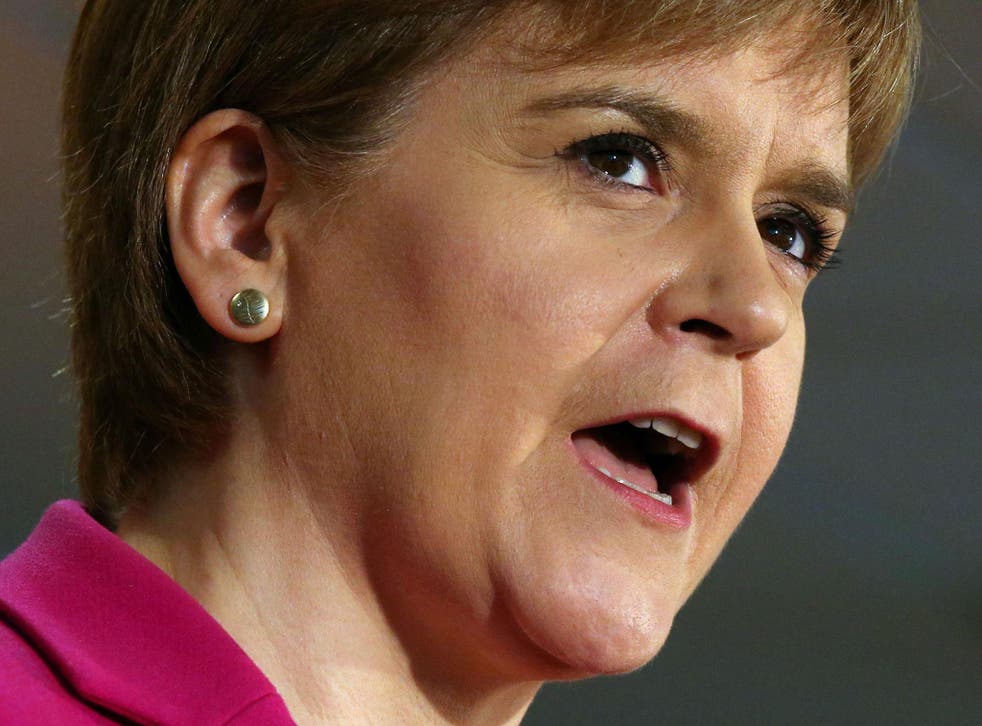 Nicola Sturgeon has launched a legal ambush on the UK Government as it seeks to overturn a court ruling which forces it to let MPs vote on Theresa May's Brexit plans.
The Scottish First Minister has ordered the nation's most senior law officer, the Lord Advocate, to lodge a formal application at the Supreme Court to intervene in the case.
Ms Sturgeon said it "simply cannot be right" that rights linked to membership of the European Union "can be removed by the UK Government on the say-so of a Prime Minister without parliamentary debate, scrutiny or consent".
It comes after the High Court ruled that Ms May could not use royal prerogative powers to trigger Article 50 of the Lisbon Treaty, launching official Brexit talks. Ministers will appeal the ruling at the Supreme Court.
The Independent understands that with the UK Government's appeal application officially lodged, the Lord Advocate will now make a written submission to the Supreme Court which could be considered by judges in coming to their final decision.
The First Minister said she would not go into the detail of what the Lord Advocate will argue, something which will ultimately be down to the legal officer to determine.
But she made it clear that she personally believes the UK Government should seek approval for triggering Article 50 through a legislative consent, not only in Westminster, but also at Holyrood.
Theresa May might use fast-track process to sidestep full scrutiny of Brexit plans, minister signals
She said: "When you read the High Court judgment last week and all the rights that are affected by the triggering of Article 50, then it doesn't take much to see the rights that are then affected in Scotland. It strikes in many ways right at the heart of the devolution settlement.
"So I believe that as a matter of politics and as a matter of fairness and respect to the devolution settlement, before we even get into matters of law which are not for me to determine, then it is inconceivable that the UK Government would try to ignore or not seek the approval of the Scottish Government."
Ms Sturgeon dismissed any suggestion that the move would be seen by Leave voters as the Scottish Government "interfering" in the process which began after the UK's referendum.
What experts have said about Brexit

Show all 11
She said: "This is not an attempt to frustrate the will of people in England and Wales but it is part of our overall attempt to protect the will of the Scottish people.
"It's not a question of interfering, this is a decision that affects all of us and it affects the people of Scotland here just as much as it affects people right across the UK."
Following the revelation that several SNP MSPs voted for Brexit, she said it was up to her party's parliamentarians whether they wanted to reveal their vote or not.
Join our new commenting forum
Join thought-provoking conversations, follow other Independent readers and see their replies