Brexit: Archbishop of Canterbury warns poverty and unemployment will rise if parliament allows no-deal departure
'If we leave the EU with no deal, there's a significant danger more people will be pushed into poverty'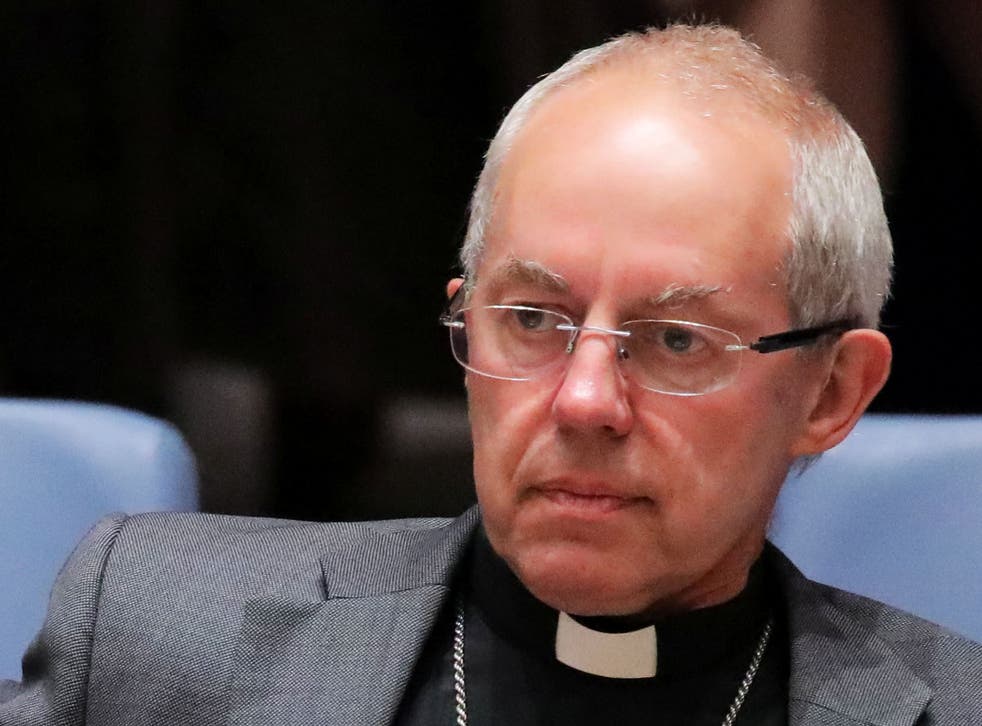 The Archbishop of Canterbury has warned of higher poverty and unemployment if parliament allows a no-deal Brexit – and called a Final Say referendum "possible".
Justin Welby welcomed a crucial vote by MPs this week, which meant decisions on what happens if the prime minister's deal is rejected "are now left firmly in the hands of parliament, as is right.".
But he urged MPs and peers to be on their guard against "an accidental leaving without an agreement" – something Theresa May insists she is willing to push through, if necessary.
And he warned: "If we leave the EU with no deal, there's a significant danger more people will be pushed into poverty.
"Some may argue that's only going to be temporary. But we need to remember that for those in poverty, temporary is an eternity."
On a fresh referendum on the Brexit outcome, Mr Welby added it was "a possible but not immediately preferable choice", suggesting it would be necessary if parliament "failed in its responsibilities".
The Archbishop was speaking in the House of Lords, during the debate leading up to the landmark vote – in the Commons only – on the prime minister's deal next Tuesday.
It is not the first time he has been willing to speak out on political controversies, having demanded a halt to the introduction of universal credit in September.
A historic moment: thousands march to demand Final Say on Brexit

Show all 65
In his speech, Mr Welby said: "Although a Remainer, I fully accept the decision of the referendum, which must now be implemented,"
But he added post-Brexit Britain must see an end to "so many years of austerity, borne so often by the poorest".
"The burden of the transition to a post-EU economy, if there is a burden, must be carried by those with the broadest shoulders - the wealthiest - and not by further cuts, whether in local services, social care, benefits, the armed forces, climate change budgets, education, or others that have lost so much in recent years," Mr Welby said.
Register for free to continue reading
Registration is a free and easy way to support our truly independent journalism
By registering, you will also enjoy limited access to Premium articles, exclusive newsletters, commenting, and virtual events with our leading journalists
Already have an account? sign in
Register for free to continue reading
Registration is a free and easy way to support our truly independent journalism
By registering, you will also enjoy limited access to Premium articles, exclusive newsletters, commenting, and virtual events with our leading journalists
Already have an account? sign in
Join our new commenting forum
Join thought-provoking conversations, follow other Independent readers and see their replies