Brexit: Two-fifths of small businesses fear no deal as preparations lag behind, survey finds
Research surfaces after industry groups rubbish Michael Gove's claims that they are ready to crash out of EU
Jon Sharman
Friday 27 September 2019 04:06 Comments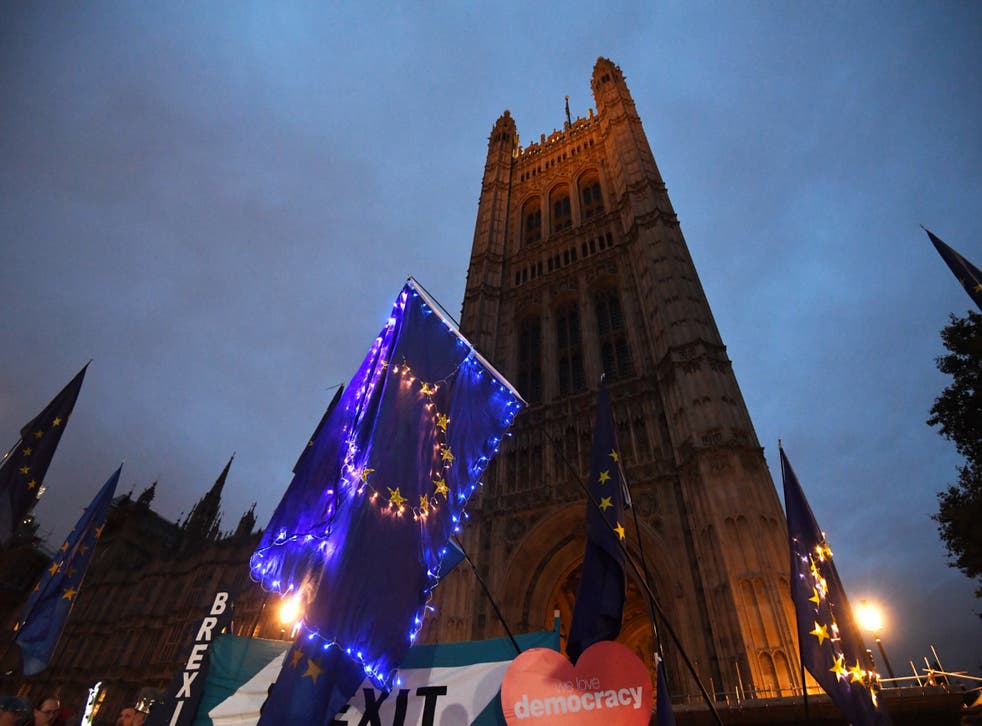 Two-fifths of small business owners believe their firms will be damaged by a no-deal Brexit, according to a survey.
Many of those have not prepared for crashing out of the EU, and even believe that doing so on the current Brexit deadline is not possible, the poll found.
The research by the Federation of Small Businesses (FSB) came just a day after Michael Gove was challenged over his claim that industry was "ready" for no deal.
It surveyed 1,062 small companies, of which about two-fifths believed no-deal Brexit would have a negative impact on them. One-fifth of that group had not prepared, and two-thirds thought it was not possible to get ready in time.
The FSB also said preparations are coming at a "high price", with small businesses spending an average of about £2,000, rising to £3,000 for those that import and export.
UK news in pictures

Show all 50
FSB chair Mike Cherry called for clarity and "meaningful support" from the government so businesses can prepare.
"As the risk of a chaotic no-deal Brexit on 31 October remains alive and kicking, it is worrying that many small firms have either not prepared or are finding that they can't prepare," he said.
In 2018, there were 5.7 million private sector businesses in the UK, a fall of 27,000 compared to 2017, according to parliamentary statistics.
Industry bodies hit back at Mr Gove's claim the businesses were "ready" for a no-deal Brexit, telling him that it was not possible to prepare for every risk that no deal would bring.
Mike Hawes, the chief executive of the Society of Motor Manufacturers and Traders, tweeted that the automotive sector had been "consistent & clear" that despite spending more than £500m on no-deal preparations, it "can't fully mitigate serious risks".
A spokesperson for the British Retail Consortium added: "We have been crystal clear that while retailers are doing everything they can to prepare for a no-deal Brexit on 31 October, there are limits to what can be done."
A government spokesperson said: "We have stepped up preparations, making £108 million available to support businesses of all sizes get ready for Brexit and ensure they can take advantage of the opportunities of our future outside the EU.
"We are travelling around the UK to give businesses practical advice and have been engaging with the FSB and other representative groups over the past three years to discuss how we can best support small businesses and make sure they have all the information they need to prepare."
Additional reporting by Press Association
Register for free to continue reading
Registration is a free and easy way to support our truly independent journalism
By registering, you will also enjoy limited access to Premium articles, exclusive newsletters, commenting, and virtual events with our leading journalists
Already have an account? sign in
Join our new commenting forum
Join thought-provoking conversations, follow other Independent readers and see their replies