BREXIT EXPLAINED #12/100
Why would a no-deal Brexit be a problem for Britain's ports?
Analysis: As with all things Brexit, the real row ends up being a political one, explains Lizzy Buchan
Saturday 29 December 2018 16:08
comments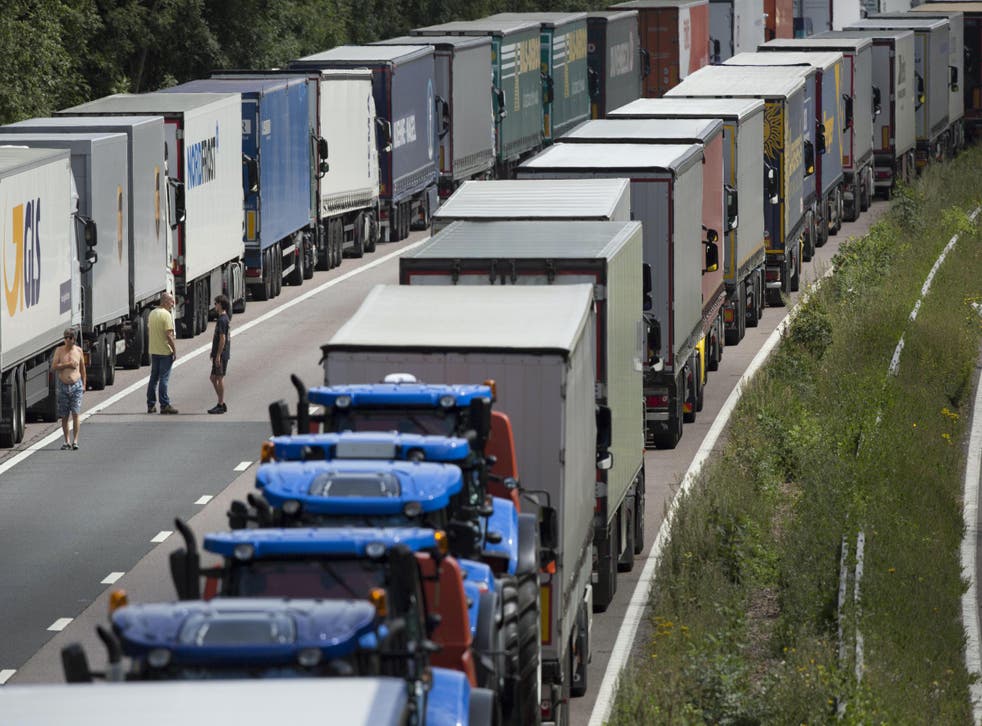 Queues of lorries snaking back for miles through Kent. The gridlock causing huge disruption to the surrounding area. Millions of pounds of public money spent on additional ferries to prevent delays getting food and other vital goods into the UK.
These are some of the most extreme visions of a post-Brexit future if Britain leaves the European Union without a deal.
While the reality is more complicated, Dover, in particular, has become a sort of Brexit ground zero, where fears about a disorderly exit from the EU are played out.
Join our new commenting forum
Join thought-provoking conversations, follow other Independent readers and see their replies