Northern Ireland 'can rejoin EU after Brexit if it votes for reunification'
While Scotland would be forced to join back of the queue, a united Ireland would not need to reapply for membership, says David Davis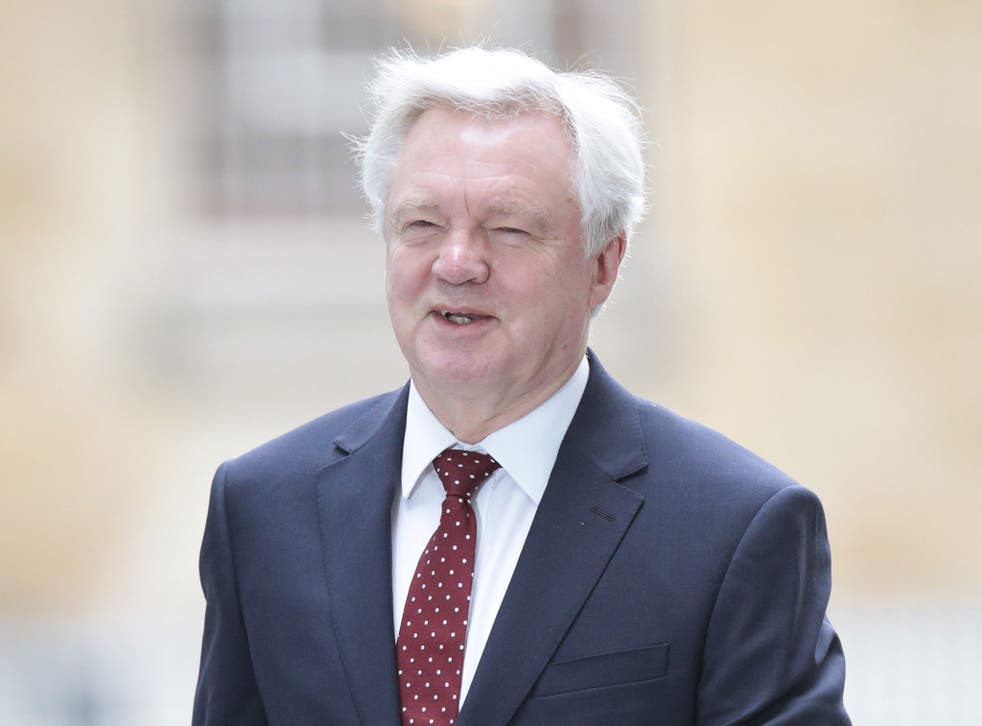 If Northern Ireland opts for reunification it would have the ability to join the European Union as part of the Republic after Brexit, a leaked ministerial letter has indicated.
Unlike Scotland, which has been told it could be forced to join a queue for membership of the bloc if the country votes for independence, the province would not have to reapply for EU membership, as the Republic is already one of the existing member states.
According to The Times in a leaked letter to an SDLP MP, David Davis, the Brexit Secretary, wrote: "If a majority of the people of Northern Ireland were ever to vote to become part of a united Ireland the UK Government will honour its commitment to enable that to happen."
Northern Ireland: Parties have a 'few short weeks' to strike power sharing deal
He added: "In that event, Northern Ireland would be in a position of becoming part of an existing EU member state, rather than seeking to join the EU as a new independent state."
If polls show support for a reunification referendum then the Good Friday Agreement stipulates the UK Government is legally obliged to offer one.
It comes after the power sharing agreement at Stormont collapsed on Monday with James Brokenshire, the Northern Ireland Secretary, saying it was "extremely disappointing".
But he said there was no appetite for another round of devolved assembly elections, adding there was still a narrow wind of "a short few weeks" in which a government could be formed. In the meantime, the province's civil servants are preparing to take over the budget and allocation of resources to public services.
"We are rapidly approaching the point at which Northern Ireland will not have an agreed budget," he added. "This is not sustainable".
Brexit Concerns

Show all 26
Under the rule of power sharing if the deadlock is not broken and new elections results are inconclusive the UK Government would be expected to take Northern Ireland back under direct rule. But this move would likely require emergency legislation at Westminster and looks unlikely at this stage at least.
Mr Brokenshire is expected to make a further statement in the Commons on Tuesday, outlining details of how the UK Government intends to foster an agreement to save power sharing at Stormont.
Register for free to continue reading
Registration is a free and easy way to support our truly independent journalism
By registering, you will also enjoy limited access to Premium articles, exclusive newsletters, commenting, and virtual events with our leading journalists
Already have an account? sign in
Register for free to continue reading
Registration is a free and easy way to support our truly independent journalism
By registering, you will also enjoy limited access to Premium articles, exclusive newsletters, commenting, and virtual events with our leading journalists
Already have an account? sign in
Join our new commenting forum
Join thought-provoking conversations, follow other Independent readers and see their replies