British demands to strip EU judges of power over Northern Ireland 'not on table' in talks
EU hints discussions will not include European Court of Justice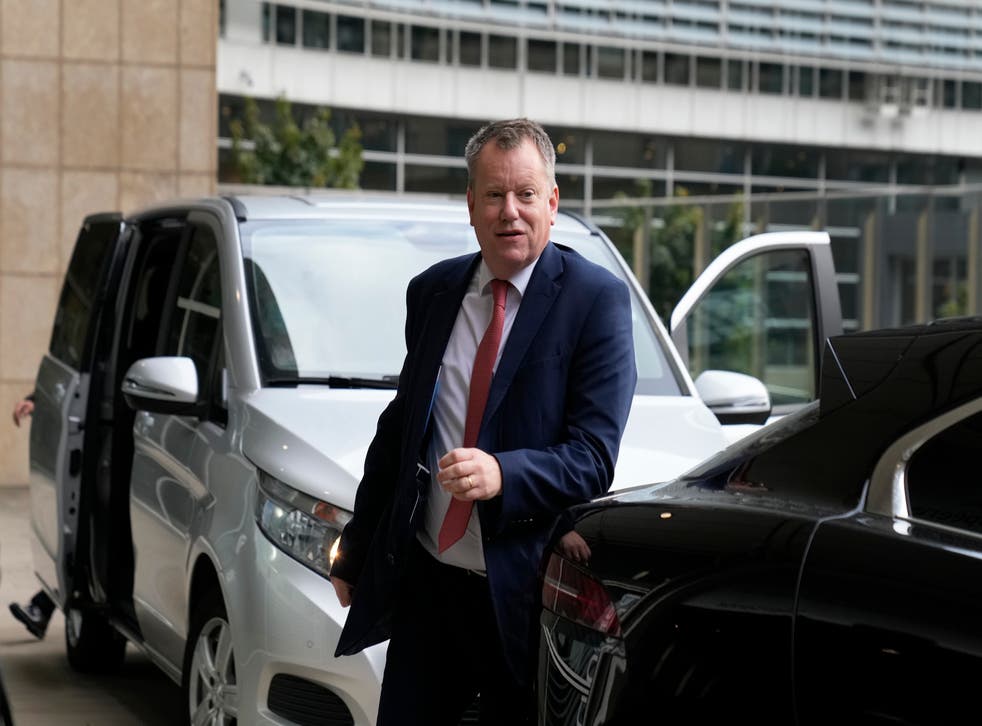 British demands to strip EU judges of power over Northern Ireland are not on the table in Brexit talks, Brussels has indicated.
The UK wants to overhaul the treaty protocol governing the territory after Brexit and chief among UK demands is to end the role of the European Court of Justice (ECJ).
But asked whether the role of the ECJ would be included in talks a spokesperson for the European Commission told reporters in Brussels: "We are following up on the package that we have proposed on October 13 - it is a far-reaching package."
The package of proposals unveiled by EU Brexit chief Maros Sefcovic last Wednesday would dramatically reduce the number of checks on goods travelling across the Irish Sea and reduce the amount of new paperwork business have to fill in.
But the list of changes offered by Brussels did not include any changes to to the role of the ECJ.
The UK welcomed the EU's engagement on the protocol, however, and agreed to kick off talks with a meeting between Mr Sefcovic and Brexit minister Lord Frost in Brussels on Friday.
In a statement released on Monday Mr Sefcovic welcomed developments last week that saw "both sides [agree] to engage intensively and constructively at both expert and political level".
The statement added: "The EU seeks to focus on the areas that matter most to Northern Irish people and businesses, and where we can find common ground.
UK news in pictures

Show all 50
"Swift joint solutions would bring the stability, certainty and predictability that Northern Ireland deserves, ultimately protecting the Good Friday Agreement in all its dimensions."
The EU says the European Court of Justice must have a role in the Northern Ireland agreement as it involves keeping the territory in the UK's single market and customs union.
The bloc does not want any body other than the ECJ interpreting EU law, as judgements set permanent precedents for other countries around the EU.
It had however been reported that the Commission might be open to some kind of compromise on governance that sees the ECJ only brought in as a last resort for questions of union law. Most disputes would be handled by an independent arbitration panel. The Commission has denied any knowledge of these proposals but also not rejected them outright.
Register for free to continue reading
Registration is a free and easy way to support our truly independent journalism
By registering, you will also enjoy limited access to Premium articles, exclusive newsletters, commenting, and virtual events with our leading journalists
Already have an account? sign in
Join our new commenting forum
Join thought-provoking conversations, follow other Independent readers and see their replies