Brexit: Boris Johnson's protocol diverts Northern Irish trade from Britain to Republic
Exports from British mainland to Ireland flatline following EU withdrawal
Andrew Woodcock
Political Editor
Wednesday 17 November 2021 14:49 Comments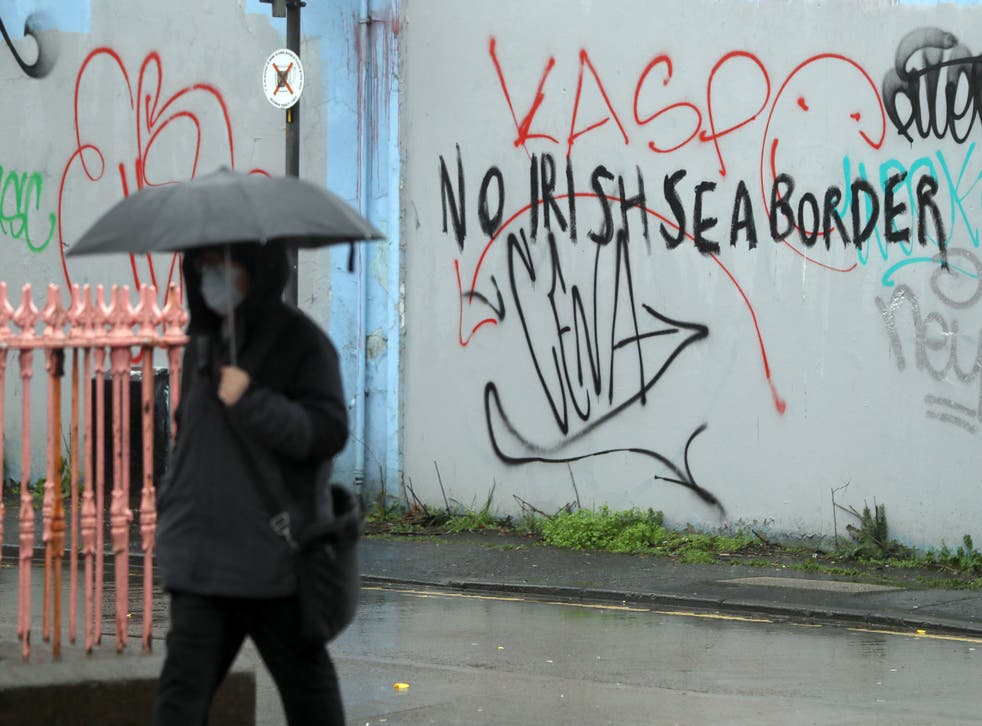 Trade between Northern Ireland and the Republic has rocketed while exports from mainland Britain to the South have flatlined since Boris Johnson's Brexit deal, new statistics show today.
The figures appear to vindicate warnings from anti-Brexit campaigners about the damaging impact on commerce between Northern Ireland and Great Britain of the prime minister's decision to erect a cumbersome customs border in the Irish Sea.
But they also bolster Brexit minister David Frost's claim that the Northern Ireland Protocol has led to a "diversion of trade" of the kind which would allow the UK to invoke Article 16 to suspend the operation of the agreement.
Figures released by Dublin's Central Statistics Office show that trade from Northern Ireland to the Republic of Ireland increased by a massive 60 per cent and from South to North by 48 per cent in the first nine months after the Brexit deal came into effect on 1 January 2021, compared to the same period last year.
According to the CSO, Northern Irish exports to the Republic in the first three quarters of 2021 increased by €1,061m (£897m) to €2,822m (£2,385m), compared to the previous year.
UK news in pictures

Show all 50
Trade in the other direction rose by €835m (£706m) to €2,577m (£2,178m).
Some of the increase in business will undoubtedly be due to relaxation of Covid-19 restrictions over the period.
But exports from Ireland to mainland Britain increased by a significantly smaller 36 per cent and British exports to the Republic by just 2 per cent over the same period, adding weight to arguments that the dramatic rise in North-South trade is at least partially due to the impact of the Protocol.
The imbalance in growth in British-Irish trade reflects the fact that the UK has not yet imposed new Brexit checks on imports from the EU, while they have been enforced in the other direction since January.
Lord Frost told BBC Radio Ulster on Wednesday that trade links between the region and Great Britain were being "worn away" by the protocol which he negotiated and Mr Johnson agreed.
"I think in aggregate, the trade links with Great Britain and Northern Ireland are about three times as big as those with Ireland and the single market," said the Brexit minister.
"So in aggregate those links in Great Britain are incredibly important. So it's those [links] that are being sort of worn away by the way the protocol is working, and that's why it's so important to deal with them."
Register for free to continue reading
Registration is a free and easy way to support our truly independent journalism
By registering, you will also enjoy limited access to Premium articles, exclusive newsletters, commenting, and virtual events with our leading journalists
Already have an account? sign in
Join our new commenting forum
Join thought-provoking conversations, follow other Independent readers and see their replies