Brexit: Philip Hammond promises to spend billions to make up for lost EU money after growing pressure
Chancellor performs U-turn after protests that poorer regions would lose vital regeneration funding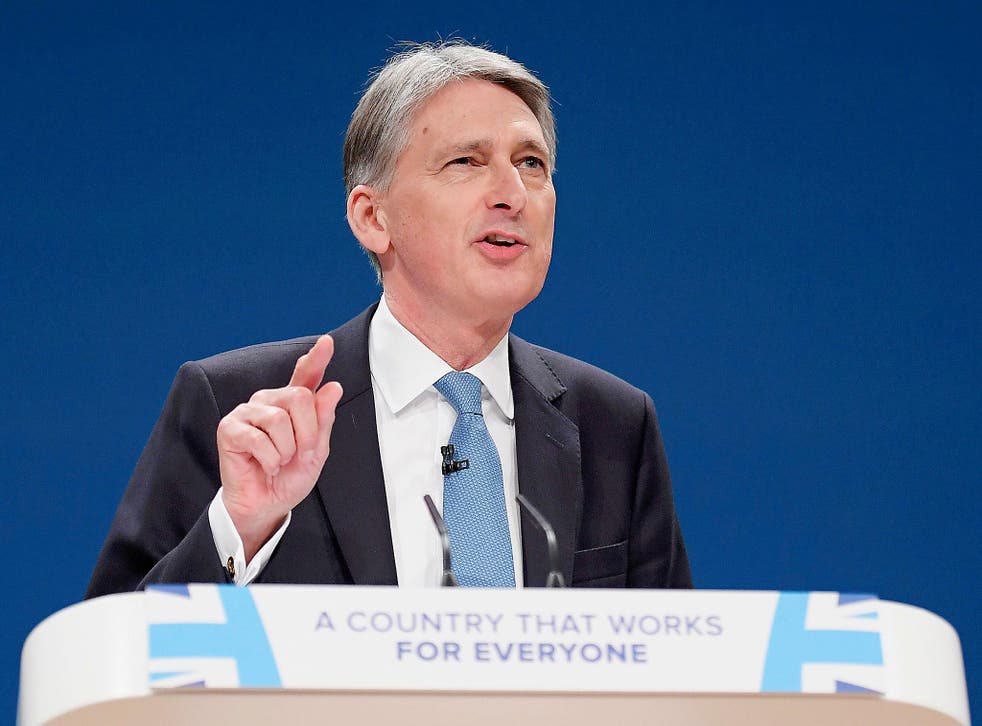 Chancellor Philip Hammond today bowed to growing pressure by promising to guarantee billions of pounds for regeneration projects at risk because of Brexit.
Local councils and business leaders had protested that Brussels cash for vital schemes to boost transport, broadband, the environment and small firms was all in jeopardy.
The danger flowed from Mr Hammond's announcement, in August, that only projects which have been signed off by next month's Autumn Statement would have their funding protected.
Greater Manchester quickly pointed out that would leave projects worth more than £150m facing the axe, because they were not yet under contract - part of 90% of EU funding not yet delivered.
And Labour, which demanded a U-turn at its conference last week, said around £4 billion from the EU was not due to come through until 2019 and 2020.
Critics also pointed out that, before the EU referendum, Boris Johnson and other pro-Brexit Conservatives had promised that all cash for regional funds would continue if the UK voted to leave.
Mr Hammond gave way during his Birmingham conference speech, saying he wanted to give "additional certainty" to British businesses and public bodies.
He said: "I've already guaranteed the funding for projects signed prior to this year's Autumn Statement.
"Today, I can go further. The Treasury will offer a guarantee to bidders whose projects meet UK priorities and value for money criteria that, if they secure multi-year EU funding before we exit, we will guarantee those payments after Britain has left the EU."
However, the caveats – that schemes must "meet UK priorities and value for money" – appeared to give the Treasury plenty of wriggle room not to guarantee all funding.
It also leaves open the question of development funding for Britain's poorest regions after EU withdrawal becomes a reality.
A total of £8.9 billion was promised in so-called EU 'Structural Funds' for the six years between 2014 and 2020, but only some of it has been delivered so far.
The biggest winners were due to be the Welsh Valleys (£1.64 billion), Scotland (£733 million), Cornwall (£484 million), the North East (£440 million), Greater Manchester (£339 million) and West Yorkshire (£319 million).
The money is particularly vital because almost all direct economic development funding from Whitehall has been scrapped since 2010 – including the winding up of the Regional Growth Fund.
During the speech, Mr Hammond also set out his determination to "attract the brightest and best to work here in our high-tech industries".
The Chancellor said Britain had a "once-in-a-generation opportunity" to be a leader in technologies that "sounded like science fiction just a few years ago"
He told the conference: "Where we see that there are Government interventions that work, we should make them.
"So, today, I can announce a further £220 million of support to tech innovation - £100 million to extend the biomedical catalyst fund to stimulate the transformation of revolutionary science into deliverable healthcare interventions.
"And a further £120 million to nurture the tech transfer offices that put universities and entrepreneurs together to get the science from the lab into the factory.
"A Conservative Government – investing in Britain's future."
Join our new commenting forum
Join thought-provoking conversations, follow other Independent readers and see their replies