Brexit: Police to lose powers to arrest criminals wanted by EU countries without court warrant after no-deal
British officers do not have immediate powers of arrest under an Interpol system that could replace the EU database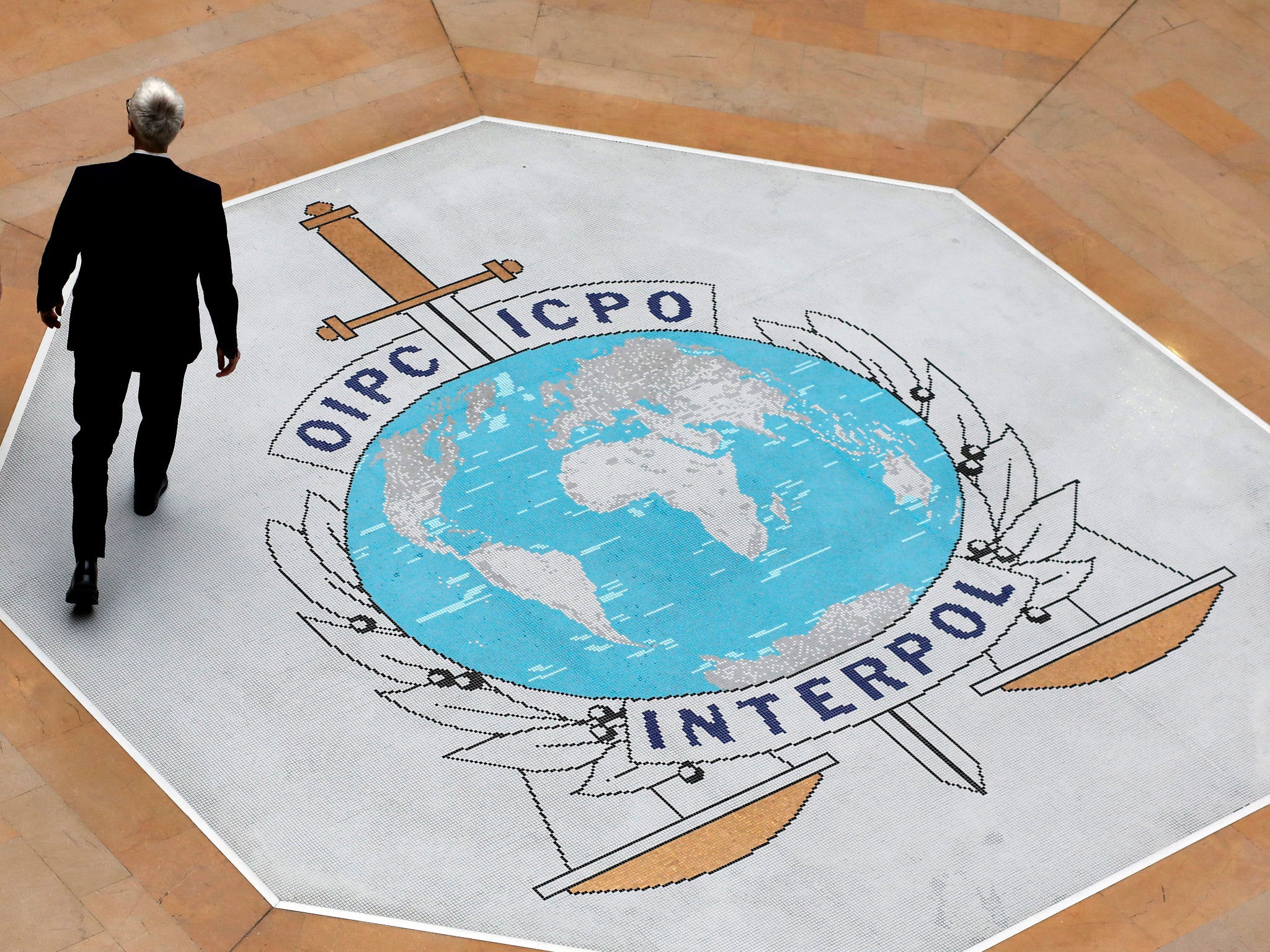 Police officers will not be able to arrest internationally wanted murderers, rapists and criminals on sight after a no-deal Brexit because the government has failed to bring in the necessary law.
If Britain crashes out of the EU on 31 October, law enforcement agencies will lose access to a major European database and fall back on an alternative Interpol system.
But parliament's Home Affairs Committee was told that not all EU member states upload "red notices" on wanted suspects to the I-24/7 database, and the alerts do not give British police immediate powers of arrest.
Deputy assistant commissioner Richard Martin, the national police lead for Brexit, said officers would have to apply to magistrates courts for a warrant to detain suspects wanted by EU countries.
"I don't want an officer being put in a really tricky position, where they've got someone wanted for a serious offence in front of them and they can't do anything," he told MPs on Wednesday. "We have been trying to close that gap."
Brexit billboards: Campaigners remind MPs of past promises
Show all 15
Mr Martin, who heads the new International Crime Coordination Centre, said the issue was one of the "biggest challenges" for UK law enforcement bodies trying to mitigate the impact of Brexit.
He said police leaders had been in discussions with the Home Office about introducing a power of arrest for Interpol red notices from EU member states.
"Legislation is being drafted by the Home Office at the moment," Mr Martin said. "My understanding is it won't be in before 31 October but they're hoping to get it into the next session [of parliament]."
He added: "Since March we've upped the gear with the Home Office to try to get this through."
Yvette Cooper, the chair of the Home Affairs Committee, said the potential law was first raised in spring and questioned why it was not ready in time for Brexit.
"We've previously been told that there is a significant reduction in security and policing capability in the event of no deal," she added.
"Does this make it more difficult to stop criminals from overseas?"
Mr Martin answered: "Yes."
A no-deal Brexit would see the UK lose access to the Europe-wide Schengen Information System (SIS II), which police currently search automatically and checked 603 million times last year.
The committee heard they would go from having up to 79 million pieces of information on criminals, terrorists and missing people at their fingertips to "hundreds of thousands" if SIS II were replaced by I-24/7.
EU says Boris Johnson's government has 'shown us no concrete proposals' in Brexit talks
Steve Rodhouse, the National Crime Agency director general for operations, said British officials had been engaging with counterparts across the EU encouraging them to upload and monitor Interpol alerts.
"The caveat of all this is a lot of our functionality does depend on EU member states using the I-24/7 system," he told the committee.
"For some that is already business as usual, for some it will require some additionality – we have been encouraged by the response [but] we will have to see how effective it is."
Work was being carried out to replicate some SIS II information on the Interpol system but it would not have the same reach, Mr Rodhouse said, adding: "It is fair to say, these alternative arrangements are not like-for-like powers and there are some areas where our capability will not be what it currently is."
A Home Office spokesperson said: "The UK will be leaving the EU on 31 October, come what may, and we are confident that we will continue to be one of the safest countries in the world.
"We will be ready to transition our cooperation to alternative, non-EU arrangements if necessary, such as Interpol and bilateral channels. These are largely tried and tested mechanisms that we already use for cooperating with many non-EU countries.
"A strong security relationship between the UK and the EU in the future is in everyone's interest."

Later on Wednesday, Sajid Javid announced new funding for police forces across England and Wales to recruit the 20,000 new officers promised by the prime minister.
The chancellor promised £750m for the first year of the uplift, with £45m to be spent by the end of 2019 to get the first 2,000 officers in place.
"We've seen too many horrifying stabbings on Britain's streets, so with our frontline officers reporting that they are overstretched it's clearly time to act and do more," he said.
Police leaders have raised doubts over whether there will be enough suitable candidates or sufficient training capacity to hit the target in three years.
Analysis by The Independent suggests that more than 46,000 will have to be hired to meet the target and replace departing officers, and more than half of police forces are failing to meet recruitment targets.
Even if achieved, the uplift would still fall short of the 21,000 officers lost since 2010 – and there are no plans to reverse the separate decline of 15,000 police staff.
John Apter, chair of the Police Federation of England and Wales, said: "What must be ensured is that this initial momentum is maintained, and the full 20,000 uplift of extra officers is achieved. These must be genuine extra officers. And now we need to see more detail of how and when all of this will be achieved."
The sharp reduction in funding for police and the wider criminal justice system has been linked to rising violence and plummeting prosecution rates.
"Today we invest more in our criminal justice system to manage that increasing demand, with a 5 per cent real-terms increase in the resource budget for the Ministry of Justice and an increase in their capital budget to £620m next year, and an extra £80m for the Crown Prosecution Service," Mr Javid said.
"Taken together today's spending round will dramatically improve the functioning of the criminal justice system, with more prosecutors, a reformed probation system, better security in prisons and funding to begin delivery of 10,000 new prison places."
He also announced a formal review of tackling serious and organised crime, and £30m to tackle online child exploitation.
The Bar Council said the announcements were "drops in the ocean in budgetary terms and will only go so far in restoring a justice system which is falling apart at the seams".
National Police Chiefs' Council chair Martin Hewitt said extra officers would help reduce crime and ease pressure on officers, adding: "Additional funding announced for the wider criminal justice system is also very welcome as it will help to improve criminal justice outcomes and hold criminals to account.
Join our commenting forum
Join thought-provoking conversations, follow other Independent readers and see their replies