Brexit poll shows rising number of people regret UK decision to leave EU
Senior Labour figures jump on findings as sign of growing concern at Theresa May's Brexit approach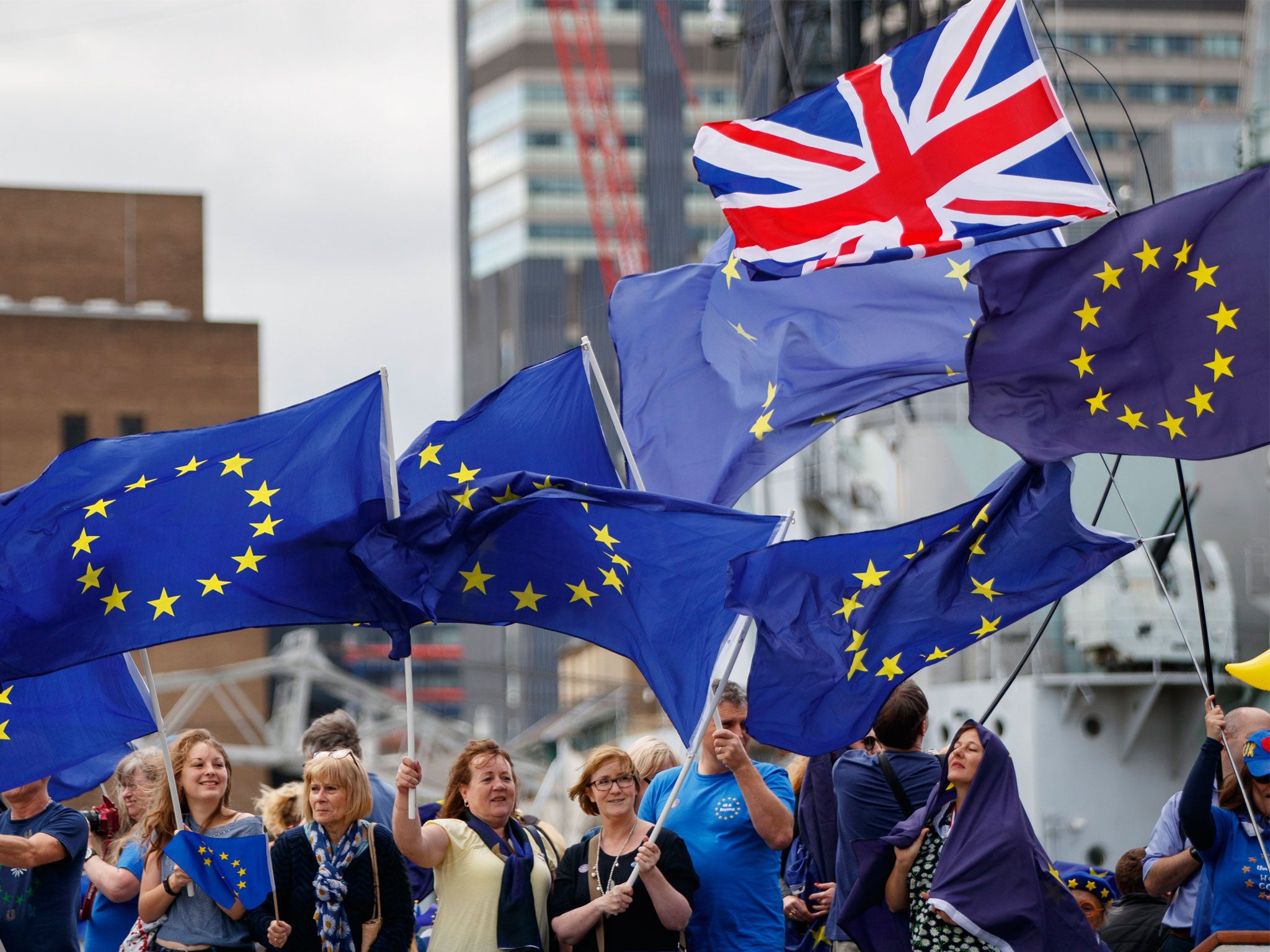 An increasing number of people believe voting to leave the European Union was a bad idea, according to a new poll.
It shows the highest proportion of people regretting the result since the referendum in June 2016, with 47 per cent of respondents saying it was wrong for the UK to vote Leave compared with 42 per cent who believe it was the right decision.
The YouGov poll has been seized on by a number of Labour MPs who claim it suggests public opinion is turning against Brexit. The survey found almost two-thirds of the public think Brexit negotiations are going badly, compared with just over a third in March this year.
Labour MPs David Lammy, Chuka Umunna and Steve Reed, highlighted the poll's findings on Twitter, with Mr Reed tweeting that it was "another sign public opinion is turning against Brexit now the reality of how damaging it is becomes clearer".
The survey for The Times indicated the level of regret felt among Leave voters, with 7 per cent saying they made the wrong decision and 7 per cent saying they don't know if they made the right decision, although 86 per cent said they made the right choice.
The biggest gap was found to be among female voters with 49 per cent of women saying the decision to leave was wrong, compared with only 40 per cent who thought it was right.
The findings come days after Theresa May refused to say whether she would vote for Brexit if another referendum was held immediately, telling listeners of an LBC radio phone-in on Thursday that she would have to "weigh up the evidence".
The fifth round of Brexit talks ended this week with the European Commission's chief negotiator, Michel Barnier, saying they had reached a "disturbing deadlock" over the issue of post-Brexit payments.
In a speech on Saturday Jeremy Corbyn is due to warn that Theresa May is "failing Britain" in the Brexit negotiations.
In his address to the Co-operative Party conference the Leader of the Opposition will claim the pro-Brexit wing of the Conservative Party is intentionally looking for a no-deal outcome to negotiations in order to create a "deregulated tax haven".
Join our commenting forum
Join thought-provoking conversations, follow other Independent readers and see their replies