Brexit: Over two thirds of UK public do not feel represented by political parties, report says
Hope Not Hate campaign group suggests 'citizens' assemblies' could solve deadlock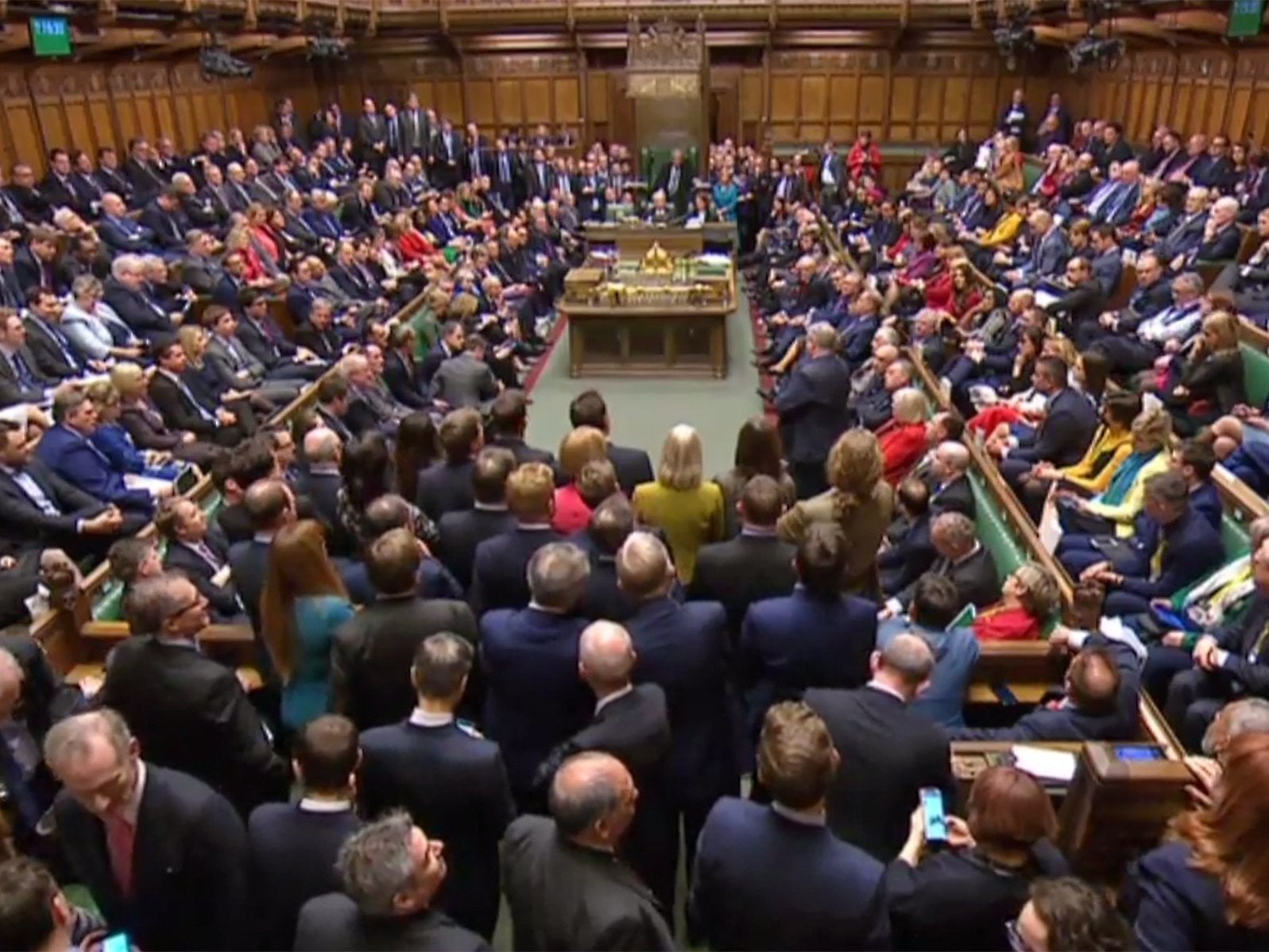 More than two thirds of the British public feel they are not represented by the main political parties, according to a new report on the divisions caused by Brexit.
Research by campaign group Hope Not Hate found that the disconnect had increased from 60 per cent to 67 per cent over the last six months as Theresa May negotiated the European Union withdrawal agreement.
The poll of nearly 33,000 people and results from focus groups also revealed that many felt they were being left in the dark or were "overwhelmingly bored" by the process.
It has also seen an increase in the proportion of the public feeling pessimistic about the future – with very few believing that Brexit will address the frustrations and inequalities that lay behind the vote to leave the EU in 2016.
More people also believe that Brexit is feeding prejudice and division and taking the UK "backwards", up from 57 per cent in July 2018 to 62 per cent last month.
Brexit deal vote: Opposing groups of protesters gather by parliament
Show all 20
Just 20 per cent of people said they could trust the government to deliver a "good Brexit". Almost as many Leavers (66 per cent) as Remainers (75 per cent) said they do not trust the government to deliver a Brexit that works for them.
None of the options being considered by parliament have consensus support across the UK, according to the report, and 42 per cent of people think that it would be sensible to delay leaving the EU by a few months so we can agree a better deal with the EU or hold a Final Say vote.
Hope Not Hate suggested the deadlock could be broken by holding "citizens' assemblies", which have been used successfully in Ireland and Iceland.
They are made up of a randomly chosen representative group of up to 1,500 people and hear evidence and argument on a subject before making recommendations to their political representatives.
Support free-thinking journalism and attend Independent events
Citizens' assemblies are "a less polarising choice" the report states, with 39 per cent of people, including both Leave and Remain supporters, saying they would back this process given the political deadlock.
Hope Not Hate's chief executive Nick Lowles said: "A new approach is needed to avoid a lasting, damaging, split in the country. Open divisions have emerged thanks in part to the government's handling of the situation, and there is now a huge distrust in politicians, and politics, which could be very dangerous. Meanwhile, a small but organised far right is busy behind the scenes trying to weaponise Brexit divisions.
"Rather than cobbling together a deal that can scrape through parliament but will not solve the country's problems, we need a pause, a new process and an approach that can start to heal the divisions through consensus building and dialogue. By holding citizens assemblies, we can bring people into the conversation, and do what should have been done immediately after the referendum: try to reach a consensus about what kind of country we want."
The report also claims that that the terminology of Brexit – including "customs union", "regulatory alignment" and "Norway plus" – have led most people to "tune out".
"People are overwhelmingly bored of Brexit," it says. "But people are not choosing to switch off from the process. They know this is important. People feel bombarded with information which does not make sense, but also frustrated that had things have not been explained to them in a way that was accessible or that resonates."
Join our commenting forum
Join thought-provoking conversations, follow other Independent readers and see their replies