Brexit: Second referendum would be 'extremely unhelpful' says Labour frontbencher
Speaking to The Independent, Debbie Abrahams also said it was a 'shame' Tom Watson appeared to leave the option on the table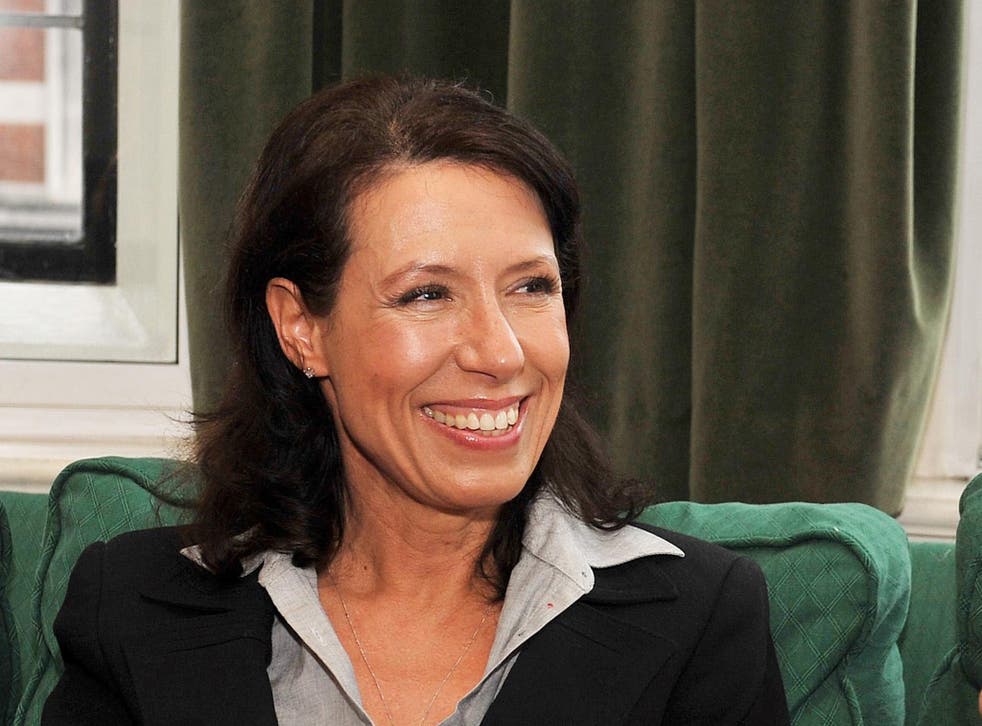 A Labour shadow Cabinet minister has said a another EU referendum would be "extremely unhelpful" adding that it was a "shame" the party's deputy leader appeared to leave the option on the table.
Speaking to The Independent Debbie Abrahams, the shadow Work and Pensions Secretary, also said she would relish another general election in 2018, adding: "I'd love there to be an election in 12 months."
Her comments came after Tom Watson said the party "shouldn't rule anything out" when asked about a second referendum at the end of 2017. On the same day Diane Abbott, the shadow Home Secretary, said the party has "never supported it and we don't support it now".
Pressed on the mixed messages on a second referendum, Ms Abrahams replied: "I think it'll be extremely unhelpful. It's a shame that was said really. It was a shame that Tom said that in the way he did. And we all slip up. But we need to be absolutely clear about that."
Responding to a recent poll that found 55 per cent of students believed Labour's policy is to remain in the European Union, Ms Abrahams, the MP for Oldham East and Saddleworth, added the party needs "to do better at explaining what our position is" and "that means via mainstream media and social media and many other opportunities that help that process".
She said: "Students I wouldn't think are up on Sunday morning listening to Keir [Starmer] on Marr when he goes on. I know Keir is working so hard, as we all need to do about making sure people understand our message."
Last week the Mr Starmer, the shadow Brexit Secretary, appeared to harden the party's stance against another vote, telling his colleagues in the Parliamentary Labour Party to stop "looking back in grief" and thinking of ways to "rub out" the Leave vote.
He said there would be a "number of obvious difficulties" with a second referendum, adding: "I don't think we're going to know what 'out' looks like at 2021 at the earliest."
UK news in pictures

Show all 50
And Jeremy Corbyn has repeatedly dismissed calls for a second vote on EU membership, insisting it is not the policy of the Labour Party to take the issue to the public once more.
But Ms Abrahams is now concentrating on building Labour's vision for welfare should the party enter government, hitting out at the Conservatives for having "no vision about what social security is".
Asked whether she thought there would be a fresh election in the coming year, she replied: "I'd love there to be an election in 12 months. I said last year that is quite possible that they get to such a position – if she goes and a successor comes in then they see this as the best time in the next few years for them to go.
"I think it's more likely her successor will call the election, seeing it as the best opportunity they have and to have all the sympathy about taking over in difficult times. You then need to think of the circumstances in which she could go."
Since becoming the shadow Work and Pensions Secretary during the tumultuous summer of 2016, Ms Abrahams has also had to deal with three Work and Pensions Secretaries. Esther McVey, a former minister in the department, has now been handed the brief by the Prime Minister.
"I'm not going to get personal," Ms Abrahams said. "There were shambolic episodes in the department which coincided with her tenure but also the tenure of her boss.
"They are rudderless. After IDS [Iain Duncan Smith] departed they have felt I believe compelled to carry on with his reforms because otherwise it's admitting total failure. They don't know what do with them and as we predicted the impact of many aspects of the reforms have been devastating. I feel really concerned for people's wellbeing."
Register for free to continue reading
Registration is a free and easy way to support our truly independent journalism
By registering, you will also enjoy limited access to Premium articles, exclusive newsletters, commenting, and virtual events with our leading journalists
Already have an account? sign in
Register for free to continue reading
Registration is a free and easy way to support our truly independent journalism
By registering, you will also enjoy limited access to Premium articles, exclusive newsletters, commenting, and virtual events with our leading journalists
Already have an account? sign in
Join our new commenting forum
Join thought-provoking conversations, follow other Independent readers and see their replies