David Lammy gives passionate speech at Put it to the People march
Brexit vote: Corbyn to order Labour MPs to back second referendum
Motion tabled in name of former foreign secretary Dame Margaret Beckett would require a public vote before any deal with the EU
Labour will order its MPs to vote in a favour of a "confirmatory" Brexit referendum on any deal reached with the European Union.
The significant move comes as MPs gear up to vote on a series of "indicative" proposals, aimed at breaking the deadlock in Westminster over Britain's exit from the EU.
If selected by the Commons speaker, the motion tabled in the name of the former foreign secretary Dame Margaret Beckett, would required a public vote before any deal with the bloc was ratified.
Jeremy Corbyn's decision to order his MPs to vote for the motion, however, risks resignations from Labour's frontbench from critics of a second referendum.
The leader's move also followed confusion over the party's Brexit policy, after the shadow international trade secretary Barry Gardiner warned Labour would difficulty backing the plan as it was "not a Remain party".
The frontbencher said that supporting the Beckett motion would imply Labour did not accept the result of the 2016 EU referendum.
He said its wording meant that voters could be faced with a choice between accepting Theresa May's deal – which Labour opposes – or the UK staying in the EU.
Britain Before Brexit: East Midlands

Show all 12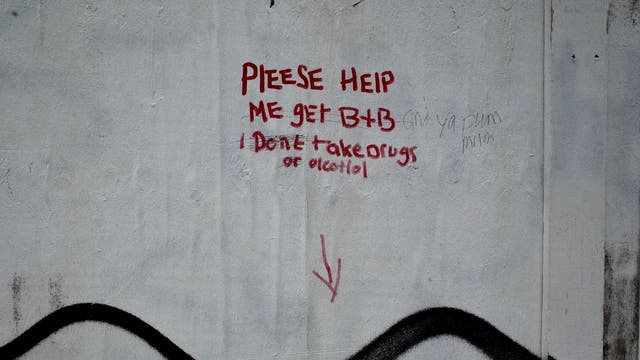 "It would be saying we could accept what we have always said is a very bad deal. Therefore it looks as if the attempt to have a public vote on it is simply a way of trying to Remain because nobody likes this deal," he told the BBC Radio 4 Today programme.
The comments triggered an angry reaction from some Labour MPs, and Tom Watson, the deputy Labour leader, said he supported the amendment first devised by Peter Kyle and Phil Wilson.
On the order paper, the plan states: "This House will not allow in this parliament the implementation and ratification of any withdrawal agreement and any framework for the future relationship unless and until they have been approved by the people of the UK in a confirmatory public vote."
Labour confirmed it would likely whip heavily for four of the options on offer including its own proposals, two supporting a customs union and the one calling for a public vote.
But Mr Corbyn's spokesman later made clear that as far as the party is concerned, the motion could only really result in a referendum on a no-deal Brexit or on Ms May's "damaging Tory" deal.
He indicated that a Brexit struck by a Labour government would not be bound by the party's support for a second referendum now.
The party will also "encourage" support on Wednesday for Nick Boles MP's Common Market 2.0 plan, involving a customs union and single market membership, meaning the MPs will be urged to vote but will not be under strict orders to do so.
During prime minister's questions on Wednesday, the Labour leader claimed the "country is on hold while the government is in complete paralysis".
He added: "The vital issues facing our country from the devastation of public services to homelessness or knife crime have been neglected."
Join our new commenting forum
Join thought-provoking conversations, follow other Independent readers and see their replies