Brexit: Campaigners take Government to court for refusing to release secret studies on impact of Brexit
Good Law Project is crowdfunding £56,000 to launch legal challenge in the hope a judge will order their release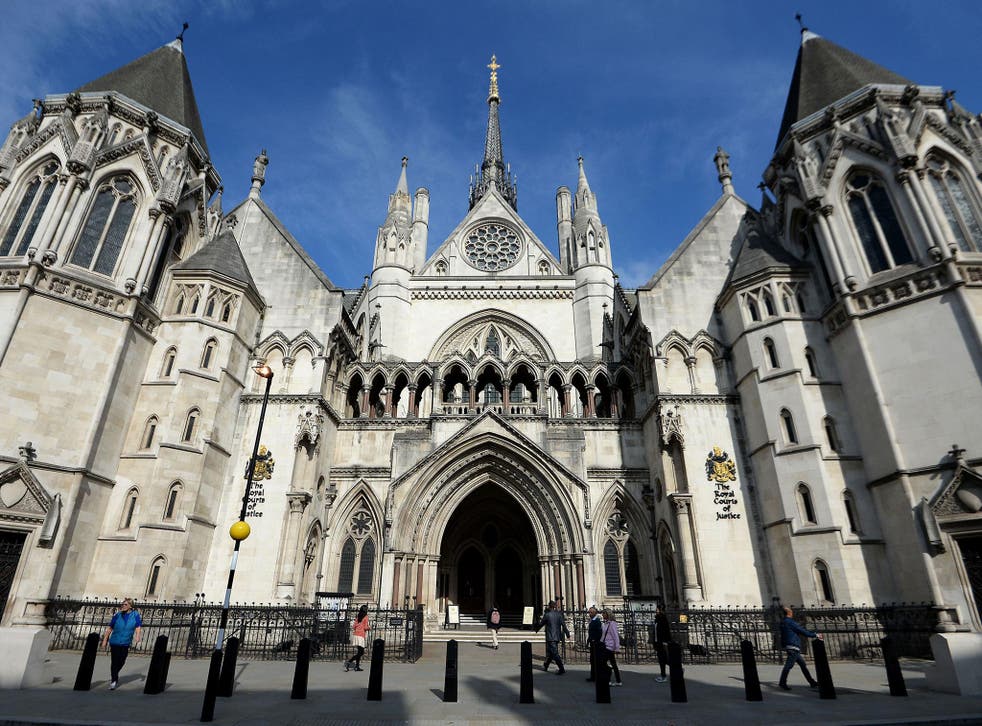 Brexit campaigners are taking the government to court over its refusal to release secret studies it has conducted on the impact of Brexit on Britain's economy.
Ministers have confirmed the existence of more than 50 intensive analyses, but are keeping them under Whitehall lock-and-key – apparently for fear they could embarrass the Government.
Ministers say releasing the studies would "would undermine the Government's ability to negotiate the best deal for Britain," but the Good Law Project is crowdfunding £56,000 to launch a legal challenge in the hope a judge will order their release.
The Government, which says it will publish a list of topics covered (but not the studies themselves), has already refused a series of freedom of information requests to release the studies, on the grounds that they relate to Britain's dealings with other countries.
After just hours online on Friday morning, the project had already raised over half of its total, with £30,000 pledged from over 1,000 separate individuals.
The group has already written a letter to the Department for Leaving the EU, and the Treasury: the first formal step in the judicial review process. If no action is taken, then they will seek permission from a court.
Anti-Brexit campaigners have launched a number of court actions to try and frustrate or open up the process of leaving the EU, the most significant of which saw the Government forced to give MPs a vote on triggering Article 50.
"We believe we have a right to know what the Government thinks are the economic consequences of leaving the EU. Political elites should not restrict information and deliberately leave us in the dark about the future of our own country. For Brexit to be justified as an expression of democratic will that democratic will must be informed," the campaigners say.
"We cannot have a real public debate about the terms of our withdrawal from the EU without knowing the full facts. And it's absolutely essential that MPs have access to these studies to enable them to properly scrutinise government actions and proposals."
Supreme Court Brexit Challenge

Show all 13
Previously commenting on the studies, Brexit minister Robin Walker had said: "The Department for Exiting the European Union, working with officials across Government, continues to undertake a wide range of analysis to support our negotiations.
"Our work covers the breadth of the UK economy, and we are looking in detail at more than 50 sectors as well as areas of cross-cutting regulation. Parliament has agreed that we will not publish anything that would undermine the Government's ability to negotiate the best deal for Britain.
"Now that the Prime Minister has initiated the Article 50 process and negotiations have begun in earnest, I can confirm that we will shortly be publishing the list of sectors we have been examining – though this of course does not mean that we have changed our position on revealing information which may harm our negotiating position."
Register for free to continue reading
Registration is a free and easy way to support our truly independent journalism
By registering, you will also enjoy limited access to Premium articles, exclusive newsletters, commenting, and virtual events with our leading journalists
Already have an account? sign in
Register for free to continue reading
Registration is a free and easy way to support our truly independent journalism
By registering, you will also enjoy limited access to Premium articles, exclusive newsletters, commenting, and virtual events with our leading journalists
Already have an account? sign in
Join our new commenting forum
Join thought-provoking conversations, follow other Independent readers and see their replies