Brexit bureaucracy stopping shellfish imports to EU is 'devastating blow' for industry, government admits
Exporter forced to shut down after 60 years accuses government of not being straight over Brexit drawbacks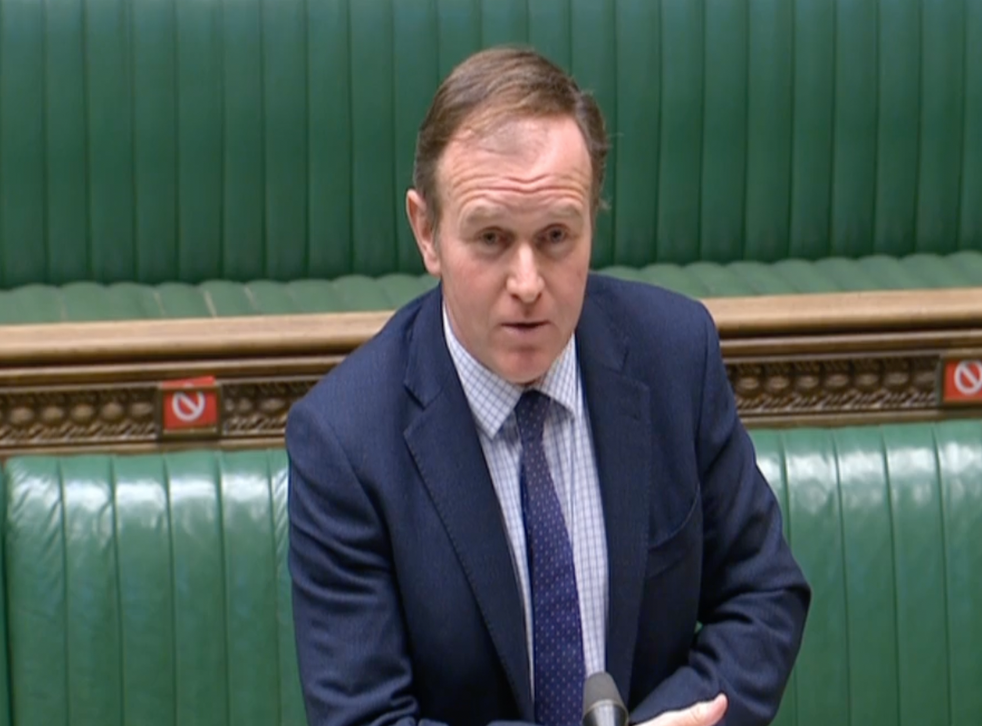 An EU ban on British shellfish imports because of new Brexit bureaucracy is a "devastating blow" for the industry, the government has admitted.
Speaking on Monday afternoon, the environment secretary, George Eustice, said the government had been forced to advise traders that consignments would likely be rejected at EU ports.
The minister said it was "in the EU's interest to restore this trade" so its businesses could buy British shellfish, but Brussels has said the rules have existed for decades and are not about to change.
Since the Brexit transition period ended on 31 December, mussels, clams, cockles, scallops and oysters from most UK waters can only be exported if they are purified before departure and accompanied by an export health certificate.
But the UK industry is not set up to work in this way because it was not a requirement inside the single market.
The UK government said it believed that the EU would change its rules from April to lift the restrictions, but the EU has now said this is not the case.
The decision puts at risk the export future of UK shellfish catches, valued at £393m in 2019. UK shellfish exporters say they do not have enough purification tanks and that the process would in any case put the UK at a disadvantage because it takes time and customers prefer fresh fish.
Shellfish from the cleanest seas are exempt from the requirement, but most UK waters do not fall into that category and the shellfish need to be cleaned before export.
The shadow fishing minister, Stephanie Peacock, said the rule under which UK fishermen were facing a block on exports had "been in place for decades".
"A multimillion-pound industry has ground to a halt overnight; jobs and communities are at risk. Unless this situation is resolved, the UK shellfish industry will not survive," she said.
It comes as a Yorkshire lobster exporter with a 60-year history announced it is winding up its businesses because of the new Brexit red tape.
Sam Baron, who took over family business Baron Shellfish in Bridlington, East Yorkshire, from his father, accused the government of not being straight with the fishing industry about the disadvantages of its policies.
"All we have had is bullshit from the government, promises that haven't been kept. I am winding up the business while I still have enough to pay redundancy to my staff," he told The Guardian.
UK news in pictures

Show all 50
Mr Baron cited "extra costs and uncertainty" as well as "new paperwork".
Responding to an urgent question on shellfish exports in the Commons, Mr Eustice said: "We continue to believe that our interpretation of the law and the EU's original interpretation is correct, and that the trade should be able to continue for all relevant molluscs from April and that there is no reason for a gap at all for molluscs from aquaculture."
He added: "Bringing an end to this traditional and valuable trade is unacceptable and I recognise that this is a devastating blow to those business that are reliant on the trade.
"While we do not agree at all with the [European] Commission's interpretation of the law, we have had to advise traders that their consignments may very well not be accepted at EU ports for now. I am seeking urgent resolution to this problem."
Join our new commenting forum
Join thought-provoking conversations, follow other Independent readers and see their replies