Brexit: Lost access to single market in services could cost UK economy up to £36bn, new report concludes
Leaving the single market in services could lead to a loss of between 1.4 and 2 per cent of gross domestic product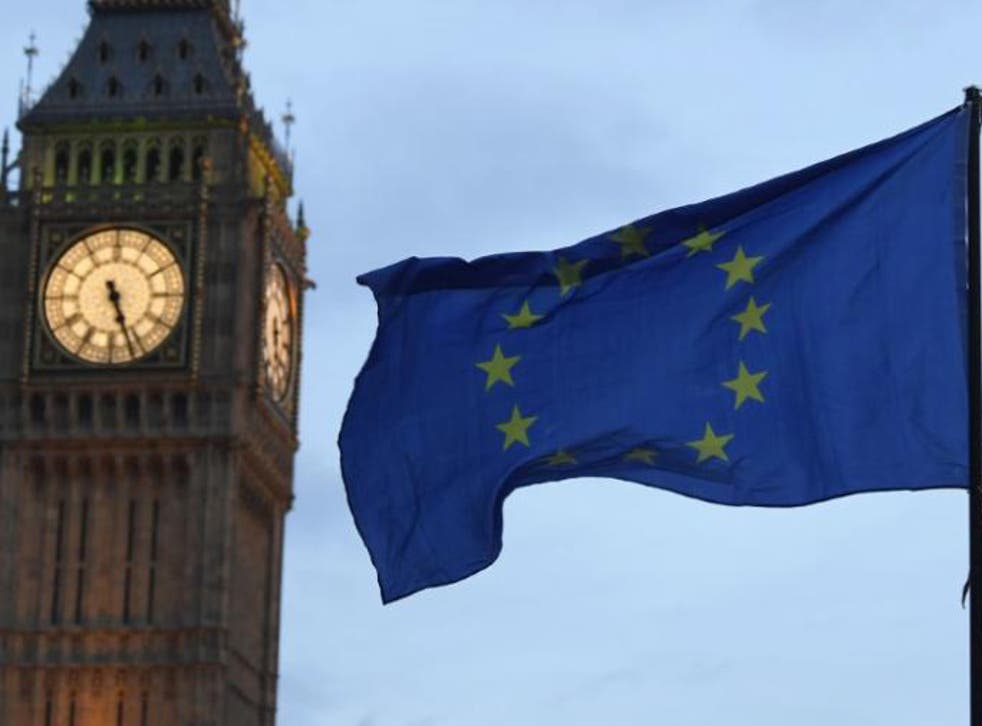 Losing access to the single market in services after Brexit could cost the British economy up to £36bn a year and have a particularly negative impact on financial services, telecoms and transport, a new report concludes.
The analysis, conducted by the Centre of Economic Business Research (CEBR) for the Open Britain organisation, which campaigns against a hard Brexit, outlines the potential impact of securing a trade deal with the bloc that covers goods but not services.
It claims that leaving the single market in services as Britain quits the European Union could lead to a loss of between 1.4 and 2 per cent of gross domestic product (GDP) – or £25bn to £36bn a year.
The CEBR report adds that the service sector where the single market has the biggest impact in absolute terms is financial services. "About a third of the losses from single market withdrawal result from lost businesses in financial services," it adds.
The report also elaborates on how restriction in the movement of labour – another of the EU's "four freedoms" – could result in restrictions to access to the single market in services.
It continues: "The free movement of services can also be seen to directly touch on immigration if people are coming to the UK to offer their services as self-employed individuals or if firms exercise their mobility rights while wanting to carry their workforce over. A regime that practically tries to draw a distinction between labour and services is likely to encounter difficulties in sometimes distinguishing between a service provider and an employee."
Responding to the report, the former deputy Prime Minister and Liberal Democrat leader, Nick Clegg, said it exposed the risk if Ms May fails to deliver on a pledge made by her Brexit Secretary "to deliver a trade deal with the exact same benefits as membership of the single market".
Mr Clegg continued: "Lost access to the single market could cost the UK economy between £25 and £36bn a year. Truly free trade is not just tariff-free; it reduces rules and red tape, something that is particularly important for services, which make up 80 per cent of our economy.
"Only being within the single market and customs union gives Britain full, unfettered trade access to all sectors in our biggest export market.
"Instead of pretending that we can have all the same benefits outside of the single market as in it, ministers must start dealing in reality rather than rhetoric.
"They could start by answering three basic questions. Do they accept that free trade means more than just abolishing tariffs? Will they admit that they cannot have frictionless access to the Single Market in services without abiding directly or indirectly to ECJ rulings?
"And, if it becomes apparent that there will be substantial damage to the economy from the restrictions on services trade, will they at least explore an alternative relationship, such as an EFTA-style one, with the EU?"
Join our new commenting forum
Join thought-provoking conversations, follow other Independent readers and see their replies