Brexit supporters and Scottish independence advocates believe in a 'false freedom', says David Mundell
Scotland Secretary to warn voters to be 'very wary' of campaigners who play down the risks of the UK going it alone
Chris Green
Scotland Editor
Tuesday 22 March 2016 01:43 Comments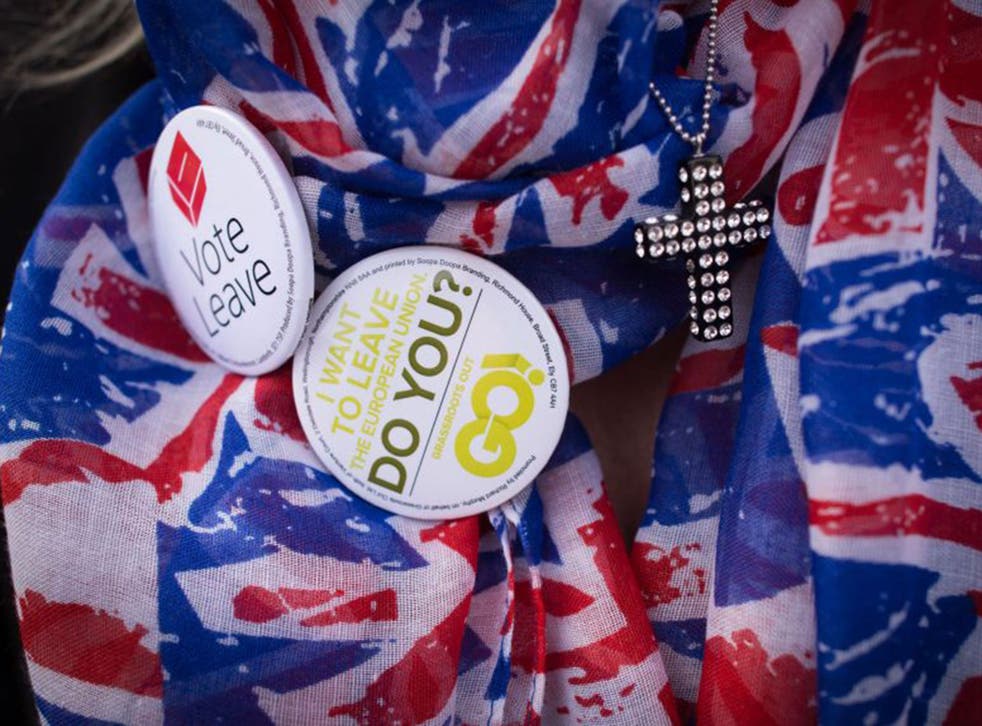 People who want Britain to leave the EU are similar to supporters of Scottish independence because both believe in a "false freedom" which would actually end up setting their country back, the Scotland Secretary is set to claim.
Drawing parallels between this summer's referendum on Britain's place in Europe and 2014's Scottish independence vote, David Mundell will warn voters to be "very wary" of campaigners who play down the risks of the UK going it alone.
In a speech at the Centre for European Reform in London, he will also question how supporters of Scottish independence can be comfortable campaigning for Britain to stay in Europe, suggesting that both the Union and the EU carry similar benefits such as trade and security.
"If Scotland had voted to leave the United Kingdom, those who supported that outcome would have argued that we had achieved 'freedom' from the UK," he will say. "But it would have been a false freedom, which would have restricted the life chances and opportunities available to people in Scotland. The same can be said of the choice we face in June."
He will add: "The lesson to be learned from the independence referendum is that when people argue passionately for a major change, but play down the risks, be very wary. Pointing out the dangers and asking the difficult questions is not a case of 'Project Fear' but Project Fact. We were right to caution about the dangers of Scotland leaving the UK – people had a right to know the risks. And the same applies to the European question."
Mr Mundell will also suggest that turnout at the June referendum is unlikely to be as high as the 85 per cent achieved at the Scottish independence poll, calling on supporters of Britain remaining in the EU to stress the importance of voting on the doorsteps.
"The danger is that because people don't feel that their very identity is on the ballot paper, with a box next to it, waiting for them to support it, they may not feel compelled to go out and vote," he will say. "That's why a big task facing all of us who think the UK is better off in Europe is in making people understand both the risks we are running with this vote, and the benefits we enjoy as a consequence of our membership of the EU."
Register for free to continue reading
Registration is a free and easy way to support our truly independent journalism
By registering, you will also enjoy limited access to Premium articles, exclusive newsletters, commenting, and virtual events with our leading journalists
Already have an account? sign in
Join our new commenting forum
Join thought-provoking conversations, follow other Independent readers and see their replies