Brexit ruling: Government to introduce Article 50 bill 'within days', says David Davis
Sources say MPs may be called to vote on the Brexit legislation as early as next week
Joe Watts
,
Adam Withnall
Tuesday 24 January 2017 13:37 Comments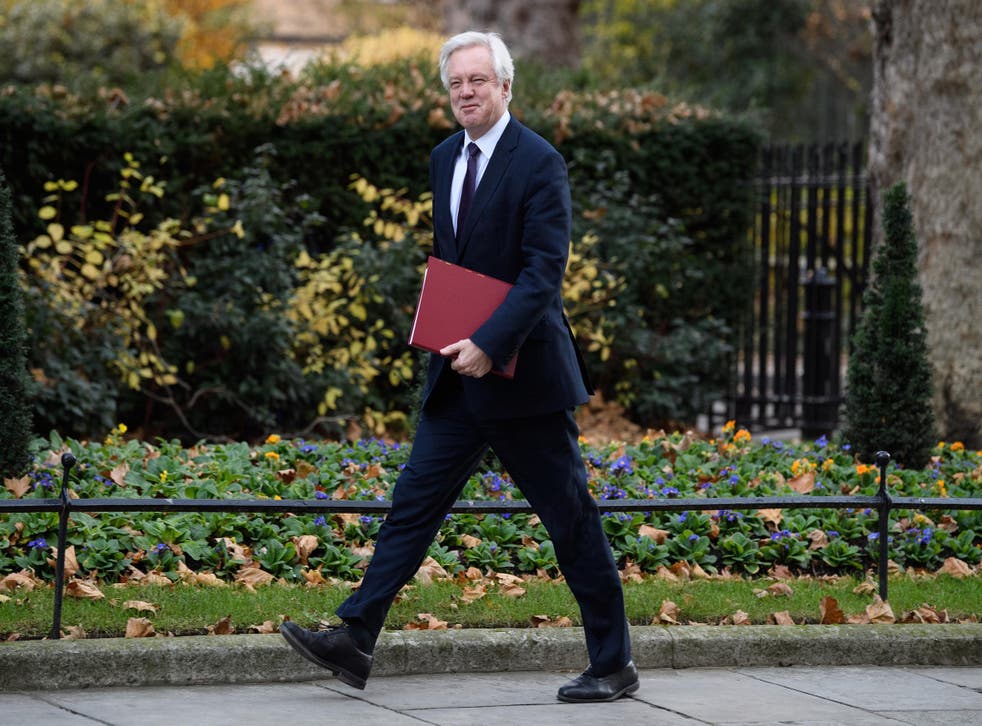 David Davis has said the Government will introduce a Bill to Parliament to begin the legal process of Brexit "within days", with MPs likely to vote on the legislation as soon as next week.
​Conservative sources told The Independent the Article 50 legislation could be published by the end of the week and the initial stages potentially put to a vote by Tuesday or Wednesday next week.
Speaking in the Commons, Brexit Secretary Mr Davis said: "I can announce today that we will shortly introduce legislation allowing the Government to move ahead with invoking Article 50, which starts the formal process of withdrawing the European Union."
Ministers hope the rush to get the legislation published "within days", the words chosen by Mr Davis, will facilitate Theresa May's drive to trigger Article 50 before the end of March.
But sources later said the Bill, which had been prepared beforehand by the Government, could be published by the end of this week, with the second readings in the Commons in the middle of next week.
Mr Davis also told the House of Commons the legislation would be "the most straightforward bill possible" - signalling that it will be short, possibly one or two sentences, making it harder for opposition MPs to amend.
The cabinet minister said the Government would "respect" the decision of the Supreme Court, which ruled by eight judges to three today that Parliament must approve the triggering of Article 50.
But he argued the Supreme Court ruling did not affect the fact that Britain will be leaving the EU in line with the result of the 2016 referendum, telling MPs: "There can be no turning back.
Brexit round-up: Supreme Court rules against Government
"The point of no return was passed on June 23 last year."
Shadow Brexit secretary Sir Keir Starmer called for the Government to produce a formal White Paper setting out its Brexit plans, rather than relying on the Prime Minister's Lancaster House speech.
"You can't have a speech as the only basis for accountability for two years or more," he said.
He hailed the judgement as a "good day for parliamentary sovereignty" but dismissed the Government's decision to take the case to the Supreme Court as a "waste of time and money".
Indicating that Labour would seek changes to the legislation, Sir Keir told MPs: "On issues as important as this it would be wrong for the Government to seek to minimise the role of Parliament and to avoid amendments."
Register for free to continue reading
Registration is a free and easy way to support our truly independent journalism
By registering, you will also enjoy limited access to Premium articles, exclusive newsletters, commenting, and virtual events with our leading journalists
Already have an account? sign in
Join our new commenting forum
Join thought-provoking conversations, follow other Independent readers and see their replies