Angela Merkel's chief of staff says Brexit talks are an 'awful, complicated mess'
Peter Altmaier said the UK needed to put forward 'concrete proposals'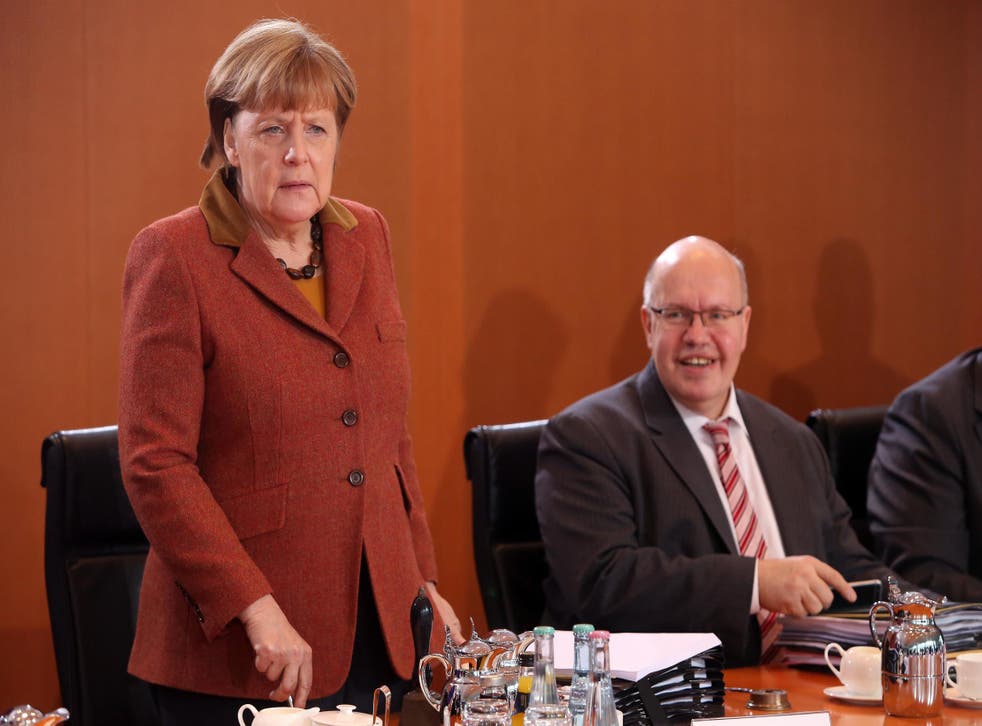 Brexit negotiations are an "awful, complicated mess", Angela Merkel's chief of staff has said.
Speaking hours after the German election results came in and two days after Theresa May gave a speech in Florence on the future of Brexit talks, Peter Altmaier said the UK needed to put forward "concrete proposals".
"I think it is not my role to comment on the Prime Minister's speeches," he told the BBC's Newsnight programme. "We are very much interested in reading concrete papers and proposals because – as you have perhaps realised – these Brexit negotiations are an awful, complicated, mess. What we need are concrete solutions in the interests of our citizens, British citizens, European citizens as well.
"We have to discuss money and we have to discuss the future relationship. I consider the idea of a transitional period an interesting one, but it all depends on the details – and the details are key."
Mr Altmaier's intervention may disappoint Brexiteers, some of whom had publicly voiced hopes that Ms Merkel's re-election would spur her to cut the UK a more favourable deal or take a softer line in talks.
It comes just hours before Brexit Secretary David Davis returns to Brussels to resume negotiations with EU chief negotiator Michel Barnier.
The last round of talks in August ended in deadlock amid a complete stalemate between the two parties about how much Britain should pay the EU upon exit to cover its commitments and liabilities.
This month's round was postponed from last week to allow Ms May to deliver her Florence speech, where she called for a transition period during which Britain would remain in the single market.
EU negotiators have said they are open to such proposals but that they would have to be scrutinised in detail.
During her Florence speech Ms May appeared to allude to the idea that the UK would continue to pay into the EU budget while it was in the single market – but she stopped short of setting out detailed proposals, which are likely to be controversial in Britain.
An ICM poll for The Guardian newspaper, however, found that 41 per cent would support such a move, while only 31 per cent would oppose it.
Brexit: the deciders

Show all 8
The latest comments by Ms Merkel's chief of staff come after a top ally of the Chancellor, Manfred Weber, said that the UK's approach to Brexit "would not fly".
"For me it looks like all the documents are defining what is in the interests of Great Britain and that is what Great Britain wants to sustain, wants to keep – and the rest is not acceptable. That will not fly," the leader of the European Parliament's largest group and CDU/CSU member said earlier this month.
Germany's politicians have little direct role in day-to-day negotiations, with talks being totally delegated to the European Commission. However, the European Council, which includes all member states – as well as the European Parliament, in which Germany is a major player – will have the ultimate say on any deal.
Register for free to continue reading
Registration is a free and easy way to support our truly independent journalism
By registering, you will also enjoy limited access to Premium articles, exclusive newsletters, commenting, and virtual events with our leading journalists
Already have an account? sign in
Join our new commenting forum
Join thought-provoking conversations, follow other Independent readers and see their replies