Brexit talks will begin in 'next couple of weeks', Theresa May and Angela Merkel agree
Some feared negotiations could be stalled by the UK's hung Parliament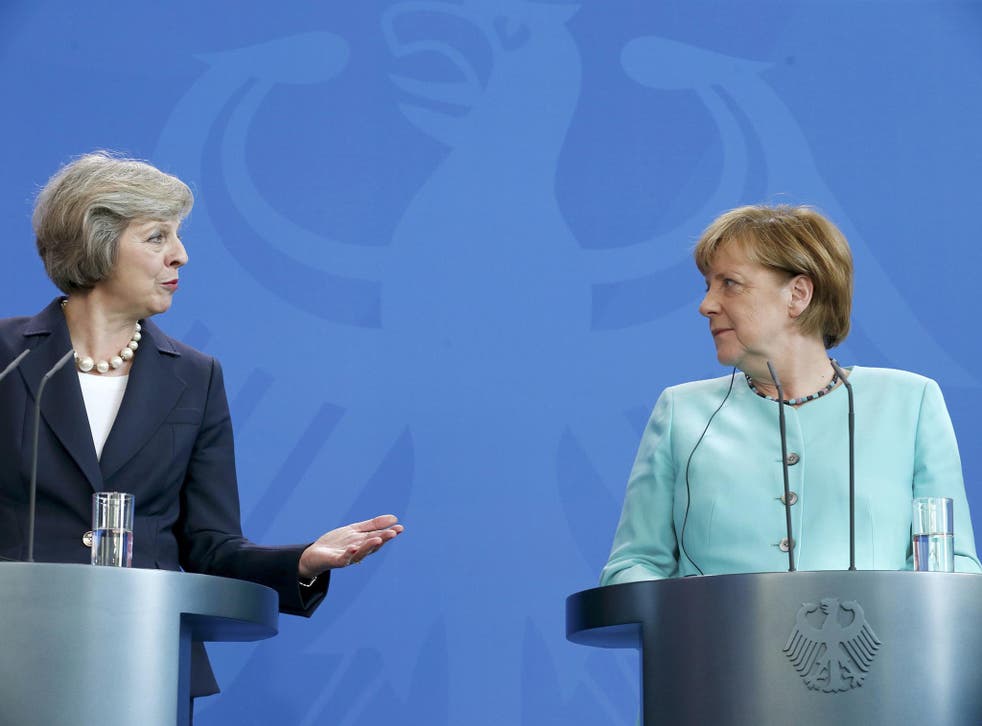 Brexit talks will begin as planned in the "next couple of weeks," German Chancellor Angela Merkel and Theresa May have agreed.
The news comes after Ms Merkel said the negotiations should go ahead as scheduled, despite the uncertainty caused by the UK's General Election resulting in a hung Parliament.
Speaking in Mexico, Ms Merkel told a news conference: "We are ready for the negotiations. We want to do it quickly, respecting the calendar.
"We were waiting for the election in Britain, but in the next few days these talks will begin. We will defend the interests of the 27 member states, and Britain will defend its own interests.
"At the same time, we say that we want to remain a good partner to Britain. Britain is part of Europe, even if it will no longer be part of the European Union."
Ms May called the snap election supposedly to "strengthen her hand" in the Brexit negotiations in the hope and expectation the Conservatives would increase their majority.
Downing Street has confirmed the Conservatives have reached an outline agreement to enter into a "confidence and supply" arrangement with the Democratic Unionist Party of Northern Ireland which should allow the Prime Minister to form a minority government.
Ms May has faced calls to resign following the Conservatives' disastrous performance at the ballot box which left the party with 318 seats - 8 short of a majority - after a much-criticised campaign which saw a seemingly unassailable lead gradually diminished.
Speaking on Friday morning once it became clear she had no majority, the Prime Minister said: "This Government will guide the country through the crucial Brexit talks that begin in just 10 days and deliver on the will of the British people by taking the United Kingdom out of the European Union."
European Council president Donald Tusk warned the UK there could be consequences if negotiations did not begin as scheduled.
"We don't know when Brexit talks start. We know when they must end," said Mr Tusk.
"Do your best to avoid a 'no deal' as result of 'no negotiations'."
In pictures: European parliament Brexit discussions

Show all 12
But Brussels' chief negotiator Michel Barnier appeared to take a less hard-line approach than Mr Tusk when he said Brexit talks could wait until the new government was ready.
He said on Twitter: "Brexit negotiations should start when UK is ready; timetable and EU positions are clear. Let's put our minds together on striking a deal."
Guy Verhofstadt, the European Parliament's Brexit co-ordinator, described the election result as "yet another own goal" for the UK.
The former Belgian prime minister wrote on Twitter: "Yet another own goal, after Cameron now May, will make already complex negotiations even more complicated."
Join our new commenting forum
Join thought-provoking conversations, follow other Independent readers and see their replies