Brexit talks: Government yet to submit opening positions despite EU negotiations being days away
Exclusive: The UK has failed to submit 'positioning papers' as Theresa May tries to get her administration on its feet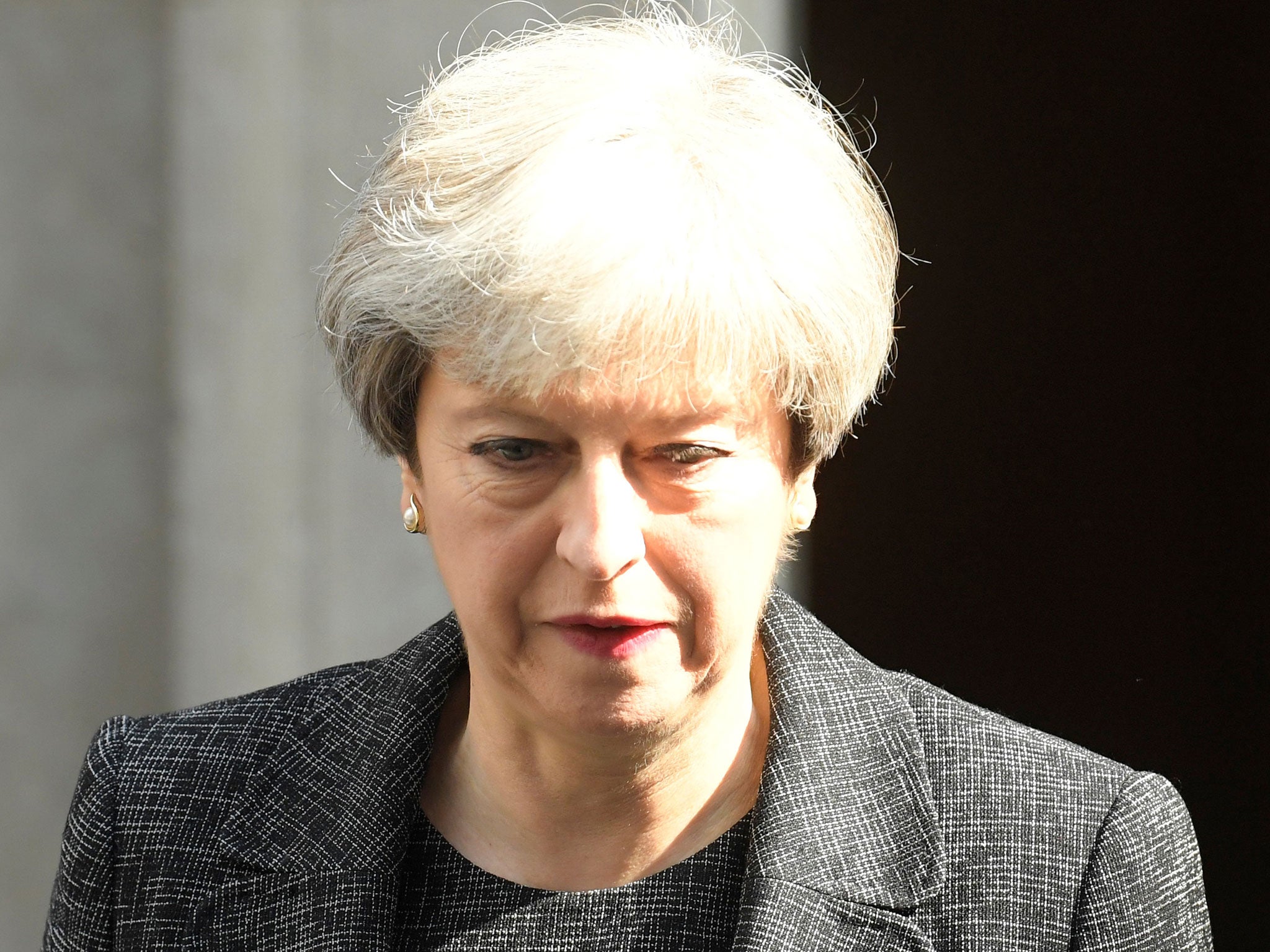 The British Government has still not sent papers outlining its opening position for Brexit talks to the European Union, despite negotiations beginning on Monday.
EU sources told The Independent Brussels had sent its "positioning papers" to London four days ago and while similar documents were expected in return, nothing has arrived as Theresa May's administration struggles to get on its feet.
Brexit Secretary David Davis confirmed on Thursday that talks to pull Britain out of the EU will begin on Monday regardless, despite cabinet splits over how to approach them and Ms May's withdrawal plans not even being cemented in a Queen's Speech.
Chancellor Philip Hammond cancelled a speaking event in which he was expected to signal new softer Brexit proposals focusing on jobs, amid fears it might spark an internal row with other Tories demanding Ms May stick to her immigration-centred approach.
It came as the Prime Minister confirmed that a Queen's Speech would go ahead, but only on 21 June – two days later than originally planned.
It is still unclear if she has locked in the support of the Northern Irish DUP to prop her up in the House of Commons and give her the majority she needs to pass a vote approving the agenda set out in the Queen's Speech.
Conservatives signalled that talks with the unionists could even continue beyond the start of Brexit talks and the Queen's Speech, as Sinn Fein's Gerry Adams warned that any deal struck could breach the Good Friday Agreement that brought peace to Northern Ireland.
How Brexit affected Britain's favourite foods from Weetabix to Marmite
Show all 8
On Monday this week, the EU sent to London its positioning papers, officially outlining its negotiating stance ahead of talks, and had expected similar documents to come back in good time before discussions begin.
But with the EU's papers arriving as Ms May staved off a cabinet coup, convinced backbenchers to support her and held talks about realigning Brexit plans, nothing had been sent back to Brussels by Thursday night.
One source across the Channel said it was "unbelievable" that the UK had still not sent the "basic" papers for the start of negotiations, with just over three days left before they begin.
They added: "The talks are beginning on Monday. There are no positioning papers yet. It's a basic thing that should happen beforehand. It doesn't bode well."
The Department for Exiting the EU refused to comment. But officials in both Britain and the EU have confirmed that the first round of talks that will eventually see Britain leave the EU will start on Monday 19 June.
In a joint statement issued today, officials said: "Michel Barnier, the European Commission's Chief Negotiator and David Davis, Secretary of State for Exiting the European Union, agreed today to launch Article 50 negotiations."
But it means the talks will go ahead while the different factions of the Tory party are still wrestling over how they should be conducted.
Theresa May says Brexit timetable still on track
Mr Hammond and Scottish Tory leader Ruth Davidson are pushing for a more open approach that puts the economy and jobs ahead of immigration.
The Chancellor's annual Mansion House speech, due on Thursday but cancelled in the wake of the Grenfell House fire, was to be a key moment setting it out.
Lib Dem Sir Vince Cable branded it "farcical" that the speech due to outline a softer Brexit had been cancelled, taking to Twitter to slam what he called the Conservatives' "brexitshambles".
Meanwhile, Leave-backing ministers, including International Trade Secretary Liam Fox, were reported to be ready to quit if Ms May abandoned her tough approach in the face of pressure from Mr Hammond and others.
John Oliver implores Theresa May to let Lord Buckethead lead Brexit negotiations
Ms May is also yet to have her legislative agenda – including her Brexit plans – confirmed in a Queen's Speech, with the state opening of Parliament not taking place until 21 June and a vote to enshrine the agenda in law a week later.
She is unlikely to win the vote without the support of the DUP's MPs. Tory sources said they were confident they would gain it, as the negotiations with the Irish unionists on a "confidence and supply" deal were "progressing", though not finalised.
Sinn Fein's Mr Adams left talks at Downing Street to tell reporters that he had informed Ms May her dealings with the DUP put her in breach of the Good Friday Agreement.
Mr Adams, president of Sinn Fein, said: "We told her very directly that she was in breach of the Good Friday Agreement, and we itemised those matters in which she was in default in relation to that agreement."
Join our commenting forum
Join thought-provoking conversations, follow other Independent readers and see their replies