Brexit was a 'terrible mistake', says Tory health minister
Lord David Prior says Theresa May should fight for the country to remain in the single market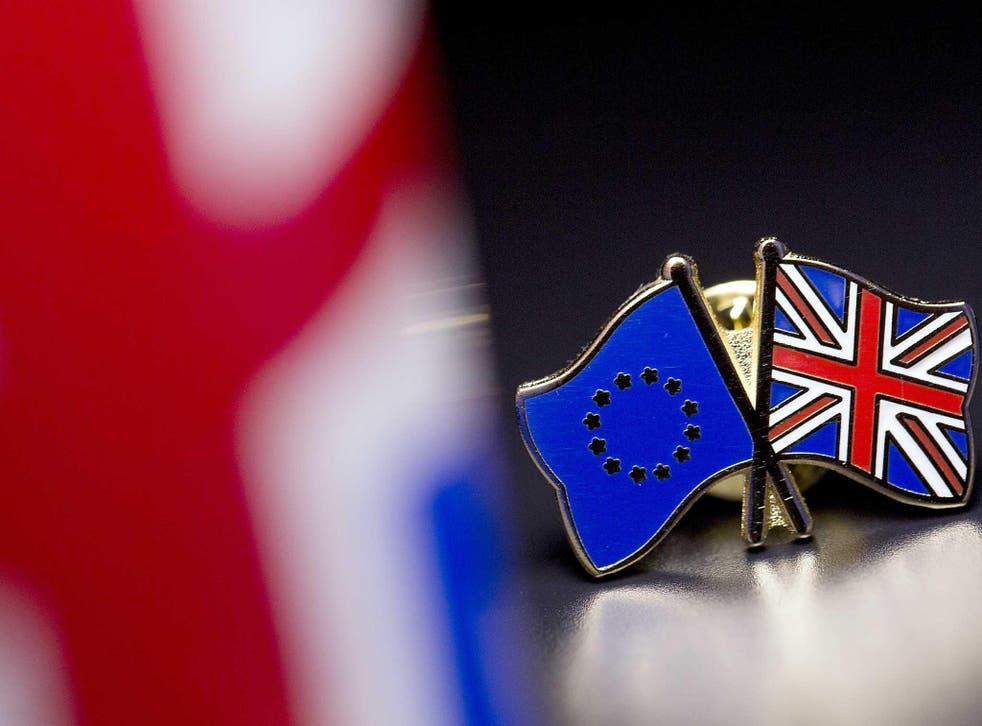 A Government health minister has claimed Brexit is a "terrible mistake" and has urged Theresa May to fight for the UK to stay in the single market.
David Prior, the health minister in the House of Lords, said Britain must do everything it can to lessen the impact of Brexit – which includes making sure they continued to attract the top medical, scientific and academic talent to bolster the country's life sciences industry.
Speaking at the Royal College of Physicians' annual dinner in London, Lord Prior said: "My personal view is that leaving Europe was a terrible mistake.
"But given that it was a mistake, we must do everything we can to ensure that we stay in the single market and that we do have access to the best people from around the world."
He also commented on concerns from the Royal College that Brexit could deter doctors from coming to work in Cambridge, one of the country's key centres for biomedical research, saying the Government understood their position.
Lord Prior's remarks are some of the most outspoken by a serving government minister, with many reluctant to criticise the public's decision on 23 June despite most members of the Cabinet backing Remain.
Despite being on the Remain side during the campaign herself, Ms May has repeatedly and emphatically declared that "Brexit means Brexit".
She is believed to be leaning towards a "Hard Brexit" – meaning the UK will lose access to the single market in exchange for an end to freedom of movement – due to pressure from ministers such as Brexit Secretary David Davis and Trade Secretary Liam Fox.
Brexit Concerns

Show all 26
Tim Farron, the Liberal Democrats leader told the Guardian: "Lord Prior's remarks are starkly at odds with his own government, which is veering towards a reckless and divisive hard Brexit.
"Theresa May must stop pandering to the views of a minority of hardline Tory Brexiteers and start standing up for the national interest. A disastrous exit from the single market would leave us all poorer."
The former Treasury mandarin who negotiated the UK's EU rebate under Margaret Thatcher, Sir Brian Udwin, said Mr Davis was "living in cloud cuckoo land" and jeopardising the prospect of a good deal with the remaining EU countries.
He told the BBC: "They have to rein back some of the very hard, unconstructive, and unrealistic talk that has been current among some of the senior ministers at the moment.
"For example, I think Mr Davis said that he believes the negotiating odds were unbelievably, heavily stacked in our favour. Of course that's absolutely nonsense, he's living in cloud cuckoo land".
Register for free to continue reading
Registration is a free and easy way to support our truly independent journalism
By registering, you will also enjoy limited access to Premium articles, exclusive newsletters, commenting, and virtual events with our leading journalists
Already have an account? sign in
Register for free to continue reading
Registration is a free and easy way to support our truly independent journalism
By registering, you will also enjoy limited access to Premium articles, exclusive newsletters, commenting, and virtual events with our leading journalists
Already have an account? sign in
Join our new commenting forum
Join thought-provoking conversations, follow other Independent readers and see their replies