Brexit: Theresa May 'unwitting tool' of hardline nationalists determined to destroy EU, says Nick Clegg
Former Liberal Democrat leader decries 'axis of aggressive nationalism' stretching from White House to Kremlin ahead of PM's first meeting with Donald Trump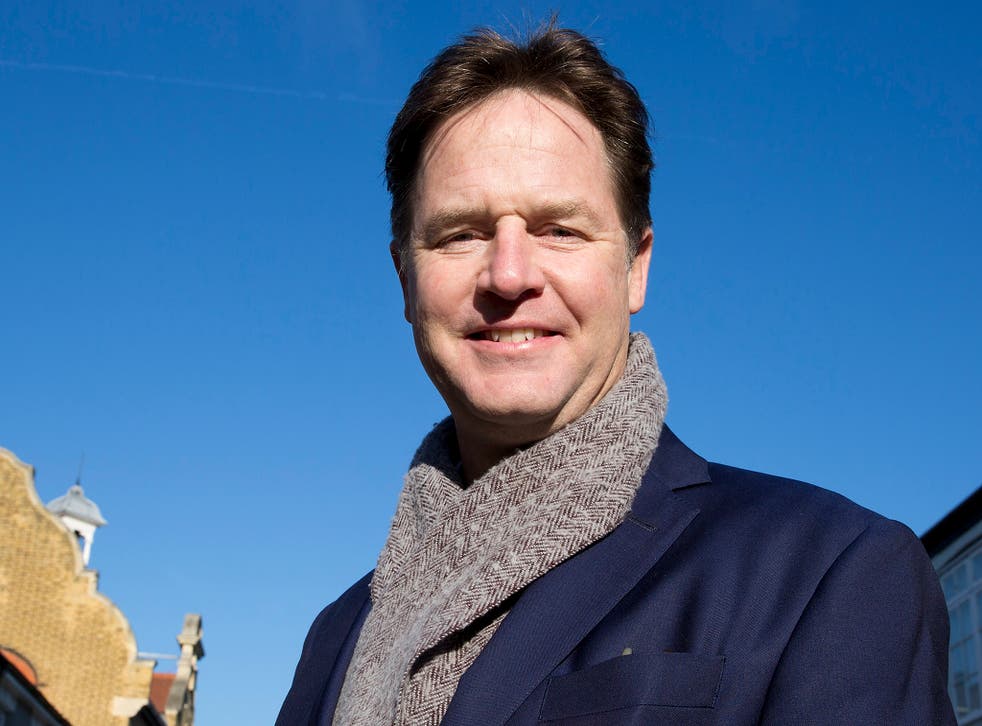 Theresa May's approach to Brexit risks making her the "unwitting tool" of aggressive nationalists seeking to tear the European Union apart, former deputy prime minister Nick Clegg is warning.
Speaking ahead of the Prime Minister's talks with Donald Trump in Washington on Friday, Mr Clegg will name the new US president as part of an "axis of aggressive nationalism" stretching from the White House to the Kremlin and taking in hardline Brexiteers in the UK and populist parties in countries across Europe.
At a conference in Brussels on Tuesday, the former Liberal Democrat leader will warn Mrs May to put Britain's interests first at the White House on Friday, and not to be drawn into the president's "nationalist tactics to undermine the EU".
Theresa May confirms upcoming meeting with President Trump
He will accuse Mr Trump of "effectively colluding" with Russian leader Vladimir Putin to undermine the security and prosperity of Europe, said party aides.
Mr Clegg is expected to tell the E!Sharp conference: "Theresa May's approach to Brexit is not only contrary to Britain's national interest, it also runs the risk that the Brexit negotiations unwittingly become the means by which the forces of aggressive nationalism seek to unpick the EU itself.
"This has long been the stated ambition of the most hardline Brexiteers, and was repeated at the meeting of populist parties held in (German city) Koblenz this weekend.
Brexit Concerns

Show all 26
"My message to Theresa May is clear: as you travel to Washington this week, beware the dangers of becoming an unwitting tool for the isolationism of Trump, Putin and nationalists across Europe.
"Her vision for a hard Brexit will pull us out of the European single market, the world's largest borderless marketplace - which was, let's not forget, designed by the British and championed by the Conservative prime minister at the time, Margaret Thatcher. That is the wrong choice for Britain's interests."
PA
Register for free to continue reading
Registration is a free and easy way to support our truly independent journalism
By registering, you will also enjoy limited access to Premium articles, exclusive newsletters, commenting, and virtual events with our leading journalists
Already have an account? sign in
Register for free to continue reading
Registration is a free and easy way to support our truly independent journalism
By registering, you will also enjoy limited access to Premium articles, exclusive newsletters, commenting, and virtual events with our leading journalists
Already have an account? sign in
Join our new commenting forum
Join thought-provoking conversations, follow other Independent readers and see their replies