Theresa May to discuss Brexit with EU Council president Donald Tusk as deadline looms
The pair will meet in Gothenburg on Friday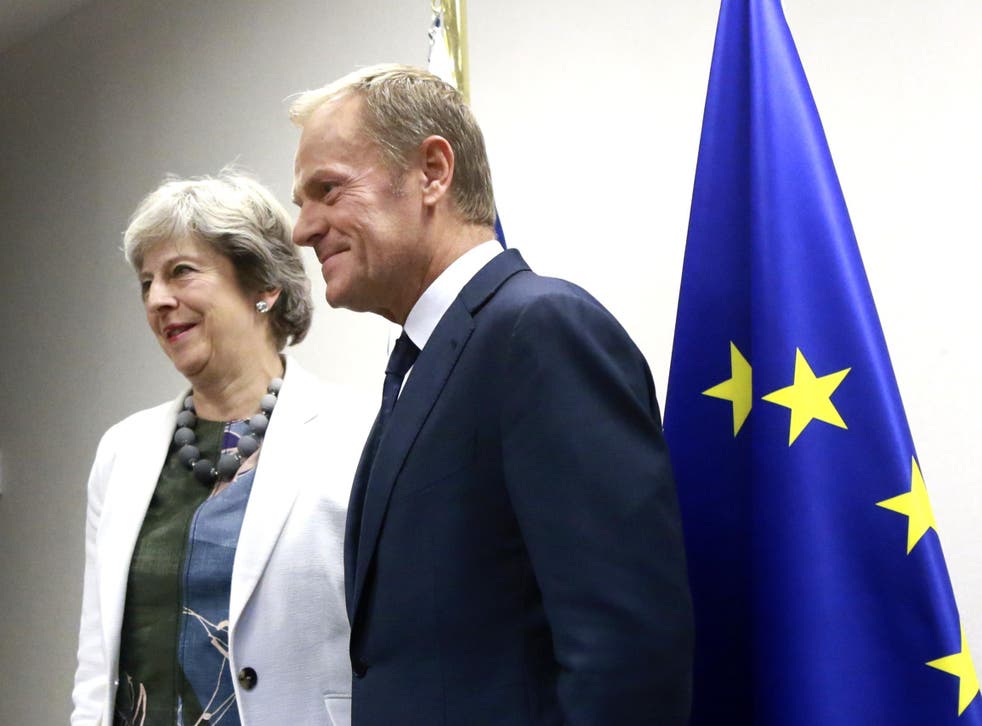 Theresa May will meet with the president of the European Council on Friday to discuss Brexit ahead of a key make-or-break deadline.
The PM will meet Donald Tusk in Gothenburg, Sweden, while they both attend the European Social Summit on the future of Europe's welfare systems. In a statement Mr Tusk's spokesperson confirmed that Brexit would be discussed at the meeting.
The UK wants to move EU secession talks onto the subject of trade and Britain's future relationship with the bloc, but the EU wants separation issues like the Northern Ireland border, divorce bill, and EU citizens' rights settled first.
A week ago Michel Barnier, the EU's chief Brexit negotiator, spelled out a deadline of two weeks for the UK to make concessions or clarifications on its position before trade talks were postponed by another three to four months.
If no sufficient progress – as defined by the EU – can be made on the three separation issues before the December meeting of the European Council trade talks will not be able to start until at least March.
Because of the time-limited nature of the Article 50 process this would throw off the Brexit timetable and leave little time to negotiate a full deal.
Though the UK failed to meet "sufficient progress" at a similar summit in October, Mr Tusk struck a positive done downplayed suggestions that talks were deadlocked.
He said his role was to be a "positive motivator for the next five or six weeks" to ensure enough progress could be made.
Brexit: the deciders

Show all 8
Next week the Prime Minister is also expected to continue her charm offensive and meet with officials behind closed doors in the European Parliament, though no date has yet been confirmed for the meeting.
"Tusk @eucopresident meets PM @theresa_may in Göteborg tomorrow to discuss #Brexit," the president's spokesperson tweeted.
Join our new commenting forum
Join thought-provoking conversations, follow other Independent readers and see their replies