Brexit: Conservative MP Neil Carmichael reveals he is set to rebel to guarantee MPs a 'meaningful vote' on final deal
Exclusive: Mr Carmichael is ready to vote with Opposition parties to stop Britain leaving the EU with no agreement - warning Theresa May 'I'm not going to sign a blank cheque'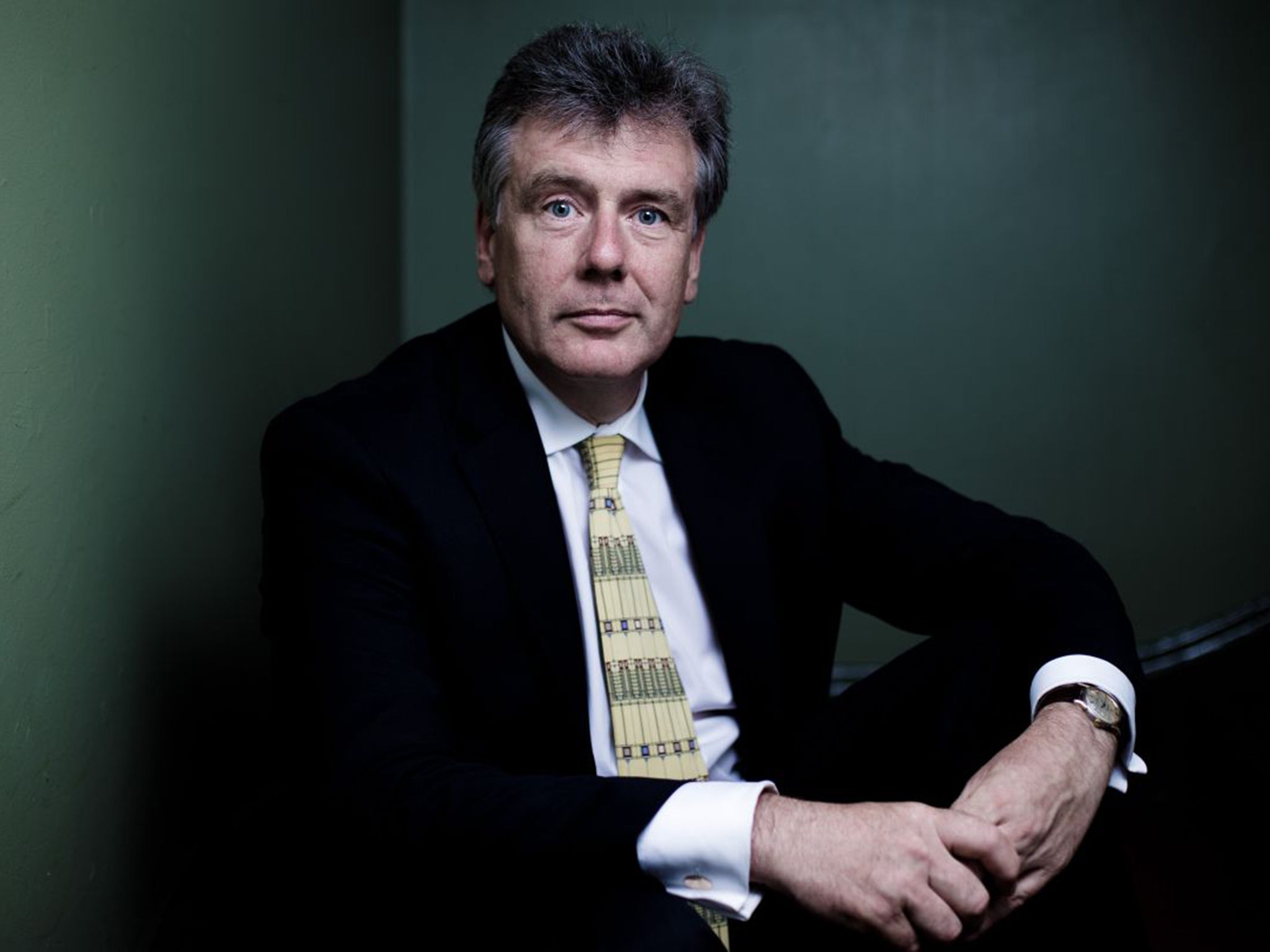 Neil Carmichael has become the first Conservative MP to say he is likely to rebel in a key vote to stop Theresa May carrying out her threat to take Britain out of the EU with no fresh trade deal.
The pro-EU select committee chairman told The Independent he is ready to vote with Labour next week, warning the Prime Minister: "I'm not going to sign a blank cheque."
Mr Carmichael voted with the Government last night to allow the Article 50 Bill to start its passage through the Commons, its so-called second reading.
MPs vote in favour of the Government's Brexit bill
But that will be followed by line-by-line scrutiny, over three days, including a likely vote to guarantee Parliament is given a "meaningful vote" on the outcome of Britain's Brexit negotiations.
Worried Remain-supporting MPs want it to be staged before any deal is ratified in Europe - early enough for the Prime Minister to go back and seek better terms if MPs reject the agreement she has reached, in 2019.
Ms May has insisted a rejection by MPs would see Britain crash out of the EU with no agreement at all, because Westminster will not be allowed to "block Brexit".
Mr Carmichael said: "I'm looking very carefully at the amendments to ensure that Parliament is given a meaningful debate and decision at the end of the two-year period.
"I'm very keen for Parliament to have that opportunity to assess and decide on any proposal – or no proposal – that may arise at the end of that two-year period.
"In short, I'm not going to sign a blank cheque."
Mr Carmichael, who chairs the education select committee, is the first Article 50-backing Conservative MP to indicate he will rebel on the amendment to secure a "meaningful vote".
Others have hinted they might, having put pressure on the Prime Minister to concede that Parliament must be given a stronger say at the end of the Article 50 process.
Former business minister Anna Soubry said, this week: "I want assurances from the government that, in the event of no good deal being reached, all options will be placed before this house, and that we, on behalf of all our constituents and our businesses, will decide what happens next. We may need more time."
And Dominic Grieve, a former Attorney General said: "I worry very much that we should have a proper process to help to engage the House and the country in what we're going to do."
However, Nicky Morgan, the former Education Secretary – and another leading pro-EU Tory – has indicated she will not join any revolt next week. Ken Clarke will vote against triggering Article 50 itself.
So far, ministers have refused to say exactly when the crucial vote will take place, or to guarantee it will before the proposals go to the EU Parliament.
A poll this week found most British people oppose Ms May's "take-it-or-leave-it" threat to leave the EU with no deal, risking an economic crash,
Before the referendum, the Treasury forecast that falling back on World Trade Organisation (WTO) tariffs – the likely consequence of leaving with no deal – would deliver a 7.5 per cent hit to GDP, by 2030.
Other likely flashpoints next week are over the Prime Minister's refusal to guarantee the rights of 3m EU nationals in the UK and over the planned withdrawal from Euratom, Europe's nuclear power treaty, and the fears it will delay the building of new nuclear power stations.
Join our commenting forum
Join thought-provoking conversations, follow other Independent readers and see their replies