Brexit: Theresa May's Government has 'no plan' and needs up to 30,000 extra civil servants to cope - leaked report
'No common strategy has emerged,' warns memo to Cabinet Office
Lizzie Dearden
Tuesday 15 November 2016 08:37 Comments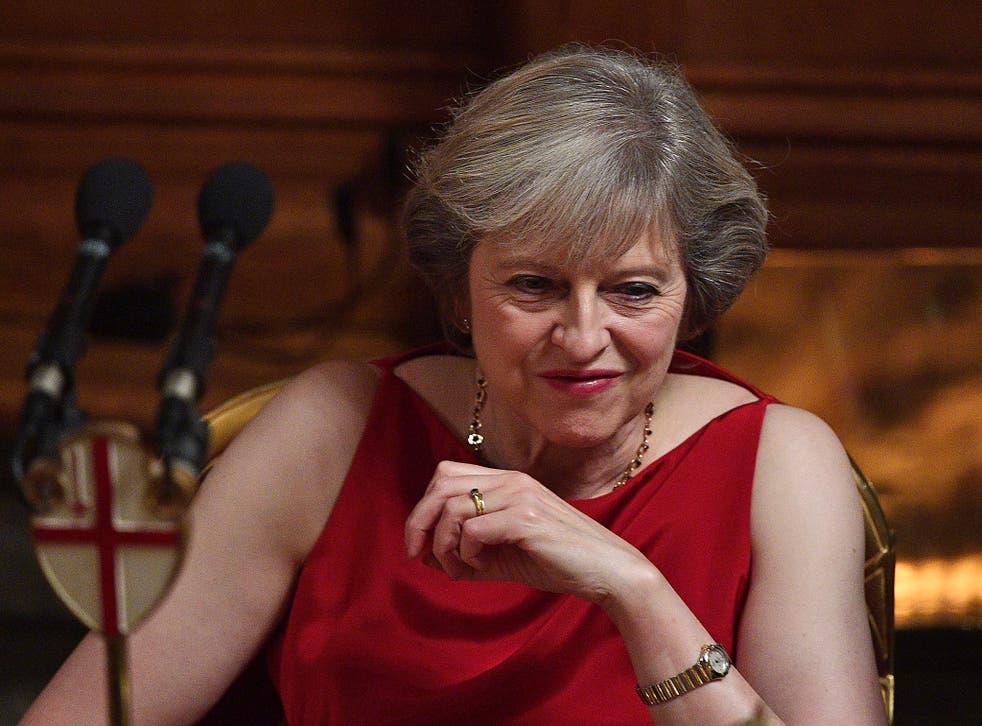 Up to 30,000 new civil servants need to be hired to cope with the immense workload generated by Brexit, according to a report that found Theresa May's Government has no coherent plan for Britain's departure from the European Union.
A leaked document obtained by The Times, titled "Brexit Update", warns that a recruitment drive was progressing too slowly because of threats from the Cabinet Office and Treasury that departments will have to make existing budgets cover the cost.
"Despite extended debate among permanent secretaries, no common strategy has emerged," says the memo, warning that more than 500 Brexit-related projects were "beyond the capacity and capability" of Government.
Theresa May: Brexit is an opportunity to make globalisation work for all
"Every department has developed a 'bottom-up' plan of what the impact of Brexit could be - and its plan to cope with the 'worst case'.
"Although necessary, this falls considerably short of having a 'government plan for Brexit' because it has no prioritisation and no link to the overall negotiation strategy."
The report, dated 7 November, is understood to have been prepared for the Cabinet Office by a consultant under his own initiative, The Times reports.
It also criticises the Prime Minister for "drawing in decisions and details to settle matters herself", amid cabinet splits between three leading Leave campaigners, Foreign Secretary Boris Johnson,Brexit Secretary David Davis and International Trade Secretary Liam Fox on one side, and Chancellor Philip Hammond and Business Secretary Greg Clark on the other.
The report warns that big companies will "point a gun at the Government's head" after Nissan was given assurances about trading conditions once Britain leaves the EU.
It was unclear if the document had been seen by anyone in government and there were reports it may have been a pitch for work by a consulting firm.
Tim Farron, the Liberal Democrat leader, called for the Government to urgently answer "key questions" on the terms of Brexit, including the common market.
"This shambles at the heart of government confirms that the only reason Theresa May won't tell us her Brexit plan is because she doesn't have one," he said.
"Her Government is heading for the worst possible outcome: a reckless, destructive Brexit that will do untold damage to British jobs and the economy."
Appearing on BBC Radio 4's Today programme, Chris Grayling said he had "no idea" where the report – reportedly drawn up by Deloitte – came from.
"My own experience is very different to that," the Transport Secretary said. "I simply don't see the nature of the challenge that is described this morning."
He added that he could not put an "exact number" on the number of extra staff needed to implement the change but would not put it in the tens of thousands.

Responding to the report, a Government spokesperson said: "This is not a Government report and we don't recognise the claims made in it.
Brexit Concerns

Show all 26
"We are focused on getting on with the job of delivering Brexit and making a success of it."
Meanwhile, Mrs May has received a boost to her plan to trigger Article 50 of the EU treaties to begin the process of leaving the bloc by April.
Labour has pledged not to block or delay it and called for a "more positive" view of Brexit, despite calls by some MPs for a second referendum on the terms of Britain's departure.
In a speech in London on Tuesday, shadow Chancellor John McDonnell will say: "We must not try to re-fight the referendum or push for a second vote. And if Article 50 needs to be triggered in Parliament, we will not seek to block or delay it.
"To do so would put Labour against the majority will of the British people and on the side of certain corporate elites, who have always had the British people at the back of the queue."
He will say Labour should "embrace the enormous opportunities to reshape our country that Brexit has opened for us", adding: "In that way we can speak again to those who were left behind and offer a positive, ambitious vision instead of leaving the field open to divisive Trump-style politics."
Additional reporting by PA
Register for free to continue reading
Registration is a free and easy way to support our truly independent journalism
By registering, you will also enjoy limited access to Premium articles, exclusive newsletters, commenting, and virtual events with our leading journalists
Already have an account? sign in
Join our new commenting forum
Join thought-provoking conversations, follow other Independent readers and see their replies