Cheese, wine, and cars to get more expensive if Brexit talks fail but padlocks to get 2.7% cheaper
Government announces which tariffs will change after UK leaves single market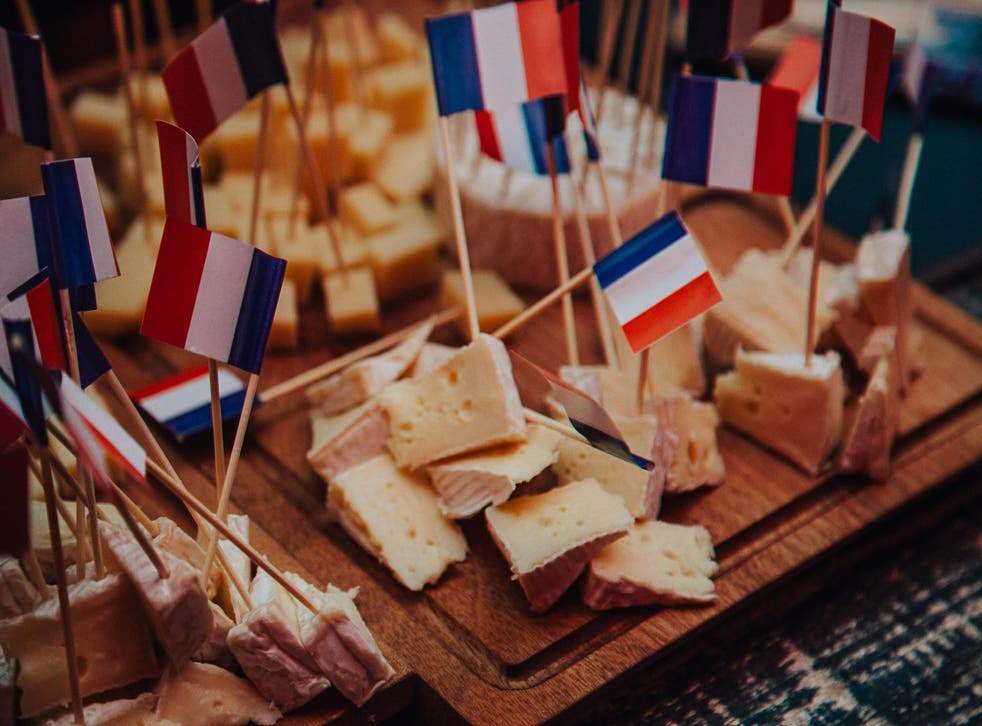 British consumers will face substantial price hikes for European goods like wine, cheese and cars at the end of the year under plans unveiled by the UK government, unless a trade agreement can be signed with the EU in time.
Liz Truss, the trade secretary, announced on Tuesday the levels of tariffs the UK would apply to imported goods from countries without a free trade agreement when it leaves the single market.
Stalled Brexit talks mean Britain could end up trading with Europe on the so-called "WTO" terms – replacing the zero tariff deal it currently enjoys and wants to preserve.
While it has always been clear that a no-deal Brexit would raise the price of imports from Europe, the precise effect can finally be quantified now that the government has published its tariff list.
Under the plans, wine from countries like Italy, France and Spain would become around £2 more expensive for British consumers per bottle – a 50 per cent rise for some of the best value bottles of supermarket wine.
Goods like cheese, too, would become between 63p to 93p more expensive per 500g depending on the type.
Price rises would be imposed across all European food subject to tariffs, raising the price of, for instance, Italian tinned tomatoes by 14 per cent.
Staples like pasta would get 6 per cent more expensive, while a litre of olive oil would increase in price by nearly £1.20.
And the government plans to impose a 10 per cent tariff on cars made in Europe that would add hundreds or even thousands of pounds to the price paid by drivers in the UK.
But the government's new tariff scheme also includes some cuts compared to what British consumers paid inside the EU customs union.
Anyone who wants to keep something secure inside a shed could save as much as 25p if they buy a padlock from outside Europe, with the tariff due to fall by 2.7 per cent, according to a government press release.
Mirrors made outside Europe will also get 4 per cent cheaper, while anyone importing a Christmas tree from beyond the EU will save 2.5 per cent.
Those after a new thermostat and keen to source it from outside Europe will also pay 2.1 per cent less than they used to under the trade policy, while the government is also trumpeting a 4.7 per cent price cut in non-European scissors.
Freezers and dishwashers will have their tariffs cut by 2.6 per cent. None of these price reductions apply to any goods made in Europe, which are all already tariff free because of the UK's membership of the single market.
The tariff changes would only be passed to consumers if companies decide to pass on savings or additional costs.
"For the first time in 50 years we are able to set our own tariff regime that is tailored to the UK economy," Ms Truss said in a statement.
"Our new global tariff will benefit UK consumers and households by cutting red tape and reducing the cost of thousands of everyday products.
"With this straightforward approach, we are backing UK industry and helping businesses overcome the unprecedented economic challenges posed by coronavirus."
The government on Tuesday also published its proposed legal text for a trade deal with the EU, which the EU has had sight of in negotiations but which was not previously public.
Brexit celebrations in Parliament Square

Show all 37
Michael Gove, the Cabinet Office minister, told the Commons: "To help facilitate discussions in the fourth round and beyond, the government has today published the full draft legal text that we've already shared with the commission and which, together with the EU's draft agreement, have formed the basis of all discussions.
"The UK texts are fully in line with the government's document entitled 'The Approach To The Future Negotiations', which was published on 27 February."
He also reiterated the British claim that the EU was being "ideological". Brexit talks have made very little progress in the last few months, with fishing, product standards, justice, and governance all sticking points. Sources close to UK negotiators have said they would be happy to walk away without a deal in December and will not extend the transition period for any reason
The prime minister's spokesperson told journalists: "We are publishing them as a constructive contribution to the negotiations so they are available to all and so that the commission can share the text with the member states."
But the spokesperson added: "We are not seeking to negotiate directly with member states and never have."
Register for free to continue reading
Registration is a free and easy way to support our truly independent journalism
By registering, you will also enjoy limited access to Premium articles, exclusive newsletters, commenting, and virtual events with our leading journalists
Already have an account? sign in
Join our new commenting forum
Join thought-provoking conversations, follow other Independent readers and see their replies