Trade department would lobby for government to accept Trump's demands for weaker food hygiene standards after Brexit, Whitehall memo says
Lowering food safety regulations to US standards would mean allowing sale of products containing rodent hair, animal faeces and maggots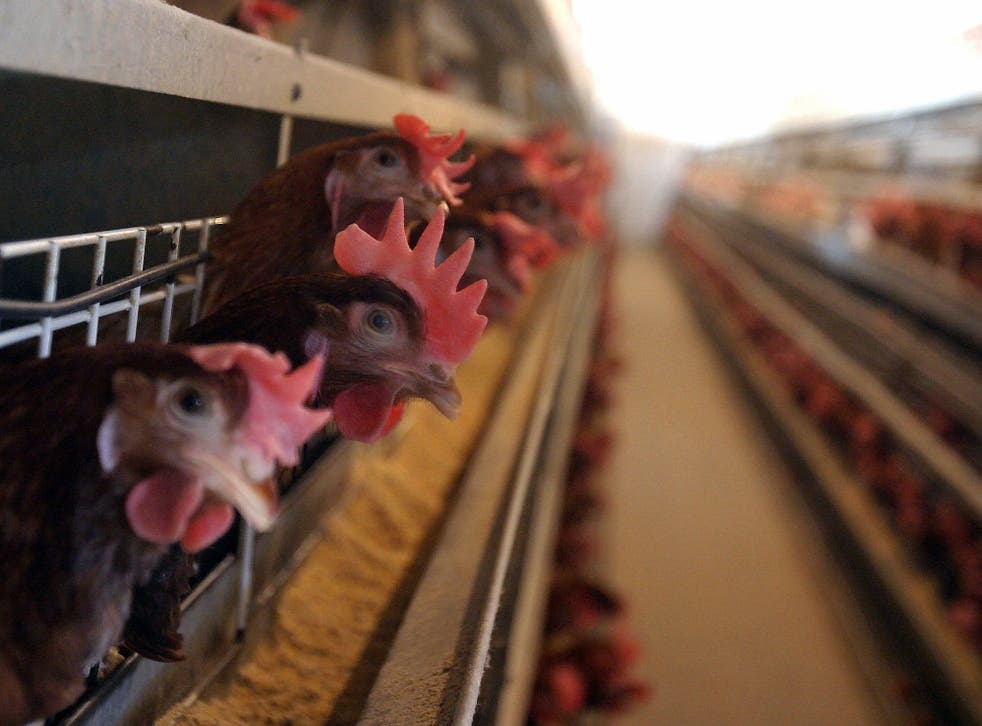 The international trade department will lobby for the UK to accept demands from Donald Trump's administration for rules on food safety to be relaxed as part of a post-Brexit trade deal with the US, according to leaked Whitehall memo.
The document, prepared for Theresa Villiers, the environment secretary, warns that the US government will try to force the UK to agree to weaken standards that stop people eating contaminated products.
It suggests that the Department for International Trade will push for the demands to be accepted but that these efforts should be resisted, raising the prospect of a major battle between Whitehall departments.
If the UK agreed to lower standards to match US regulations, it would allow food products to be sold even if they were contaminated by maggots, animal hair and rat droppings.
The memo, drawn up by officials at the Department for Environment, Food and Rural Affairs (Defra), says that lowering sanitary and phytosanitary standards (SPS) in order to meet US demands could put the prospect of a trade deal with the EU at risk, because European standards are significantly higher.
Allowing lower-quality goods into the UK could also prompt the EU to erect a hard border on the island of Ireland in order to protect its single market, the document warns.
Mr Trump's administration is lobbying UK ministers to agree to weaken food regulations to allow US products such as chlorine-washed chicken and hormone-enhanced beef into the UK.
This could force UK farmers to lower their own standards in order to compete.
The US Food and Drug Administration decides the extent to which food products sold to consumers can contain contaminants including rodent hair, animal faeces, insect fragments and maggots.
For example, cocoa beans are allowed to contain up to 10mg of mammal faeces per pound, while ground paprika can contain up to 75 insect fragments and 11 rodent hairs per pound.
The UK does not currently allow any such contamination.
The Defra briefing warned that agreeing to the US's demands could damage public health in the UK.
"Weakening our SPS regime to accommodate one trade partner could irreparably damage our ability to maintain UK animal, plant and public health, and reduce trust in our exports," it says.
The document, which was obtained by Unearthed, the investigative wing of Greenpeace, also said that accepting weaker regulations would "severely limit" the UK's ability to strike a deal with the EU.
"Any significant movement could have implications for other [free trade agreements] or export arrangements, which are based one existing standards", it said.
Opposing protesters flock to parliament on would be date of Brexit

Show all 30
Despite these risks, the Defra memo suggested that the Department for International Trade, led by Liz Truss, is likely to lobby for the UK to "accommodate" US demands.
"Defra will come under significant pressure from DIT to accommodate the US's asks," it said. "DIT are concerned about the ability for controversial SPS issues to help us negotiations [with the US]."
The memo recommends that Defra "push back strongly" against DIT pressure "to secure our positions, particularly on dispute settlement, handling of custom terms and definitions, and around controversial issues (hormone beef, chlorine chicken)".
And it points out that many areas of food regulation are devolved matters, meaning the UK's regional governments could effectively scupper the prospects of a deal with the US.
It was reported last week that Boris Johnson had scrapped plans for the UK to remain tied closely to EU standards after Brexit.
However, his spokesman said on Monday: "The government has been clear throughout that we have no plan to reduce any of our standards in this area."
But Barry Gardiner, Labour's shadow international trade secretary, said: "A trade agreement with the USA risks opening the floodgates to food imports produced to much lower standards.
"Their rules specify 'acceptable levels' of rat hairs in paprika, insect fragments in peanut butter, maggots in orange juice and rat droppings in ginger. The right level should be zero. Undercutting our farmers and food manufacturers like this would drive many of our producers out of business and put jobs at risk."
Register for free to continue reading
Registration is a free and easy way to support our truly independent journalism
By registering, you will also enjoy limited access to Premium articles, exclusive newsletters, commenting, and virtual events with our leading journalists
Already have an account? sign in
Register for free to continue reading
Registration is a free and easy way to support our truly independent journalism
By registering, you will also enjoy limited access to Premium articles, exclusive newsletters, commenting, and virtual events with our leading journalists
Already have an account? sign in
Join our new commenting forum
Join thought-provoking conversations, follow other Independent readers and see their replies