Brexit is as toxic to young people as Trump's wall, minister warns Theresa May
Phillip Lee also tells the Prime Minister she lacks a 'mandate' for her original vision of hard Brexit - after losing her Commons majority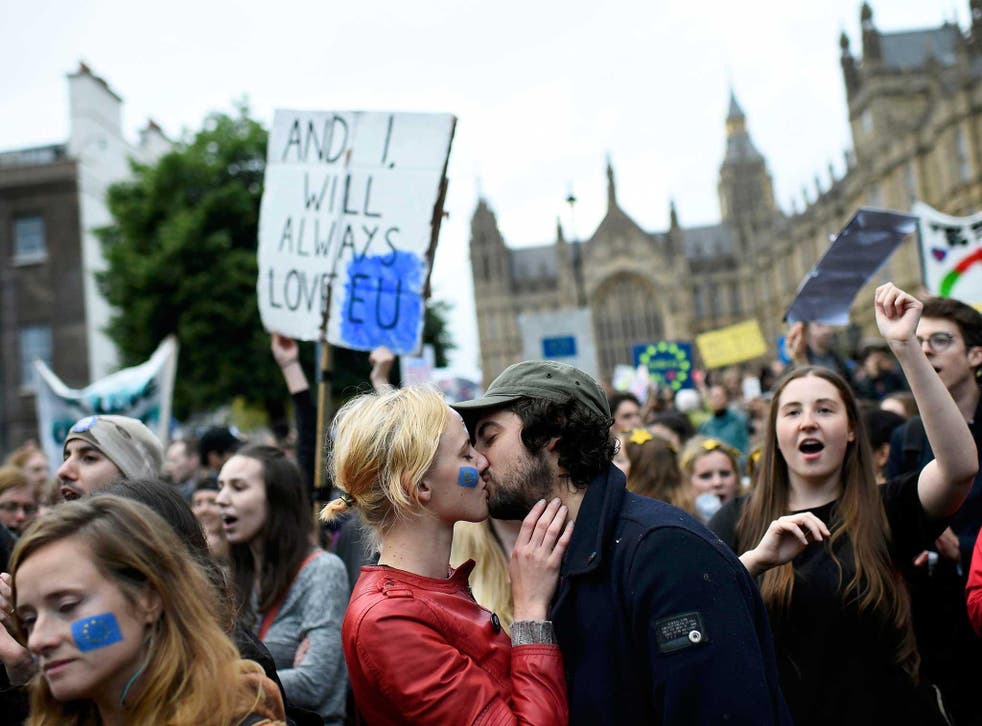 Younger voters are rejecting the Tories because they believe Brexit is as bad as "Trump's wall", a Government minister has warned Theresa May.
Phillip Lee described EU withdrawal as "toxic" to young people, because it involved "putting up barriers" – which meant they would not accept it, even if trade links were protected.
He warned the Prime Minister she did not "have a public mandate" for the hard Brexit she set out a year ago, after her general election setback.
Dr Lee – a justice minister, as well as a practising GP - also described the state of the NHS, social care and state pensions as "a Ponzi scheme that's about to collapse".
Speaking at a conference fringe meeting, hosted by the Social Market Foundation (SMF) think-tank, he said: "The problem with Brexit for young people is not an economic, it's not a trade thing.
"It's about the virtual signalling of essentially being closed off to the world, because for most young people the world is just 'Amazon', it's just 'there', and it seems retrograde to being seen to be putting up barriers. It's like Trump's wall.
"So, single market access or not, I don't think is what young people are talking about. I think what this is about is closing off, turning away from Europe, and also having controls on migration."
Dr Lee said under-45s believed the country's social contract was "fraying" and no longer "works for them" – and could consider fleeing Britain.
"They're either going to just leave or start voting for some socialist utopia and we obviously don't want that," he added.
On the impact of the Conservatives' losing their Commons majority, the minister said: "We don't have a public mandate for the type of Brexit we were talking about in that initial six to nine months, twelve month period.
"The result of not having that mandate was the election, Ok? And I think it's inescapable."
Dr Lee also dismissed any shallow attempts to win back the youth vote by trying to be "cool as Tories", admitting: "We know that's not possible."
He warned the message to younger voters appeared to be "we're also going to tax you even more because this Ponzi scheme that we've had in play for pensions and for healthcare and for social care for the past 30 years is about to collapse".
And he raised the alarm over older Tory voters dying, saying: "I wonder actually, in ten years' time, because of natural wastage, whether we're going to be in a similar losing position."
Highlighting the Conservatives had "a real trust problem", he added: "I say this as a practising doctor.
"I need to have their trust in order to be able to do anything with them and I think Conservative politicians, and the Conservative government, has to have the trust from the public to think our intentions are good."
Jon Ashworth, Labour's Shadow Health Secretary, seized on Dr Lee's comments about the NHS, saying: "The cat is out of the bag.
"Away from the dreary conference hall, Tory ministers are openly conceding that years of Tory underfunding has pushed our NHS and social care sector to the brink."
Join our new commenting forum
Join thought-provoking conversations, follow other Independent readers and see their replies