Brexit could push UK companies into 'greater contact with corrupt markets' if EU trade deals lost
National Crime Agency sends secret report detailing 'countries of concern' to government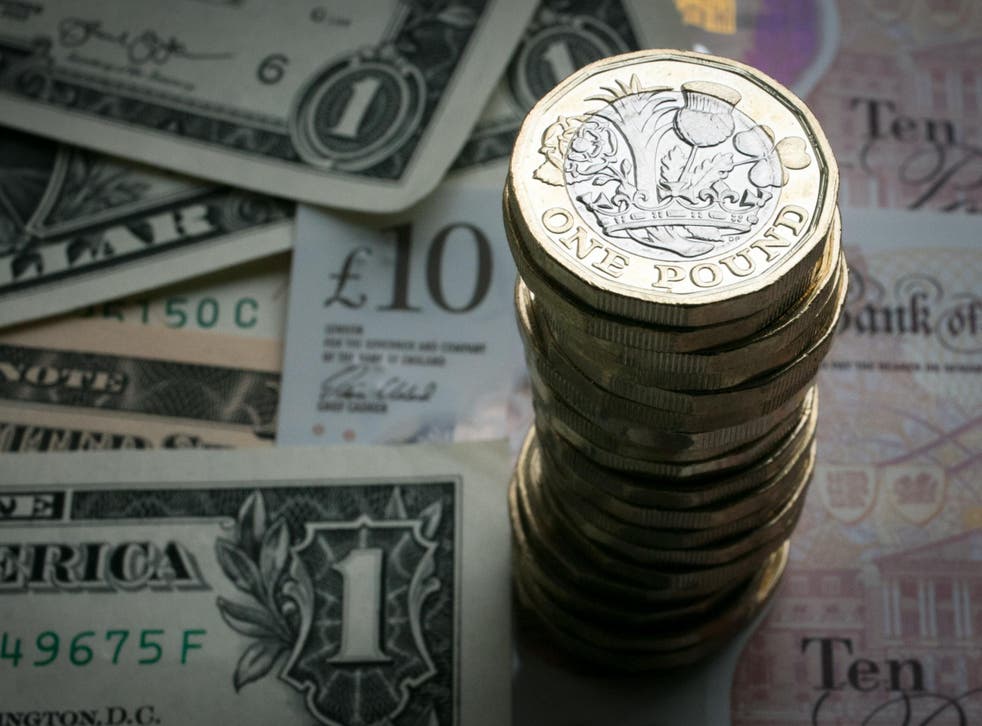 Brexit could push British companies into "greater contact with corrupt markets" and increase bribery, the National Crime Agency (NCA) has warned.
With only a handful of trade deals in place as the clock ticks down to EU exit in October, the agency has sent top-secret files to the government detailing countries of concern.
"It is a realistic possibility that the UK's exit from the EU will impact the prevalence of bribery and corruption over the next five years, as UK companies potentially come into greater contact with corrupt markets," the NCA's national strategic assessment said.
Director-general Lynne Owens told The Independent that further details of "corrupt markets" could not be made public.
"We produce an 'official sensitive' and 'top secret' report that would go into the detail of where and what we are concerned about," she added.
Opposing protesters flock to parliament on would be date of Brexit

Show all 30
The reports have been sent to the Department for International Trade, Department for International Development and Foreign Office.
The NCA's public assessment predicted that British contractors would continue paying bribes overseas to do business.
"Mining and extractive industries remain those most vulnerable, particularly oil and gas," the document added.
"Large scale infrastructure and development projects overseas are also at risk. As well as a crime in its own right, bribery can cause other societal harms. For example, bribes paid to secure construction contracts using sub-standard material could have future health and safety impacts on the public."
The NCA said companies use intermediaries in targeted countries to facilitate bribes using local knowledge and connections, including with politicians and officials.
Its annual report warned that there were already at least 181,000 offenders linked to serious and organised crime in the UK and called for law enforcement to be given an extra £2.7bn to combat the threat.
"The majority of serious and organised crime in the UK continues to have clear international links," Ms Owens said.
"Organised crime groups active in the UK continue to source illegal commodities and exploit the vulnerable from beyond our shores, underlining the importance of international partnerships."
Secretary of State for International Trade Liam Fox speaks about possibility and consequences of remaining in customs union
The UK is currently part of about 40 trade agreements which the EU has with more than 70 countries, but will lose them immediately if it leaves without a deal.
The government has been attempting to replicate EU trade agreements "as far as possible", but so far only nine continuity deals have been struck with authorities including Chile, the Caribbean, Pacific Islands, Chile, Israel and the Palestinian Authority.
The UK has also signed "mutual recognition agreements" with the US, Australia and New Zealand, but they do not amount to free trade agreements.
A government spokesperson said: "While the government is committed to helping businesses break into new markets overseas, it also provides robust support and guidance to ensure businesses adhere to bribery and corruption laws worldwide.
"Tackling corruption is essential for Britain's trade and development as a nation, which is why we brought forward new legislation to be a leading nation in the fight against this serious offence. The UK now has one of the world's toughest anti-corruption laws, and HM government takes any allegations of bribery or corruption extremely seriously."

Register for free to continue reading
Registration is a free and easy way to support our truly independent journalism
By registering, you will also enjoy limited access to Premium articles, exclusive newsletters, commenting, and virtual events with our leading journalists
Already have an account? sign in
Register for free to continue reading
Registration is a free and easy way to support our truly independent journalism
By registering, you will also enjoy limited access to Premium articles, exclusive newsletters, commenting, and virtual events with our leading journalists
Already have an account? sign in