Former Tory leader Iain Duncan Smith links CBI predecessor to Nazi appeasement
Replying to Mr Duncan Smith, the CBI said: 'Hasn't he got better things to do?'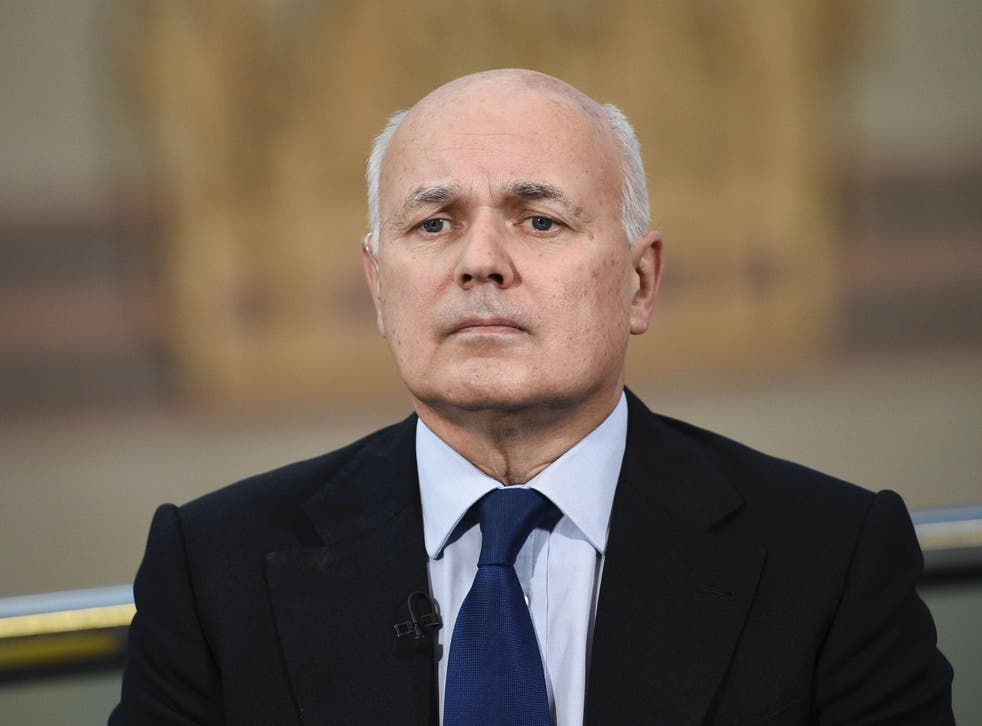 Former Conservative leader Iain Duncan Smith is under fire after linking Britain's biggest business group to the appeasement of Nazi Germany in the 1930s after their Brexit warning.
The extraordinary remarks from the former Conservative leader follow an attempt by Theresa May to repair relations with businesses after cabinet ministers dismissed their economic "threats" over Brexit.
In an article, the former cabinet minister Mr Duncan Smith said warnings in previous days from firms such as Airbus and BMW had demonstrated that "Project Fear" was back "with a vengeance."
"The same bleak propaganda has been pumped out by the same people for more than two years, yet the forecasts of disaster have never materialised," he wrote in an article for the Daily Mail on Thursday.
Turning his attention to the Confederation of British Industry (CBI), which represents 190,000 businesses across the UK, he continued: "The second essential point to remember when big business intervenes politically is that over the decades they have, with amazing consistency, been wrong.
"Before World War II, as the historian Andrew Roberts has pointed out, the Federation of British Industries - the forerunner of the CBI - supported both the Gold Standard (which, in its constraints on a government's ability to manage the economy is an instrument of jobs destruction), and the appeasement of Nazi Germany.
"Between 1937 and 1939, while the Nazis were opening their concentration camps, the FBI oversaw the creation of no fewer than 33 separate agreements between British and German business groups.
"Undaunted by this sorry record, after the war the CBI supported the socialistic nationalisation of much of the economy by the Labour government."
Replying to the article, the CBI said: "Hasn't he got better things to do? Business is getting on with making a success of Brexit, not avoiding the issues that matter for jobs by repeating tired, old nonsense from the referendum."
The Conservative MP Heidi Allen told The Independent: "The parallels he draws in this article show he is losing his 'hard' Brexit argument, but more disappointingly for me personally, also my respect."
On Wednesday, the prime minister attempted repair damaged relations with businesses, saying the government would "always listen to your voice and back you every step of the way". It followed reports the foreign secretary Boris Johnson said "f*** business" after bosses spoke out about the consequences of a no-deal at the end of the Brexit negotiations – claims he has not denied.
Ms May added: "We have listened carefully to the voices of business throughout, and your input has helped to shape our negotiating position.
"Our goal – a deep and special partnership that ensures trade remains as free and frictionless as possible and allows established patterns of trade to continue without disruption – is ambitious but it is achievable, because it is in the mutual interest of the UK and the EU."
Join our new commenting forum
Join thought-provoking conversations, follow other Independent readers and see their replies