Tens of thousands of British pensioners in EU countries 'face healthcare limbo after Brexit'
UK citizens who have lived abroad for many years are not eligible for free NHS care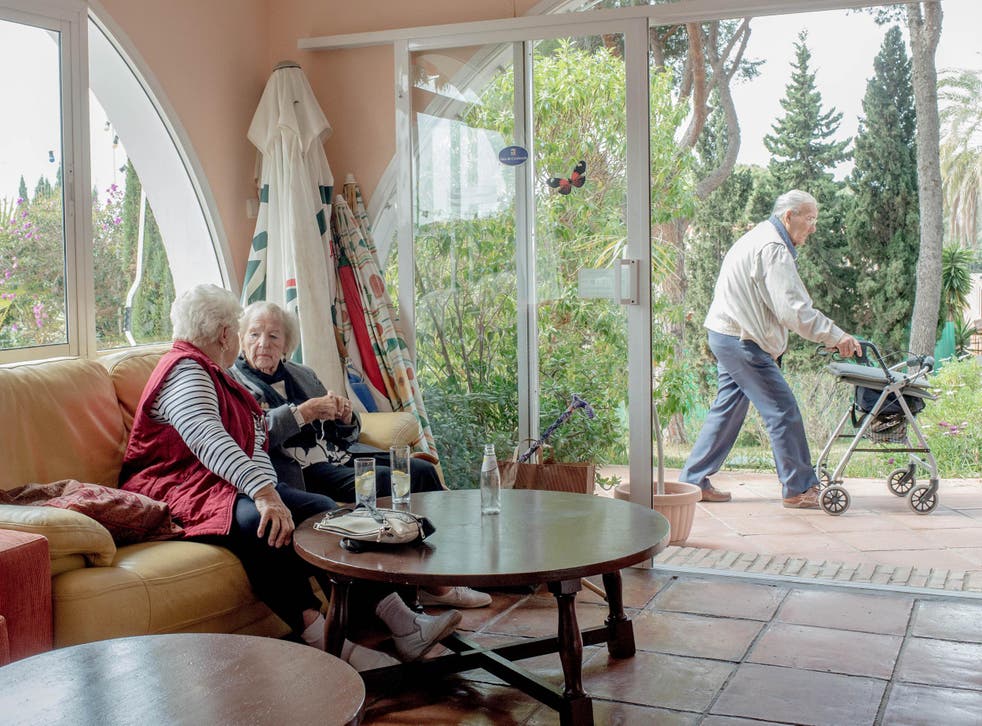 Hundreds of thousands of elderly British people living in EU countries could find themselves in a "very difficult situation" if they fall ill after Brexit.
The lack of reciprocal healthcare agreements between the UK and EU countries such as Spain, which is home to more than 100,000 British pensioners, risks leaving patients who cannot afford private treatment in limbo, heard the Health Select Committee.
UK citizens who have lived abroad for many years are not eligible for NHS care, so they would not be able to return temporarily to Britain for treatment, said Jean McHale, professor of health law at the University of Birmingham.
"They could indeed find themselves in a very, very difficult situation," she said. "It will need to be sorted out, otherwise there will be practical problems."
Many pensioners living abroad may have no choice but to return permanently to Britain after the country leaves the EU, campaigners have warned.
Martin McKee, Professor of European Public Health at the London School of Hygiene and Tropical Medicine, said it was "absolutely essential" a system is put in place after Brexit for UK pensioners living in other EU states.
"A lot of these people are there on very low incomes, they are aged, and so they're likely to have health problems in the future," he said.
Theresa May sits in House of Lords to hear Brexit debate
"[If] there is no appropriate system in place for Brexit day plus one and beyond, those people will come back to the UK and be a further burden on housing resources and a further burden on healthcare and social services resources of this country," said Professor McKee.
"I can't see that the Government or anybody in Parliament is going to want that.
"We're talking possibly of a figure between 100,000 and 300,000 people being forced to return in a state of poverty to this country."
People who receive a British pension can access free or reduced cost medical treatment in EU countries with the cost reimbursed by the UK government.
They can currently access NHS treatment on a temporary visit to the UK using a European Health Insurance Card (EHIC) – but both of these schemes are unlikely to continue after the UK leaves the European single market.
Out of 310,000 UK nationals in Spain, 106,610 were claiming a UK state pension, according to the Department for Work and Pensions. There are also 133,250 UK pensioners living in Ireland.
Theresa May has said she wants to guarantee the status of EU nationals living in Britain, if reciprocal arrangements can be made to protect the rights of the some 1.2 million UK nationals believed to live in the EU.
How Brexit affected Britain's favourite foods from Weetabix to Marmite

Show all 8
Christopher Chantery, chair of a group who represents British nationals living in France, told the Committee the UK was "turning its back" on its citizens who had chosen to make lives abroad.
They could find that "the UK no longer pays for the cover that you've contributed to all your working life in the UK; the host country won't do it, because you haven't contributed to that system. That's why the Europe-wide system exists in the way it does," he said.
"They can't get anything from the host country; the home country, the UK, turns its back on you and says 'no, we're doing Brexit, so we're going to cut you off with nothing'".
Register for free to continue reading
Registration is a free and easy way to support our truly independent journalism
By registering, you will also enjoy limited access to Premium articles, exclusive newsletters, commenting, and virtual events with our leading journalists
Already have an account? sign in
Register for free to continue reading
Registration is a free and easy way to support our truly independent journalism
By registering, you will also enjoy limited access to Premium articles, exclusive newsletters, commenting, and virtual events with our leading journalists
Already have an account? sign in
Join our new commenting forum
Join thought-provoking conversations, follow other Independent readers and see their replies