Theresa May's post-Brexit customs plan for EU is 'completely cretinous', Jacob Rees-Mogg says
Proposal for a customs partnership – under which Britain would collect EU import tariffs on behalf of Brussels – branded 'a betrayal of common sense'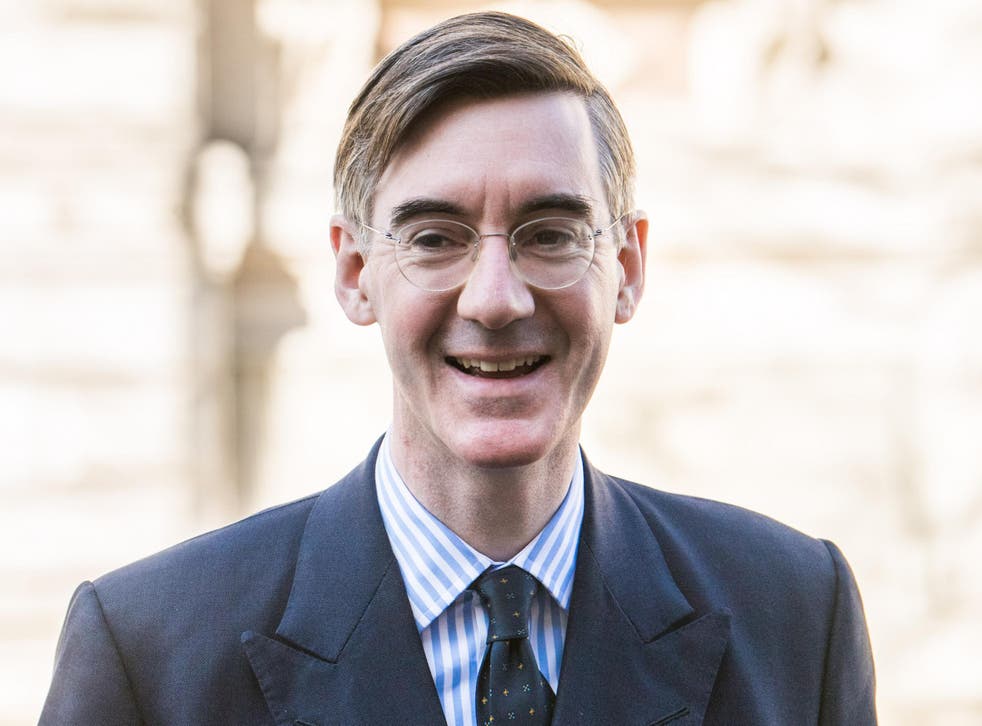 Theresa May's preferred plan for a post-Brexit customs deal with the EU is "completely cretinous", Jacob Rees-Mogg has said.
The arch-Eurosceptic branded the proposal for a customs partnership – under which Britain would collect EU import tariffs on behalf of Brussels – "a betrayal of common sense".
The attack came as Mr Rees-Mogg, a rising favourite of Tory members to succeed Ms May, described her approach to the Brexit negotiations as "enigmatic".
He also claimed the House of Lords against further revolts over Brexit, saying: "I think their lordships are playing with fire and it would be a shame to burn down a historic house."
Brexiteer criticism of the customs partnership idea has been growing, amid fears that the prime minister is paving the way for a compromise on the flashpoint issue.
They believe the proposal – put forward by the UK as a solution to maintaining "frictionless trade" – is unworkable and is encouraging Brussels to press for Britain to stay in a full customs union.
Speaking in Parliament, at an event organised by the Open Europe think tank, Mr Rees-Mogg mocked the idea as "completely cretinous", also calling it "impractical, bureaucratic".
No 10 has not confirmed that Ms May prefers the partnership plan to a so-called "customs arrangement" – based on new technology and trusted status for smaller traders.
The biggest issues facing UK on leaving EU

Show all 8
There is speculation that Britain might, in a bid to secure a better trade deal after Brexit, offer preference to EU citizens in future immigration rules - but Mr Rees-Mogg said that would be "racist".
He also argued that the UK "should ratchet up the pressure" on the EU in the talks by threatening to not pay the £39bn "divorce bill" – while highlighting the effect on the Irish economy of no trade deal.
"If we were to apply the common external tariff on Irish beef, the Irish agricultural industry is in serious trouble," the backbencher said.
"You've got to ask the EU: does it want to sacrifice the economy of Ireland on the altar of EU ideology? I my guess is that the answer is no, and therefore we are in a very strong negotiating position."
He said the prime minister's attitude to Brexit was "hard to read", but it was a "good thing" to have a leader who exercised self-control.
"The prime minister is a very enigmatic figure in this respect. She is carrying out the will of the British people but it's hard to read what level of enthusiasm she has for it.
"She is doing it, she has never indicated anything other than that, she said 'Brexit means Brexit', but she doesn't - by her nature - express herself unduly emotionally."
Mr Rees-Mogg played down his prospects of becoming prime minister – but, notably, did not rule it out.
"When the Conservative Party is in government, the prime minister always comes from a senior government position and that is a perfectly sensible state of affairs," he said.
Join our new commenting forum
Join thought-provoking conversations, follow other Independent readers and see their replies