Britain and EU will 'rip each other apart' during trade talks, France warns
Foreign minister says it will be tough to reach agreement by December 2020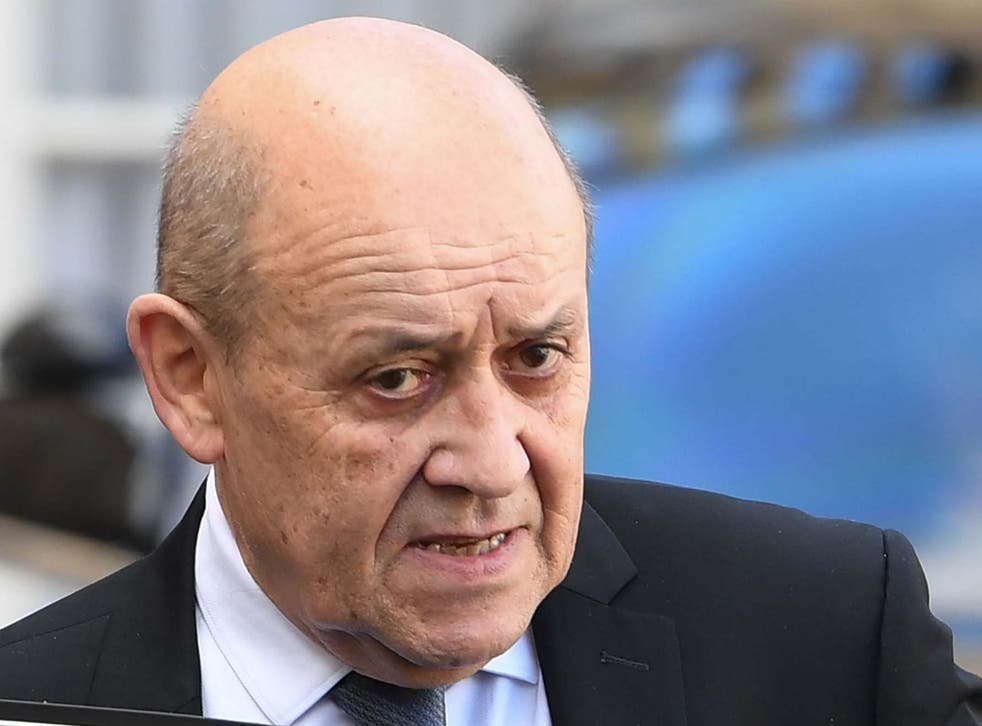 Britain and the EU will "rip each other apart" during Brexit trade negotiations, the French foreign minister has warned.
Jean-Yves Le Drian said it would be tough to conclude the talks by the end of the year because of the differences between the two sides.
The minister was speaking at the Munich Security Conference alongside the UK's cabinet secretary and national security adviser Sir Mark Sedwill.
"I think that on trade issues and the mechanism for future relations, which we are going to start on, we are going to rip each other apart," he said.
Mr Le Drian went on to qualify his remarks by adding: "But that is the nature of trade – everyone will protect their own interests."
Brexit day: UK says goodbye to EU

Show all 66
He also said that there were "some difficult points" to sort out – including fishing rights – but expressed his hope that the negotiations would be completed as quickly as possible.
"With the United Kingdom, we must take note of our common interests and our achievements, and develop them in our bilateral relationship, within the Atlantic Alliance and in pragmatic frameworks for action," he tweeted after the panel discussion which was titled "Eurovision Contest: A Europe that Projects".
Boris Johnson has suggested that Britain could negotiate a free trade deal like Canada or a looser "Australia-style" arrangement based on WTO terms.
However one former cabinet minister has claimed that many in parliament expect the prime minister to back down as the reality of no deal approaches.
Ursula von der Leyen, the president of the European Commission, dismissed the mention of Australia as akin to "no deal" but indicated that the EU was "fine with that".
Register for free to continue reading
Registration is a free and easy way to support our truly independent journalism
By registering, you will also enjoy limited access to Premium articles, exclusive newsletters, commenting, and virtual events with our leading journalists
Already have an account? sign in
Register for free to continue reading
Registration is a free and easy way to support our truly independent journalism
By registering, you will also enjoy limited access to Premium articles, exclusive newsletters, commenting, and virtual events with our leading journalists
Already have an account? sign in
Join our new commenting forum
Join thought-provoking conversations, follow other Independent readers and see their replies